365: Trees and Forests in Normandy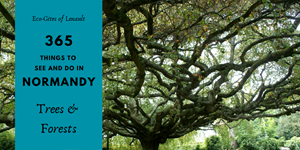 If there is one thing we have learnt from the Covid pandmic it's how much we need our outdoor spaces. With this in mind week 18 of our blog series of 365 things to ses and do in Normandy is all about our trees and forests.  From individual remarkable trees to large forests you are never far from these magnificent plants when in Normandy.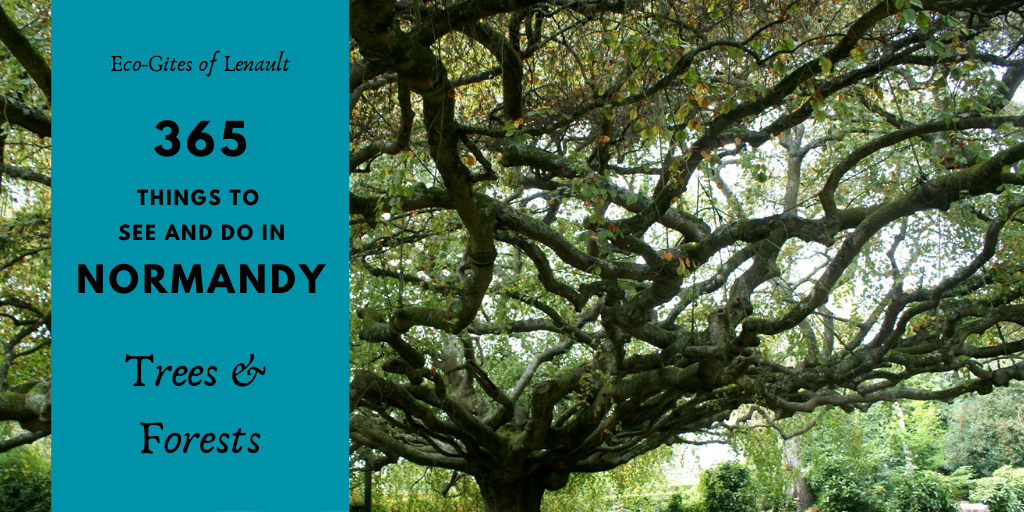 Trees and Forests in Normandy

1. The Bayeux Weeping Beech Tree

For many people The Bayeux Tapestry is probably the first place to head for when visiting this town west of Caen. But Bayeux has so much more to offer the visitor than just this wonderful piece of needlework so make sure you leave enough time to explore the narrow streets with medieval buildings, its stunning cathedral and finally The Botanic Gardens.  Here you will find one of the world's largest weeping beech trees, planted in 1860 and I can assure you that you will not be disappointed.  From afar it is unassuming but it's true glory is appreciated as you walk through the weeping branches and stand under the canopy.  It is little wonder why this tree has the status of Un Arbre Remarquable de France.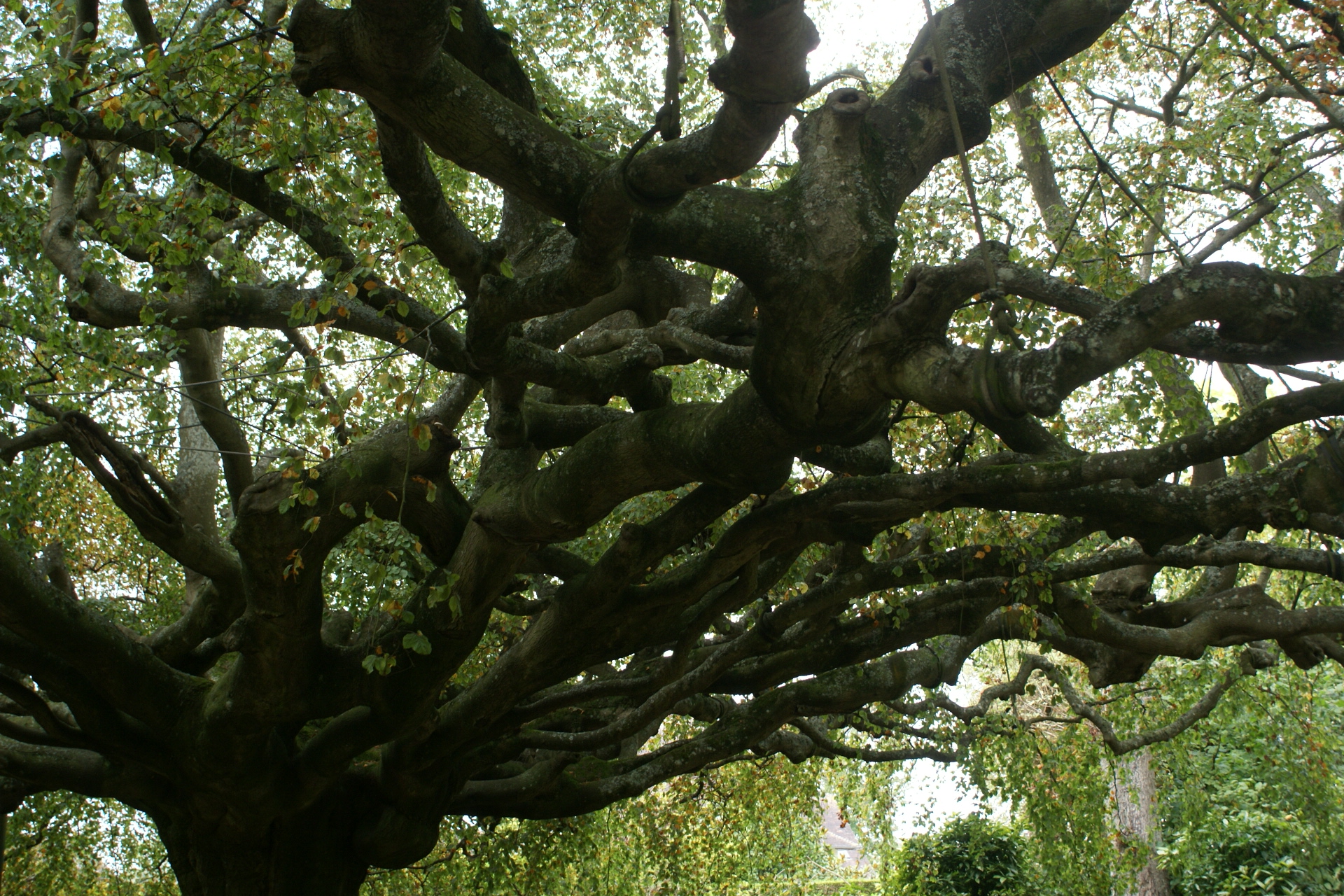 2. La Royauté Arboretum, Saint Denis de Méré

At this arboretum, just 15 minutes from the gite, you can discover 150 different tree species in 7ha of landscaped grounds. It has free entry and it is open all year with a 4.5km trail through the trees as well as a children's play area and picnic site.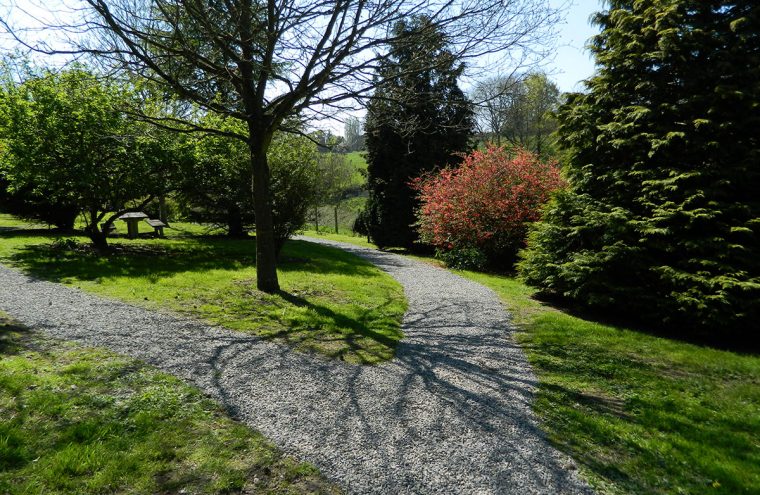 Image credit - Normandy Tourism
3. Estry Yew -

L'if millénaire d'Estry



Found in the churchyard at Estry, also only 15 minsutes from the gite, this is the second remarkable tree in my list.  In Pagan times yew trees were seen as the link between the living and the dead and burials took place around them.  Many early Christian churches were built on Pagan site with the yew trees allowed to grow and flourish not least because they provided the timber for bows.  The Estry Yew tree is definitely over 1000 years old but no-one knows exactly when it was planted.  Some believe it may be 1600 years old.  It is a massive tree with roots reaching 30m from its trunk, a massive canopy and a trunk circumference of 12m. Despite its great age it is still growing although the trunk is now hollow.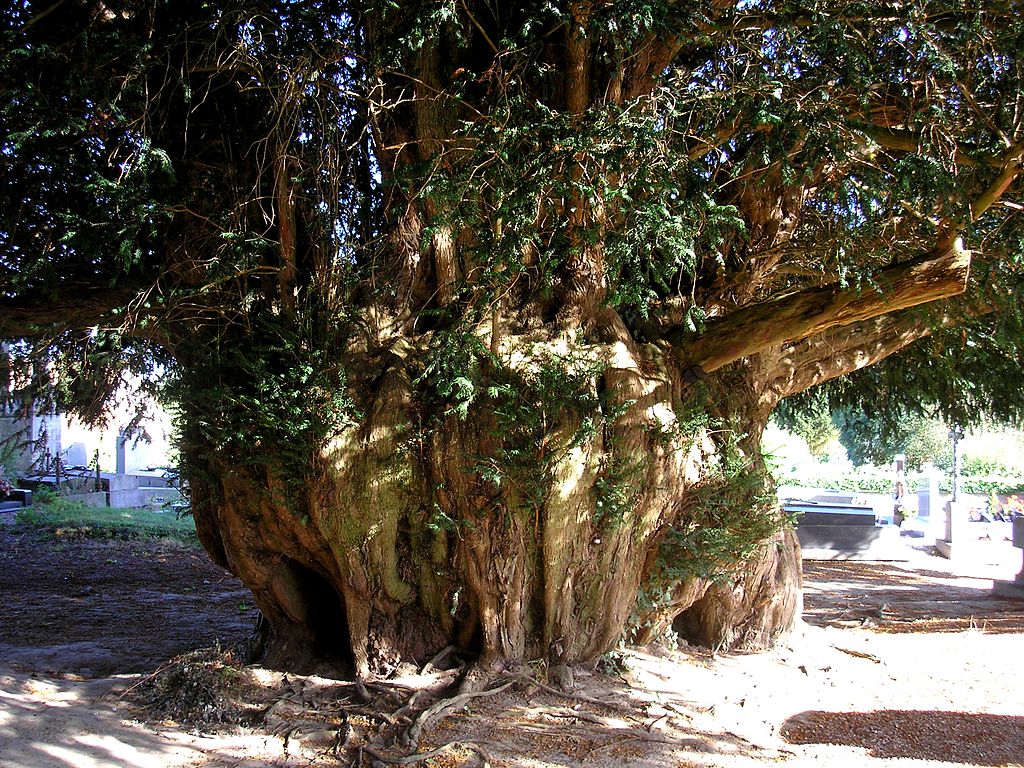 Image credit - Ikmo-ned, CC BY-SA 3.0 <https://creativecommons.org/licenses/by-sa/3.0>, via Wikimedia Commons
4. Forêt Dominiale de Saint Sever - Noues

de Sienne



Saint Sever Forest covers a total of 1,500 hectares and includes a mix of of deciduous and coniferous trees.  Visitors will find more than just trees.  Enjoy the forest on foot, bike or horseback using the numerous tracks that criss-cross the forest.  There is also a specific nature trail with 18 discovery stations, ponds, an arboretum containing over 100 species from around the globe, a fitness trail, orienteering markers and an ornithalogical reserve maintained by the Normandy Ornithological Group. There really is something for everyone here. The Forest is in Noues de Sienne, west of Vire and south of Saint Sever-Calvados, 40 minutes from the gite.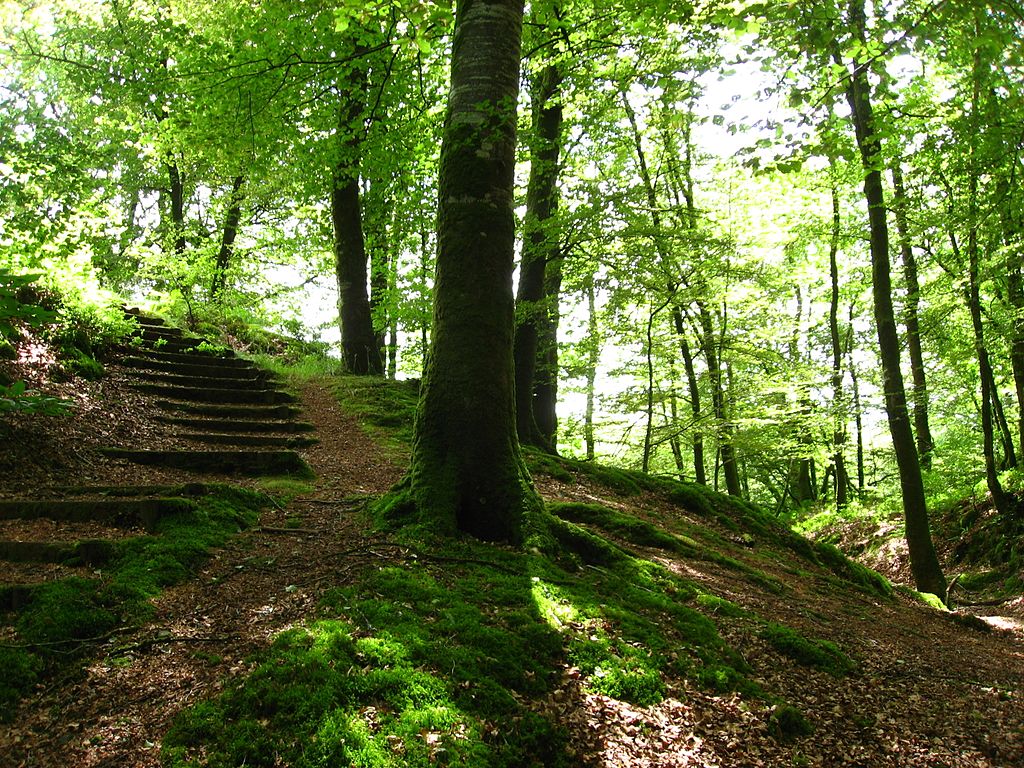 Image credit - Attribution - Suzelfe, CC BY-SA 4.0 <https://creativecommons.org/licenses/by-sa/4.0>, via Wikimedia Commons
5. Foret de Grimbosq

Smaller than Le Forêt de Saint-Sever, Le Forêt de Grimbosq covers 475 hectares but is well worth a visit. Here you will find marked walking and biking routes through the forest and if you click here and scroll to the bottom you can download a guide to the forest and its trails.  You can also find a picnic area with a chalet for shelter and toilets, an animal park, two arboretums and, somewhat poignantly, an animal cemetery.  The Grimbosq Forest is 7kms north of Thury Harcourt, half a hour from the gite. Mind you when we visited the Forest last summer it was to take advantage of the River Orne that runs alongside and across the north of the area in order to enjoy some wild swimming.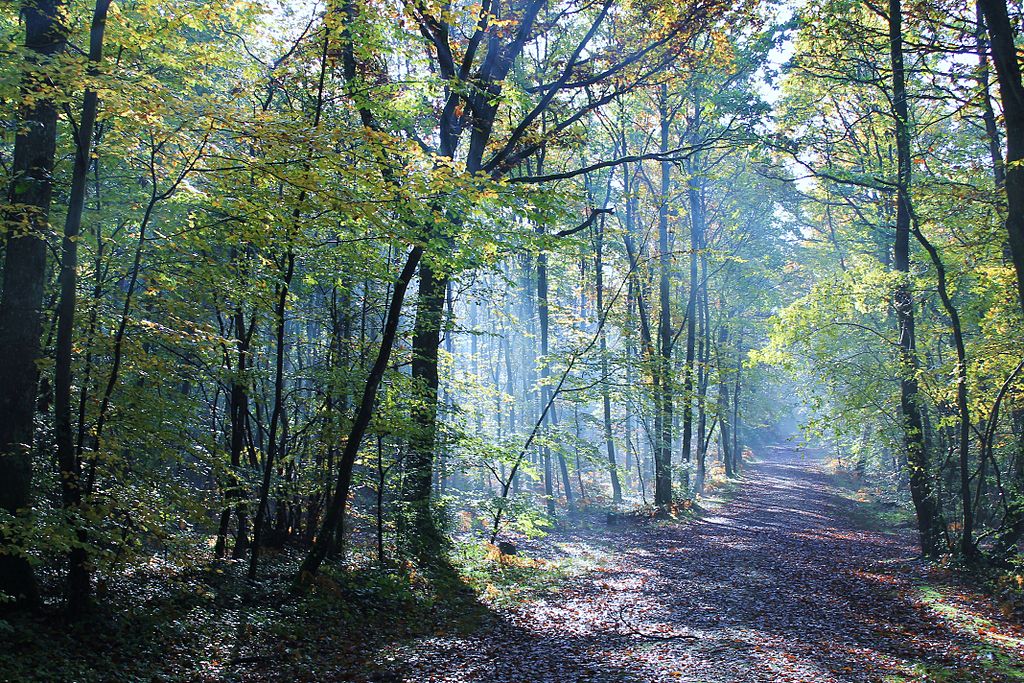 Image credit - Roi.dagobert, CC BY-SA 3.0 <https://creativecommons.org/licenses/by-sa/3.0>, via Wikimedia Commons


6. Vergers de Ducy

Apple orchards are synonymous Normandy and the delightful cider that is produced here. So a blog post on trees would not be complee without an orchard (verger).  Les Vergers de Ducy is an organic orchard and producer of cider, pommeau and all sorts of apple related goods which can be bought in the onsite shop. Guided tours are available on request and self guided tours possible during their opening times. The orchard is in Ducy Sainte Marguerite between Bayeux and Caen, just over 40mins from the gite. For more details visit their website - Les Vergers de Ducy.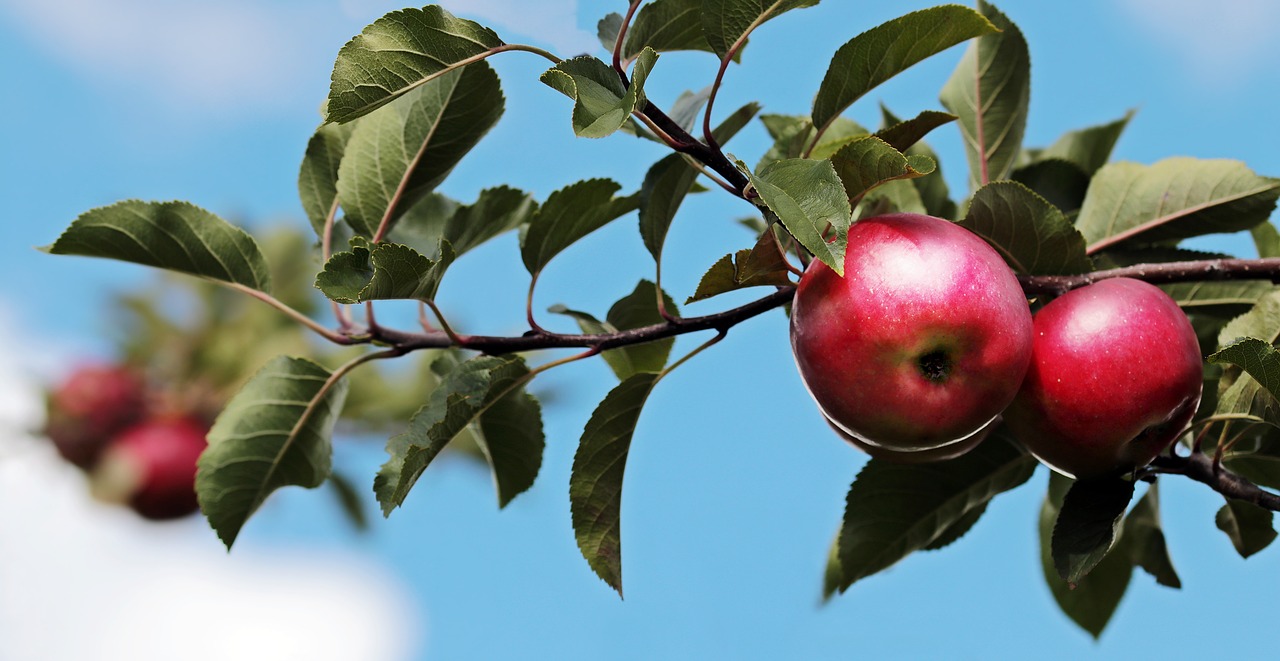 7. La Chêne Chapel

The final entry in this arboreal post is further away from the gite in the old region of Haute-Normadie but I have included it because it is still in Normandy and is so completely unusual. La Chêne Chapel is an ancient hollow oak tree inside which are two chapels.  Situated in the village of Allouville-Bellefosse between Rouen and Fécamp mass is still celebrated in the chapels twice a year and pilgrims visit to pray there on Aug 15th, (Assumption).  You can read more about this amazing tree-chapel here.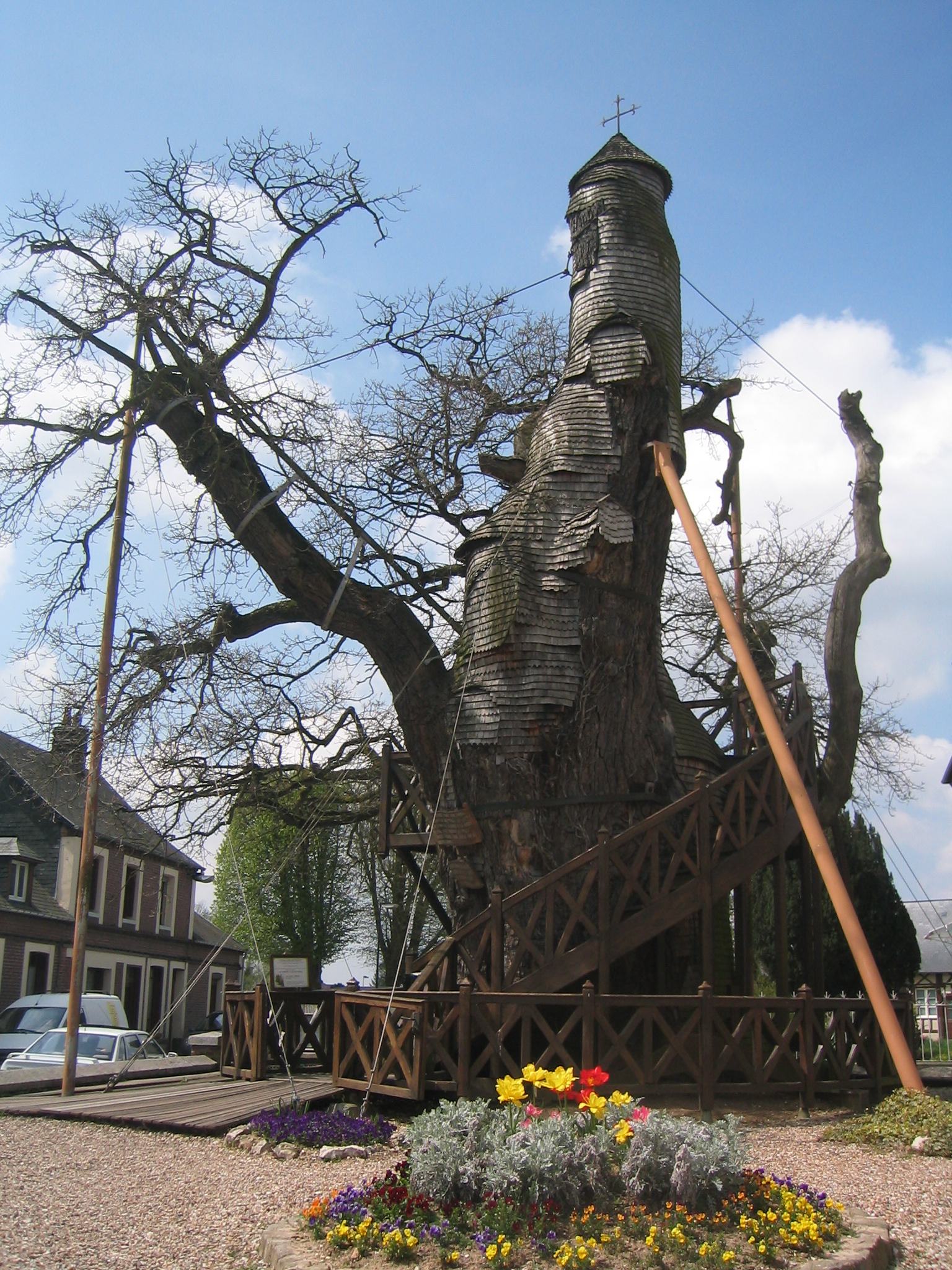 Image credit - By Ji-Elle - Own work, Public Domain, https://commons.wikimedia.org/w/index.php?curid=3962449
There are a total currently of 47 trees in Normandy that have been awarded the designation of "arbre remarqable de France".  The closest to us is another Yew tree in our neighbouring village of Saint Pierre- La-Vieille.  The full list of those throughout France can be found on Wikipédia (in French) and you can read more about some of the Normandy remarkable trees here.

Finally, because I think we all need a chuckle/groan here are some (terrible) tree jokes:
What did the tree do when the bank closed?
It opened its own branch!
Would you ever try the acorn diet?
No way! It sounds nuts!
What type of tree likes to give high fives?
A palm tree!
Have you got any more tree jokes? If so do drop us a line in the comments.

Pin me for later!  (right click on the image and oress view image to get it full sized)



You might also like these blogs:
Remarkable Gardens in Normandy