365: Remarkable Normandy Gardens - les jardins remarquables de Normandie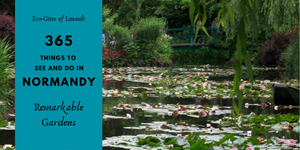 Week 14 of this blog series and today I am writing about Normandy's Jardins Remarquables - remarkable gardens. Established in 2004, "Les Jardins Remarquables" is a label given to gardens and parks in France which present particular cultural, aesthetic, historical or botanical interest.  There are 39 throughout Normandy and I have chosen to highlight those that are mostly closer to the gite as well as 2 I simply had to include, but are a bit further away.

Semaine 15 de la série 365 choses à voir et à faire en Normandie et aujourd'hui c'est un blog sur le sujet des jardins remarquables.  La Région Normandie possède 39 Jardins Remarquables et je me concentre sur ce blog sur 7 de mes favoris.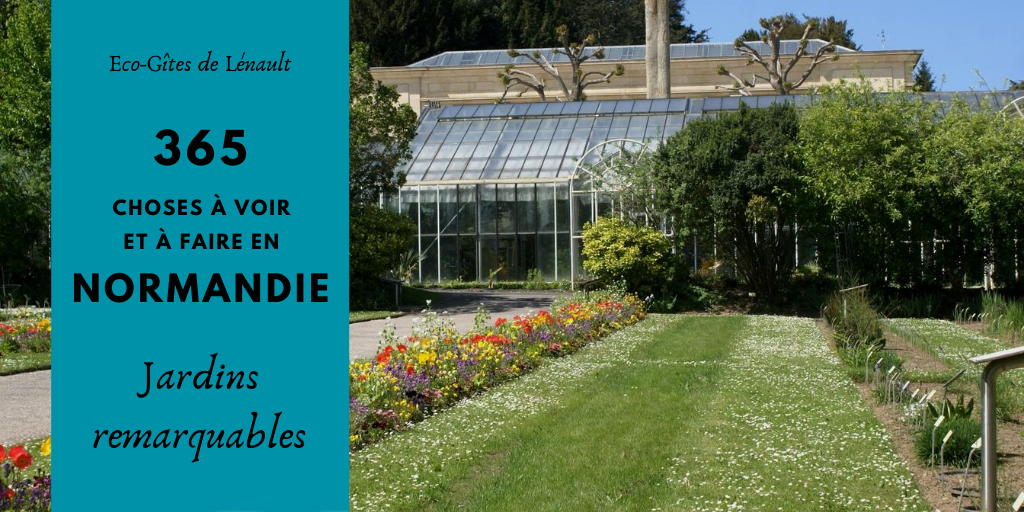 Normandy's Remarkable Gardens - Les Jardins Remaquables de Normandie

1. Intérior à ciel ouvert, Athis de L'Orne

This contemporary garden respects both the environment and biodiversity and includes over 1,200 varieties of plants.  It is also home to a vegetable garden, magnified by mirrors, with fruit trees, vegetables, herbs and medicinal plants. Throughout the garden, the visitor will come across contemporary works of art at various points.  A truly remarkable garden.

Ce jardin contemporain respecte à la fois l'environnement et la biodiversité et les visiteurs peuvent découvrir plus de 1 200 variétés de plantes. Il contient également un potager, magnifié par des miroirs avec des arbres fruitiers, des légumes, des herbes et des plantes médicinales. Le visiteur trouvera également des œuvres d'art contemporaines à différents endroits du jardin. Un jardin vraiment remarquable.

2. Chateau de Vendeuvre

The gardens of this stately home are both elegant and surprising.  Included are areas of formal design, woodlands, a maze and various other styles with Asian influence.  In April the grounds becomes a riot of colour with hundreds of tulips in flower.  In the extensive parkland beyond the formal garden prepare to get wet. How? Secret fountains are activated by people walking past sending jets of water often in their direction! You can read more in this post I wrote after I visited the gardens: The gardens of the Château de Vendeuvre.
Les jardins du Château de Vendeuvre a fait l'objet d'une restauration à partir de 1970.  Topiaire à l'avant, le jardin comporte à l'arrière un miroir d'eau suspendu, bordé de charmilles de tilleuls. A partir de la terrasse dominant des parterres de buis, des fontaines et des jets d'eau.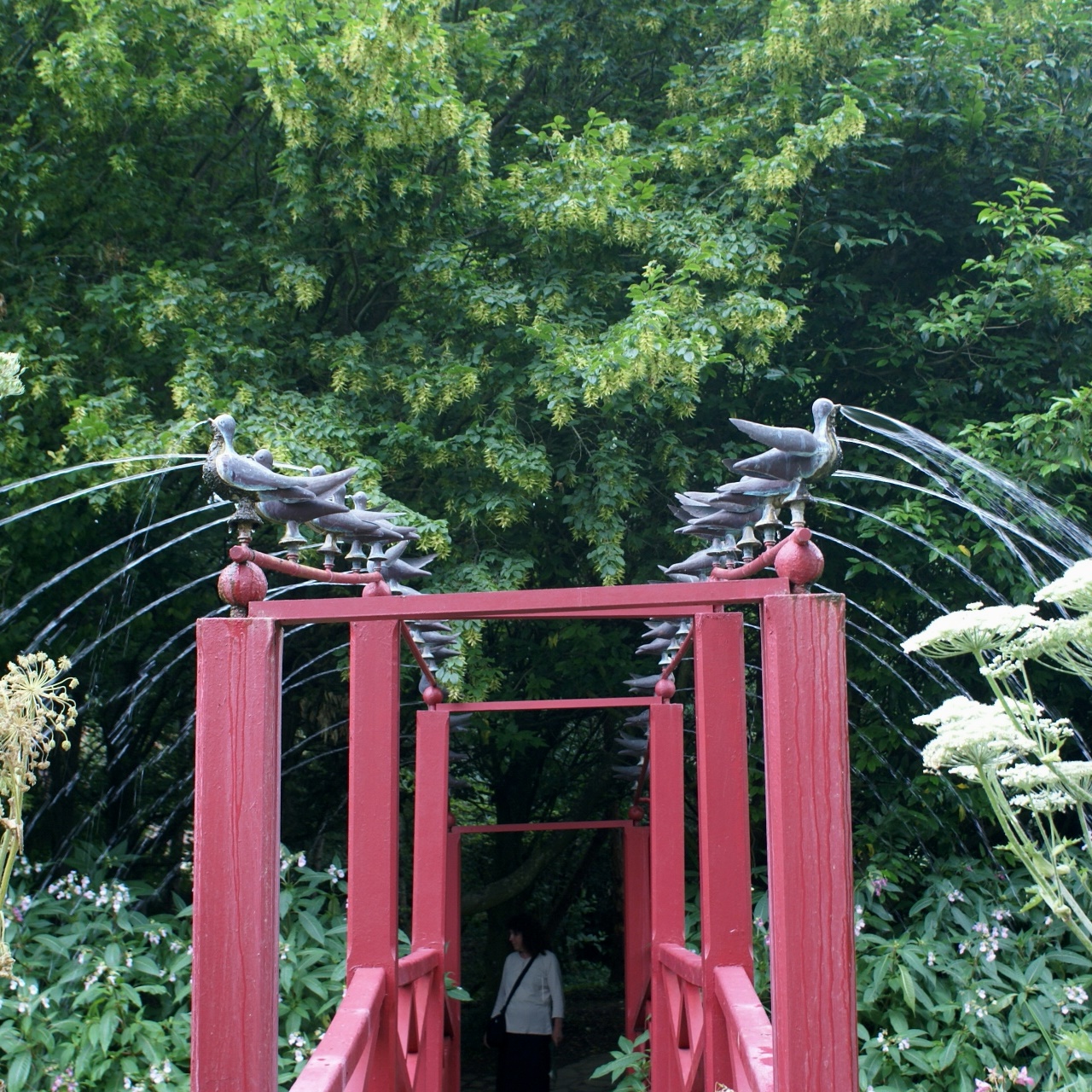 3.

Jardin Botanique de Caen



In the centre of the busy city of Caen, the Botanical Garden is a haven of peace.  Its 5ha include a range of themed gardens as well as art features, an orangery, greenhouses containing exotic plants and children's play areas.  It even has a Giant Sequoia that has a lightening conductor attached as it is so tall. Entry is free and it is open all year round except from Dec 31st to Jan 1st. For pictures and more details have a read of this post I wrote on my other blog - Jardin Botanique de Caen.
Au centre de Caen, le Jardin botanique est un havre de paix. Ses 5 ha comprennent une gamme de jardins à thème ainsi que des objets d'art, une orangerie, des serres contenant des plantes exotiques et des aires de jeux. Il a même un séquoia géant auquel un conducteur de foudre est attaché car il est si grand. Entrée gratuite et ouverte toute l'année sauf entre 25 dec et 1 jan.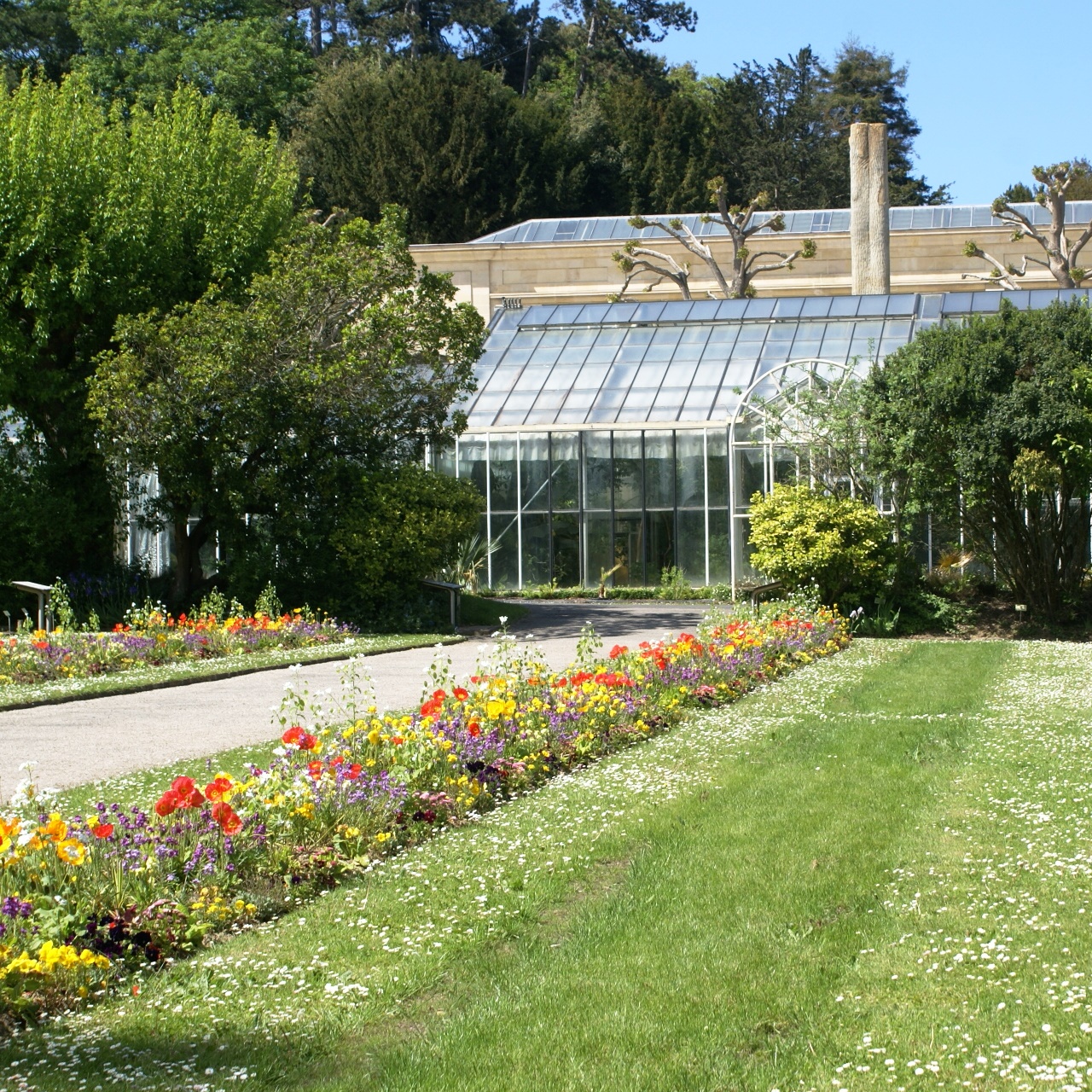 4. Les Jardins de Castillion

Every once in a while you visit a garden and you are blown away by what you find there.  Les Jardins de Castillion was one of those for me.  A selection of garden "rooms" of varying themes which often mix French formal style with English cottage garden style, every corner you turn, every gap in the hedge you walk through is an absolute delight.  Visit this garden and you will not be disappointed.  Do however check for opening times at is is only open in the afternoons and not all year round.
De temps en temps, on visite un jardin et on est complètement surpris par ce qu'on y trouvez. Les Jardins de Castillion en faisaient partie. Une sélection de "chambres de jardin" aux thèmes variés qui mélangent souvent le style formel français avec le style de jardin cottage anglais donc chaque coin et chaque trou dans la haie que vous traversez est un délice absolu. Visitez ce jardin et vous ne serez pas déçu. Cependant, vérifiez les horaires d'ouverture du site. Il n'est ouvert que l'après-midi et non toute l'année.


Emmanuel Liais was a French astronomer, botanist and explorer who was born in Cherbourg and after his death bequeathed his magnificent botanical park to the city of Cherbourg which became the Parc Emmanual Liais.  Here you will find exotic and unusual plants from around the world including many from South America where Emmanual Liais spent much of his time.

Emmanuel Liais était un astronome, botaniste et explorateur né à Cherbourg et qui, après sa mort, légua son magnifique parc botanique à la ville de Cherbourg qui devint les jardins Emmanual Liais. Vous y trouverez des plantes exotiques et inhabituelles du monde entier, dont beaucoup d'Amérique du Sud où Emmanual Liais a passé beaucoup de temps.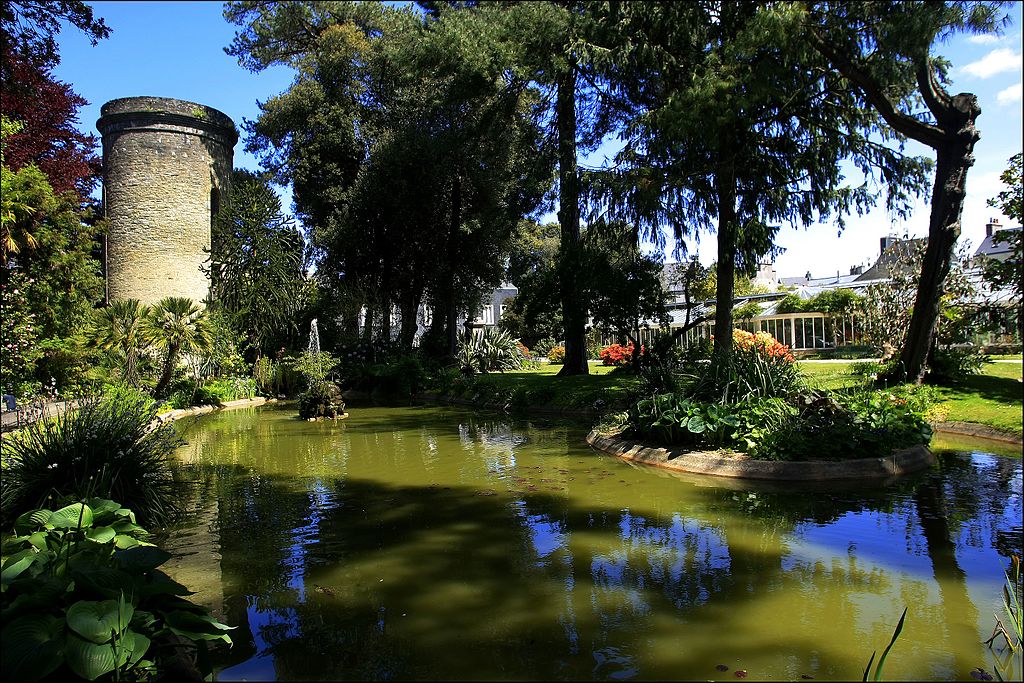 Image credit - JMEnault_Ville de Cherbourg-en-Cotentin / CC BY-SA (https://creativecommons.org/licenses/by-sa/4.0)

6. La Petite Rochelle, Rémalard-en-Perche

Started in 1976 La Petite Rochelle is the creation of Hélène d'Andlau who has dedicated many years to creating her idea of "paradise".  There are collections of Daphnes, Cornus, Pieris, Hydrangeas and Rhododendrons ensuring colour in every season. 


Commencé en 1976 La Petite Rochelle est la création d'Hélène d'Andlau ce jardin est son idée de "paradis". Il existe des collections de Daphnes, Cornus, Pieris, Hortensias et Rhododendrons garantissant la couleur à chaque saison.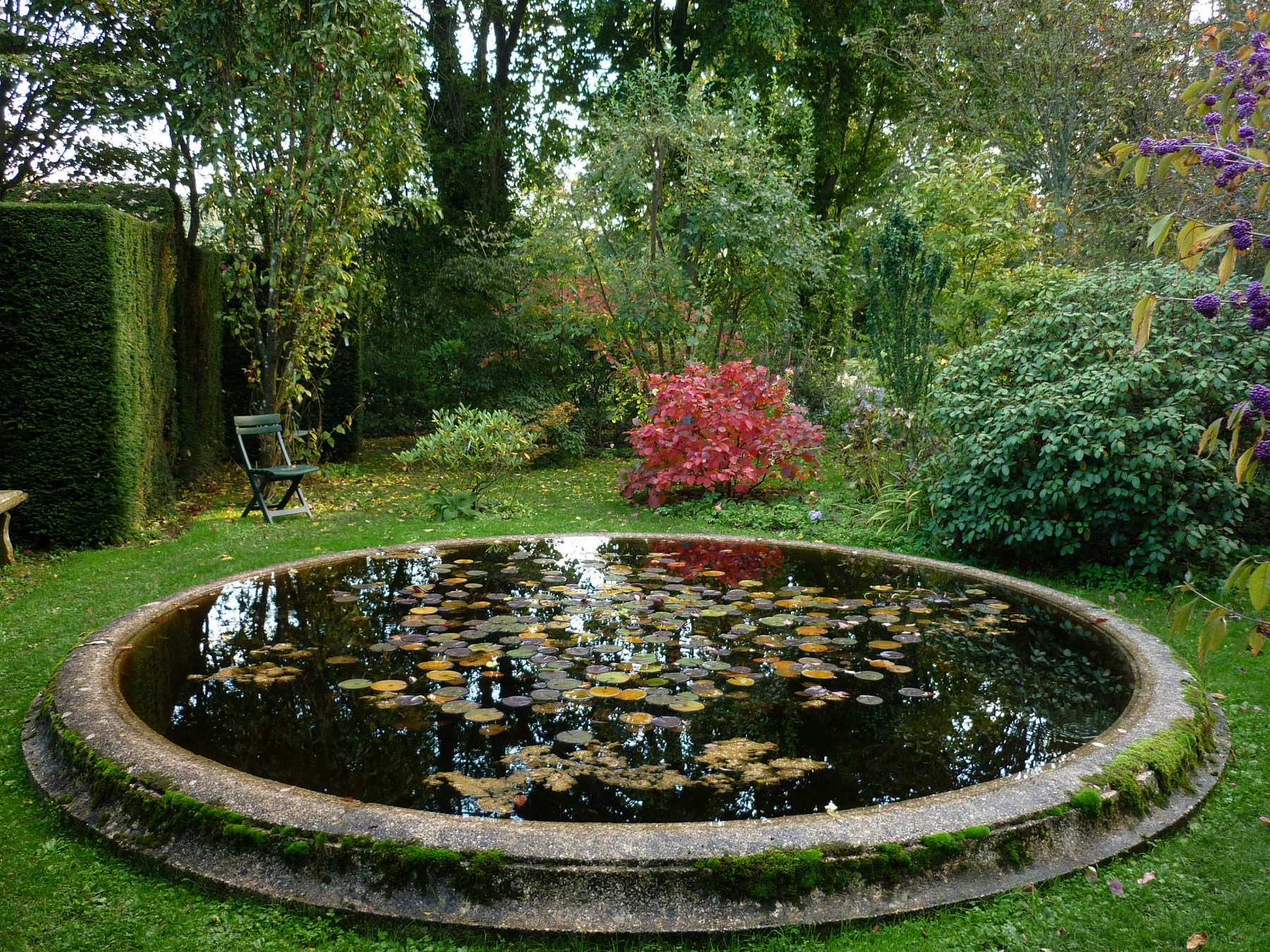 Photo credit - http://www.la-petite-rochelle.com/

7. Monet's Garden, Giverney

No collection of Jardin Remarquables from Normandy would be complete without a mention of Monet's Garden. Somewhat further away from the gite than other gardens in this blog it is still possible to visit in for a daytrip.  The hardest decision would be not whether to go but when to go. Should you see the spring bulbs, the explosion of summer borders or the warm colours of autumn? Each season as perfect as the next. 

Aucune collection de Jardin Remarquables de Normandie ne serait complète sans une mention du Jardin de Claud Monet à Giverney. Un peu plus loin du gîte que les autres jardins de ce blog, il est encore possible de visiter en une journée. La décision la plus difficile ne serait pas de savoir si y aller, mais quand y aller. Faut-il voir les bulbes de printemps, l'explosion des bordures estivales ou les couleurs chaudes de l'automne? Chaque saison aussi parfaite que la suivante.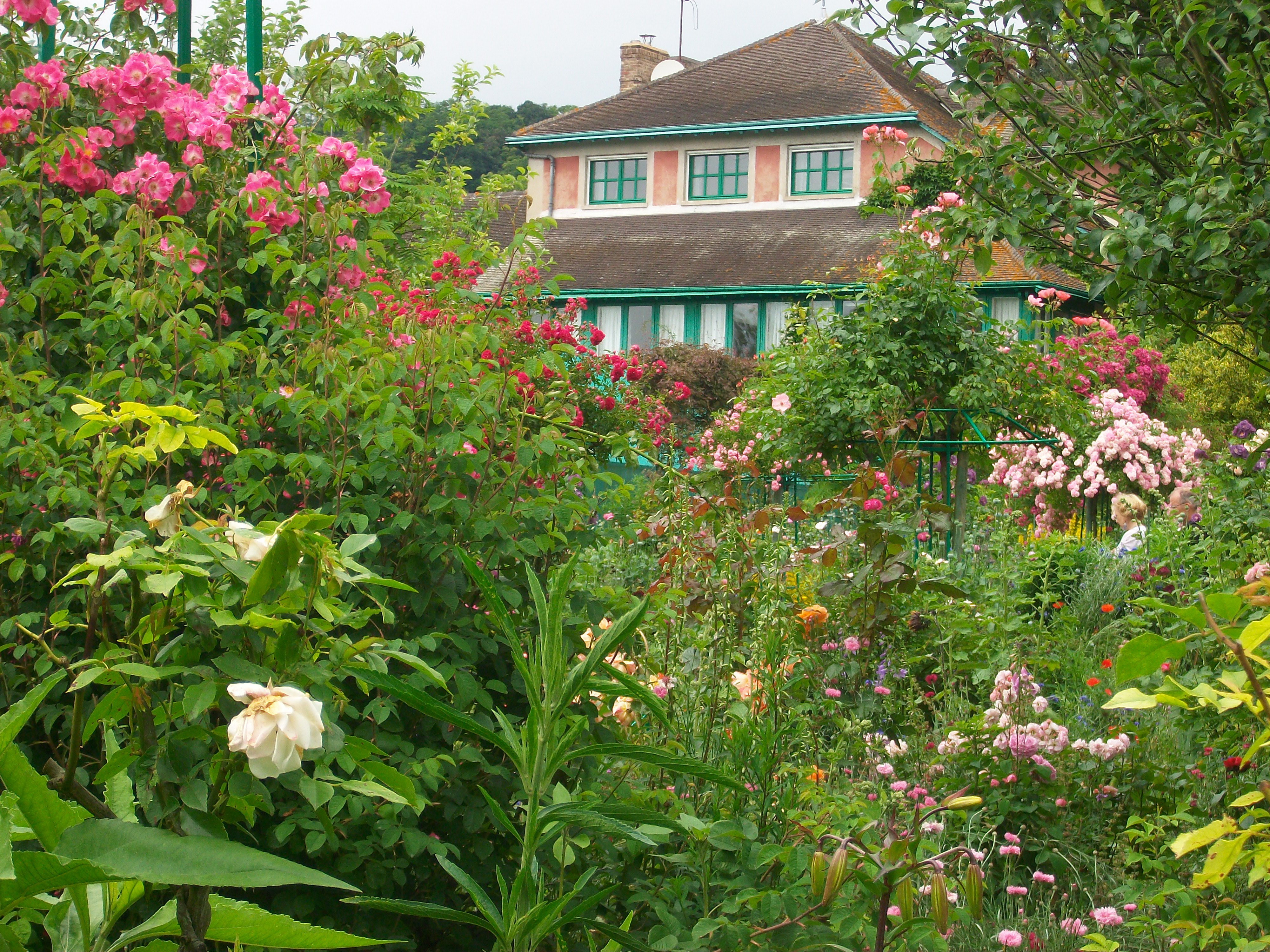 Normandy is packed full of wonderful gardens and I will be adding more in a later post. Do you have a favourite Normandy garden that I should be adding to my Gardens to Visit Bucket list or have you visited and enjoyed any of the gardens mentioned in this post?

La Normandie a tellement de jardins merveilleux et j'en ajouterai d'autres dans un prochain blog. Avez-vous un jardin normand préféré ou avez-vous visité et apprécié l'un des jardins mentionnés dans cet article?

Pin me for later - vous pouvez épinglez ces images


You might also like these blogs: