Events in Normandy 2023. Part 3 - July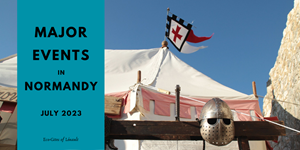 This is the third of our series of events taking place in Normandy in 2023 and as we reach peak season and the summer holidays the number and range of events grows. So this blog just covered July.  Why not make yourself  a drink then settle down for a read before you decide which of these events you'd like to attend.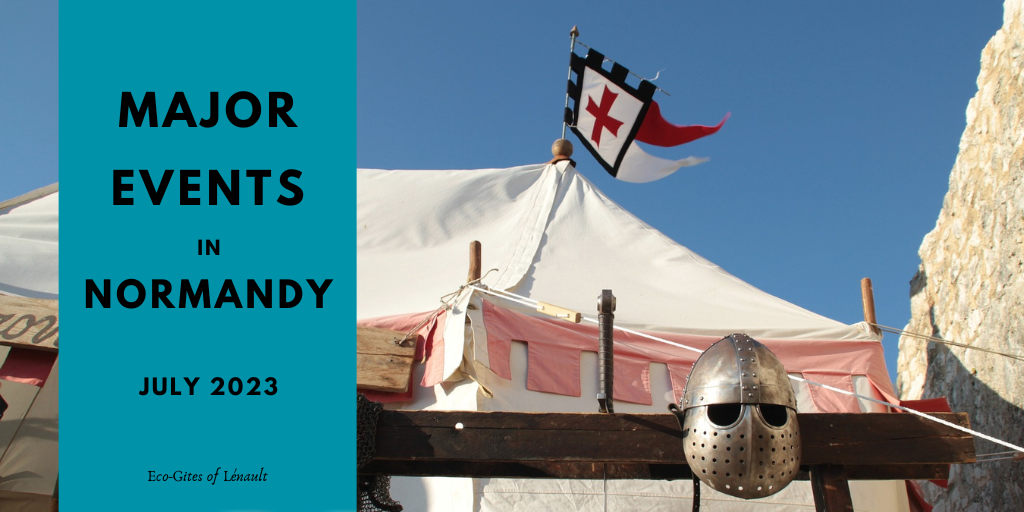 Major Events in Normandy in July 2023

1. Rolex Fastnet Race from Cowes to Cherbourg: 22nd July-28th July 2023
This 690 nautical mile yachting race takes place between Cowes on the Isle of Wight and Cherbourg-en-Cotentin, via the Fastnet Rock.  Fastnet Rock is a remote rock in the Atlantic Ocean, the most southerly point of Ireland and those of you who listen to The Shipping Forecast on the BBC will recognise the name of Fastnet as being one of the areas mentioned.
2023 is the 50th anniversary of the race and the organisers are expecting a large number of entrants.More details can be found here.

Image credit - ITookSomePhotos, CC BY-SA 4.0 <https://creativecommons.org/licenses/by-sa/4.0>, via Wikimedia Commons

2. Beauregard Music Festival: 5th-9th July 2023
In the grounds of the château de Beauregard at Hérouville-Saint-Clair, just north of Caen, this 5 day music music festival attracts some big names and big crowds. Tickets can be bought for one or more days with camping possible on site. Among those who have already signed up to play are Blur, Sting, Airbourne and Alt-J.
For tickets visit Europe Bookings but be quick - they are selling out fast.


3.

Les Pluies de Juillet Music Festival: 7th-9th July 2023
Les Pluies de Juillet is an eco-responsible music festival and takes place at Le Tanu in the Manche region of Normandy. As well as the concerts the festival also includes conferences, screenings, exhibitions, workshops and walks ... all with an environmental focus.

More details can be found on the festival website (in French).


4. Festival Grandes Marées: 22nd-30th July 2023
Another music festival, this time at Jullouville, on the west coast of Normandy, where both national and international artists will be performing.  Franz Ferdinand have already signed for the 2023 festival.

For more details and to book tickets visit their website.

5. 

Fêtes médiévales de Bayeux: 30th June - 2nd July 2023
If you love history then I can highly recommend the Medieval Festival at Bayeux. During the event the town is transported back to the Middle Ages with a grand opening parade on the first night and then street shows, a medieval market, medieval games and historical camps over the next 2 days. Entry is free and you can also marvel at all the wonderful costumes that the participants will be wearing.
More details and videos of previous fairs can be found here.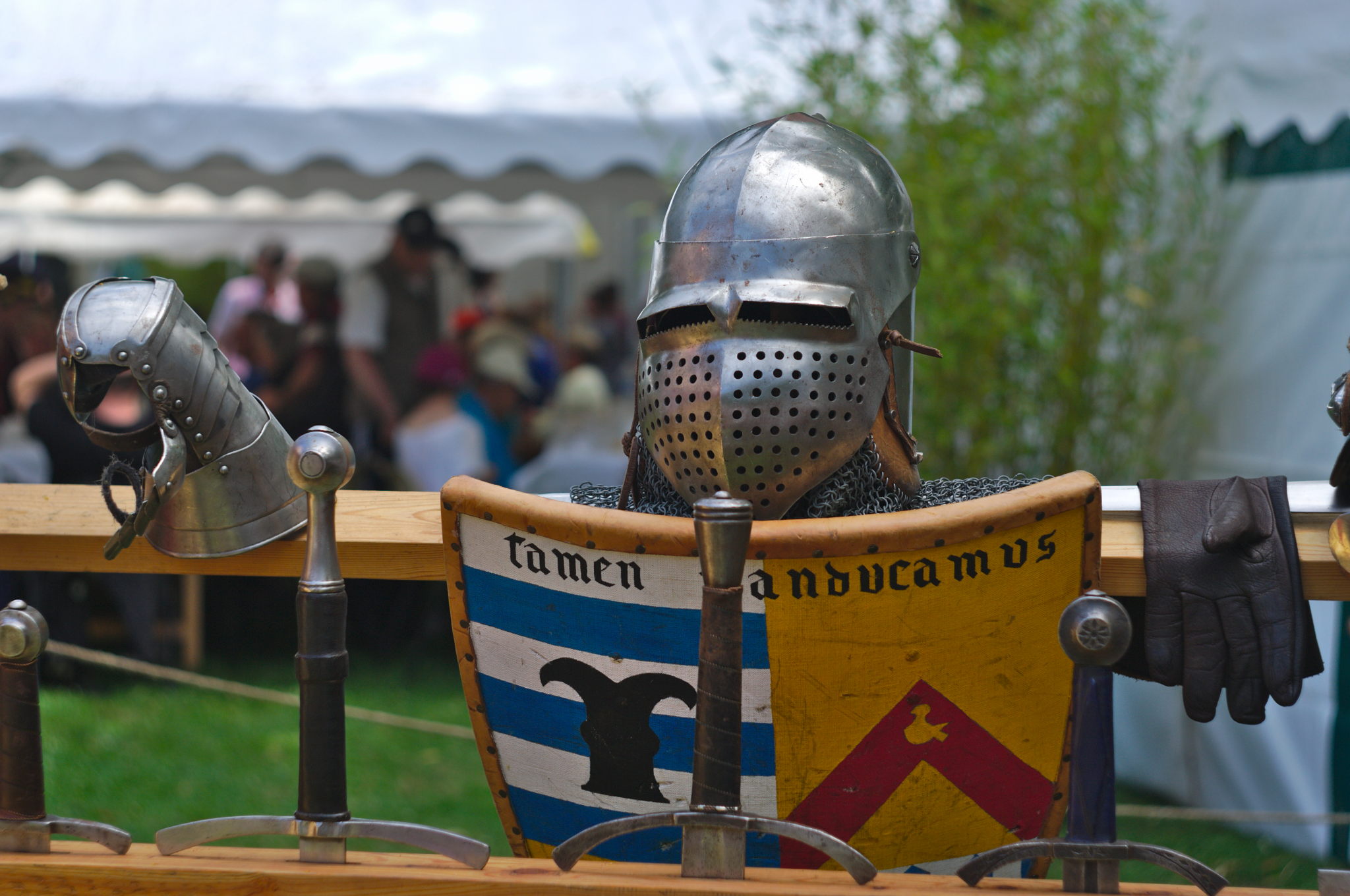 Image credit - Thomas Lefloch on Flickr
6. 

Le Normandie Horse Show, Haras de Saint-Lô: 29th July - 6th Aug 2023
The Normandie Horse Show is one of the most important equestrian events in Normandy. Over 6 days there will be show jumping including top flight international competitors, horse breeding competitions, a horse auction, horse shows and equine events for children. A perfect event for all horse lovers.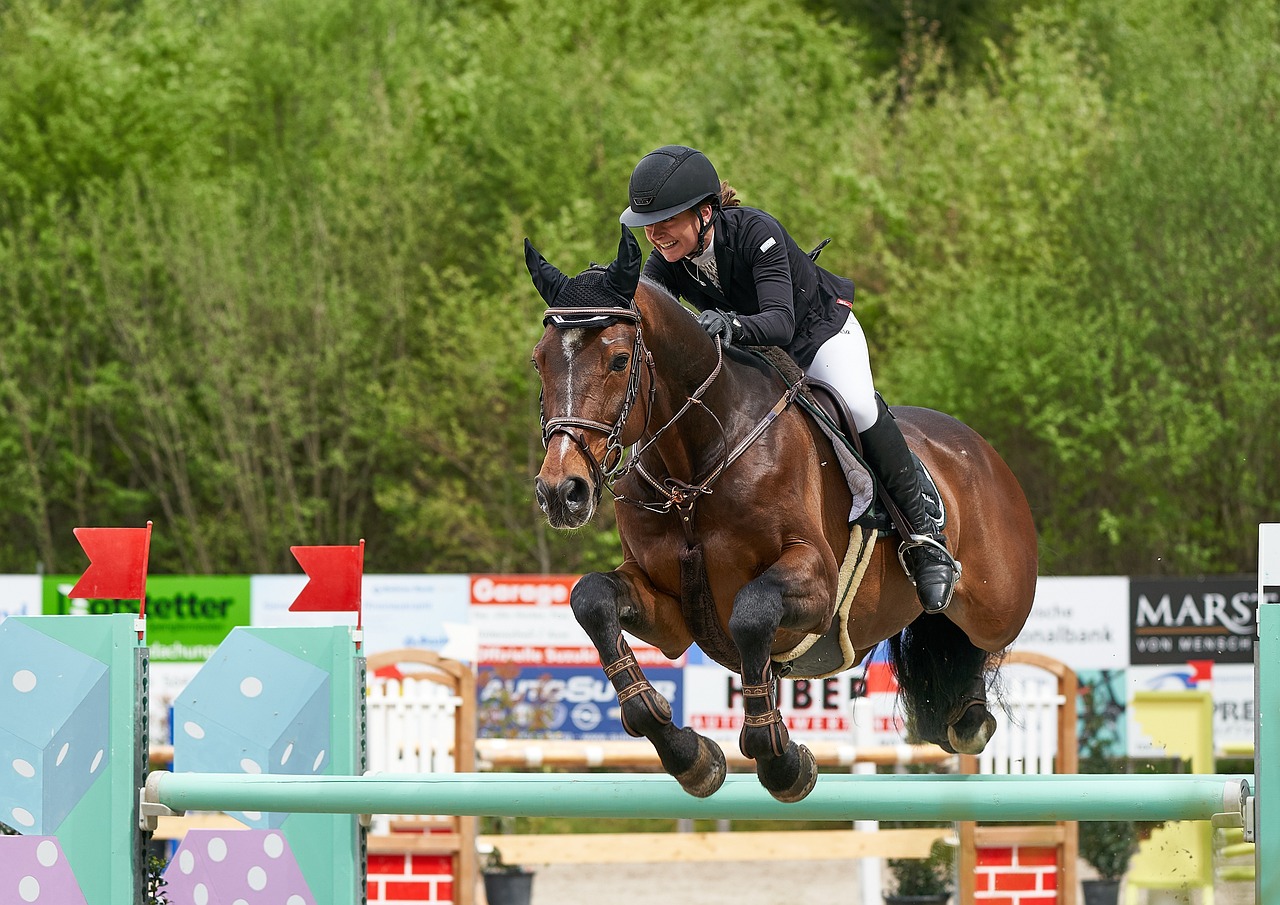 Do any of these events interest you? If yes, then all are accessible from Eco-Gites of Lénault although be quick as we only now have limited availability in July.  However, remember that are large events all year round in Normandy and you can find more details in these events blogs - January to April and May/June.

You can pin me for later ...