Events in Normandy 2023. Part 1 - January to April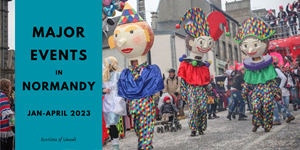 .
Throughout the year, Normandy hosts a wide range of "grand événements".  Some of these occur on an annual basis where-as others are a one off? These one off major events have included The World Equestrian Games in 2014, the "Grand départ de Tour de France" in 2016 and matches in the FIFA Women's World Cup in 2019.



To make it easy for you to find out what events are happening in 2023 I am going to put together a mini-series of blog posts, starting today with events in January to April. I'll add new events as details are made available.
Major Events in Normandy 2023
January
Traditionally January is a quiet month here in Normandy (so ideal if you are looking for a totally relaxing break at Eco-Gites of Eco-Gites of Lénault).  However there are a few things going on:

1. The "Planches Contact - Festival de photographie de Deauville" is open until January 1st.
2. L'Imaginaire gastronomy art exhibition by Patrick Rougereau is open in Caen until January 5th.
2. Le Théâtre de Caen has a full programme through January including Uwrubba, a Mediterranean opera based around the story of Narcissus.
3. You can also be taken on a sled ride around the Lénault countryside with Will To Go Park, our local Husky Park.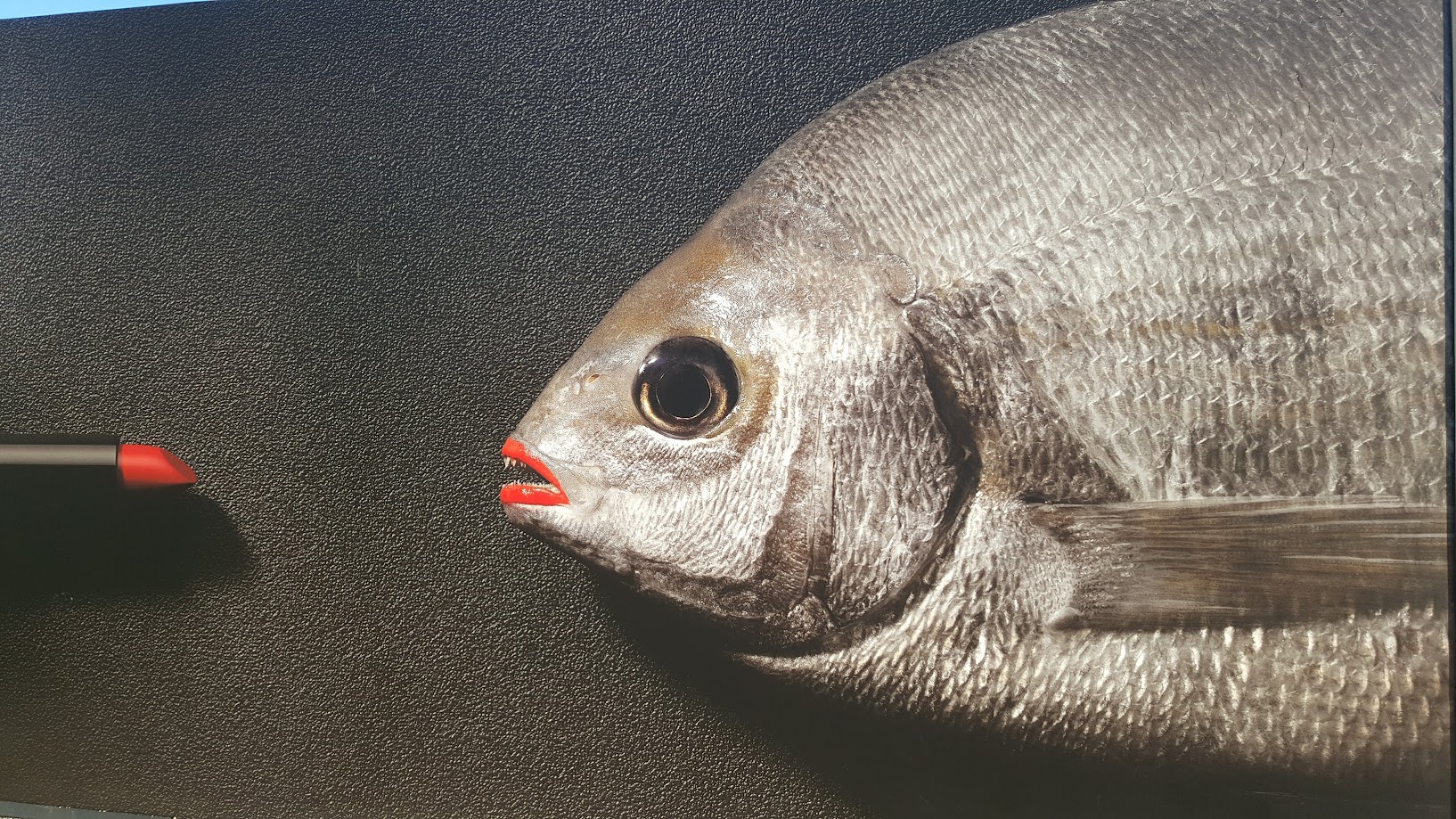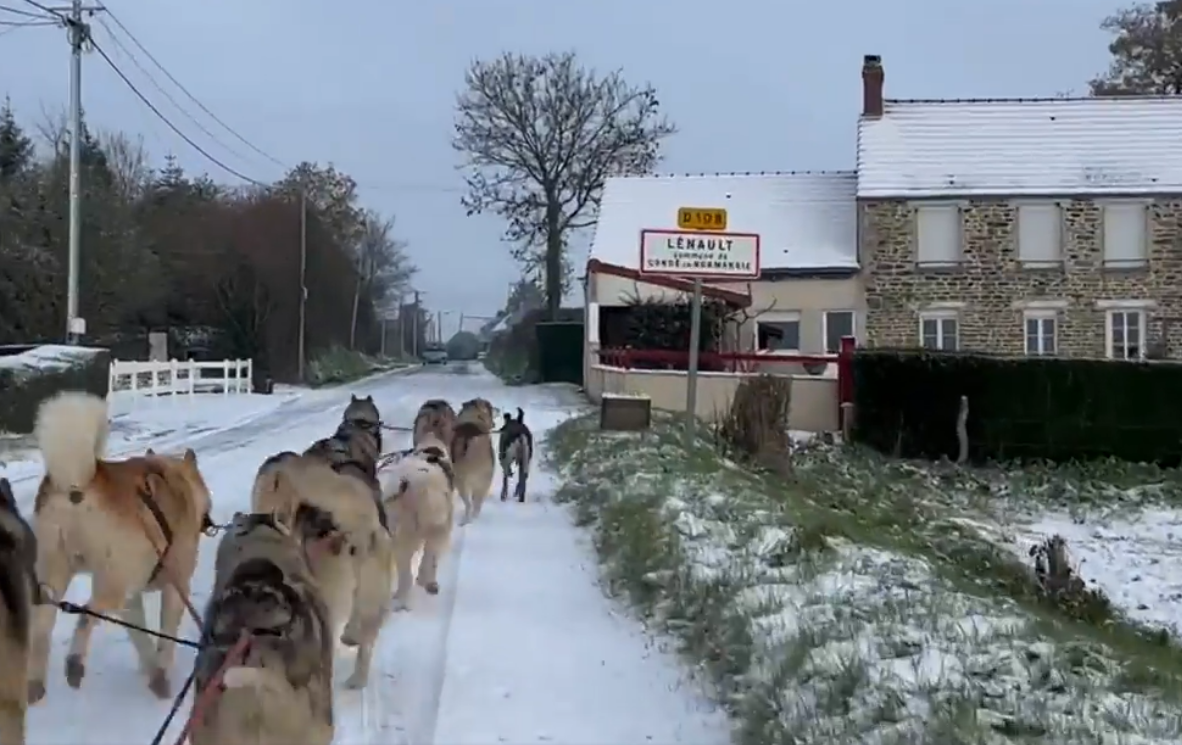 February
1. Exposition David Hockney – A Year in Normandy from 1st Feb to 23rd April 2023 at the Bayeux Tapestry Museum

David Hockney, the British artist moved to Normandy a few years ago. During lockdown he drew over 100 images on an ipad of the countryside around his new home and used them to create a 70m long fresco illustrating Normandy through the seasons. His inspiration came from the beautiful Normandy landscape of the Pays d'Auge region of Calvados, where he lives, and the Bayeux Tapestry. Details can be found here.




2. Granville Carnival - 17th-21st February 2023

Granville, a town on the west coast of the Cotentin Peninsular, has hosted an carnival since 1875. When it started it consisted of just 8 floats, each pulled by horses. Today it is an major event spread over 5 the days up to Mardi Gras (Shrove Tuesday) with over 150,000 visitors enjoying the grand parade of over 45 floats plus dances, concerts, markets and, as a finale, the judgement and execution of the Carnival King. In 2016 the event was added UNESCO's List of the Intangible Cultural Heritage of Humanity.  This list, I noted when I looked, also lists the French baguette!


March
Re-opening of the D-Day Museum at Arromanches.

The Museum in Arromanches was the first Normandy museum opened to commemorate D-Day. Now, after more than 60 years, it is moving to a new larger building and is programmed to re-open in March 2023. The new museum will offer visitors a mix of traditional display techniques and multimedia. It's primary purpose, however, remains the same, to explain the history of the artificial harbour that was built at Arromanches just after D-Day. This harbour was known as Mulberry Harbour B and was a prefabricated harbour which was used for 10 months after D-Day. During its time in active use over 2.5 million men, 500,000 vehicles and 4 million tons of supplies were landed in the town. Sections of the harbour remain in the sea and can be seen today.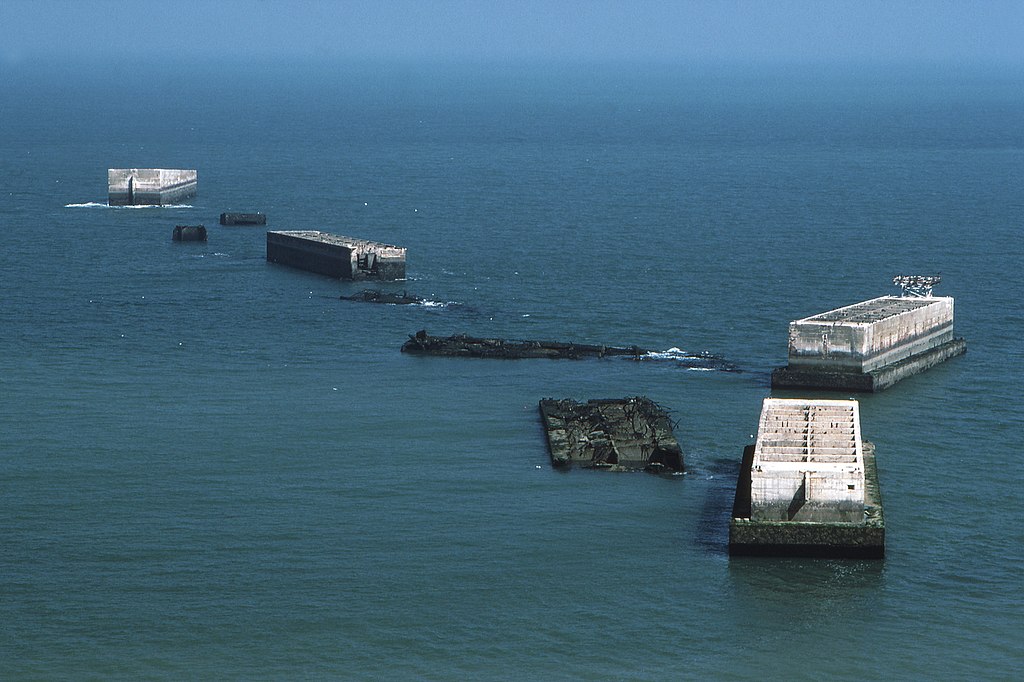 Photo credit - Хрюша, CC BY-SA 3.0 <https://creativecommons.org/licenses/by-sa/3.0>, via Wikimedia Commons



April
1. La Fête Foraine de Pâques à Cherbourg (Easter Fair)

As yet the dates for this large funfair have not be made public but as Easter Sunday falls on April 9th this year it will definitely be on dates around then. As well as the large fair on the beach there will also be a fireworks display and visits by mascots to entertain visitors.


2. Foire de Pâques 2023 at Caen - Easter Fair at Caen - 21st April to 14th May
Another fun fair, this time a bit closer to the gite. The fair can be found for 3 weeks at the Parc du Exposition in Caen and will include the Mega King Tower ride. At 80m high it is considered to be the highest mobile ride in Europe. Would you be brave enough to go on it?

From huskies to hair-raising fairground rides and art to Arromanches, which of these events would you like to attend?

Why not pin me for later?