Events in Normandy 2023. Part 2 - May and June
This is the second part of our series of events taking place in Normandy in 2023. I originally thought I'd just have one blog post with them but it turns out there are so many I need to write several posts other wise one would be too long! You can find events in January to April here.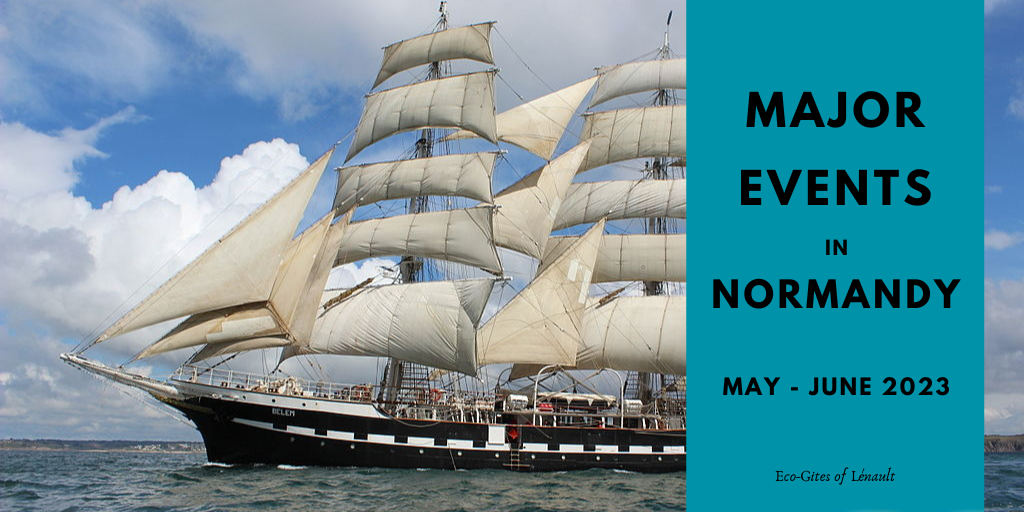 Major Events in Normandy 2023



May


1. Nuit des Musées (night of the Museums): 13th May 2023
For one night on the 13th May 2023 museums across Normandy will be opening their doors until midnight and for FREE. As well as the chance to enjoy the many museums across the region there will also be various tours, specials screenings, readings, concerts, shows and even escape games. All together this makes for a wonderful chance to learn about Normandy's rich heritage. A full programme of museums taking part on 2023 is yet to be published but this page from Normandy Tourism has early details. And the page, Réseau des Musées de Normandie, has details of all museums across Normandy.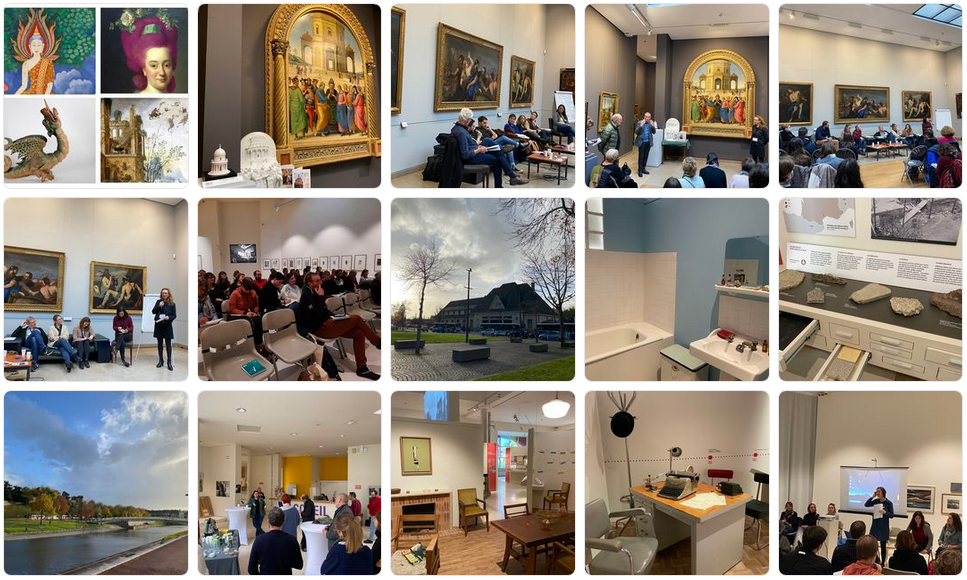 2. Jazz sous les Pommiers: 13th-20th May 2023

Jazz sous les Pommiers (Jazz under the apple trees) is an annual international music festival held in and around Coutances. 2023 sees it celebrating its 40th year with over fifty concerts and events showcasing jazz and other musical styles.


June

1. The D-Day Festival: dates around June 6th 2023

Every year large numbers of events take place to celebrate Day Day and June 6th 2023 marks the 79th anniversary of this pivotal day in world history.  As yet the 2023 calendar of events has not been published but I'll add details as soon as it becomes public.  Usually, though, there are around 100 events including parachuting, parades, concerts, historical re-enactments, fireworks, exhibitions and projections.


Image credit - Normandie Coeur de Nacre Tourisme


2. La Barjo and Raid de l'Archange - Long distances running races: 17th-18th June 2023

These 2 events consist of 5 races over routes ranging from 15km to 300km and take endurance runners through the stunning landscape of the Cotentin Peninsular. If you fancy taking part inscriptions for the races are now open. Details on how to apply are here. Or if these races are just a little too long for you why not watch them and also take in the beautiful scenery of the area - enjoy wild cliffs, sandy beaches, picturesque villages and delightful small ports.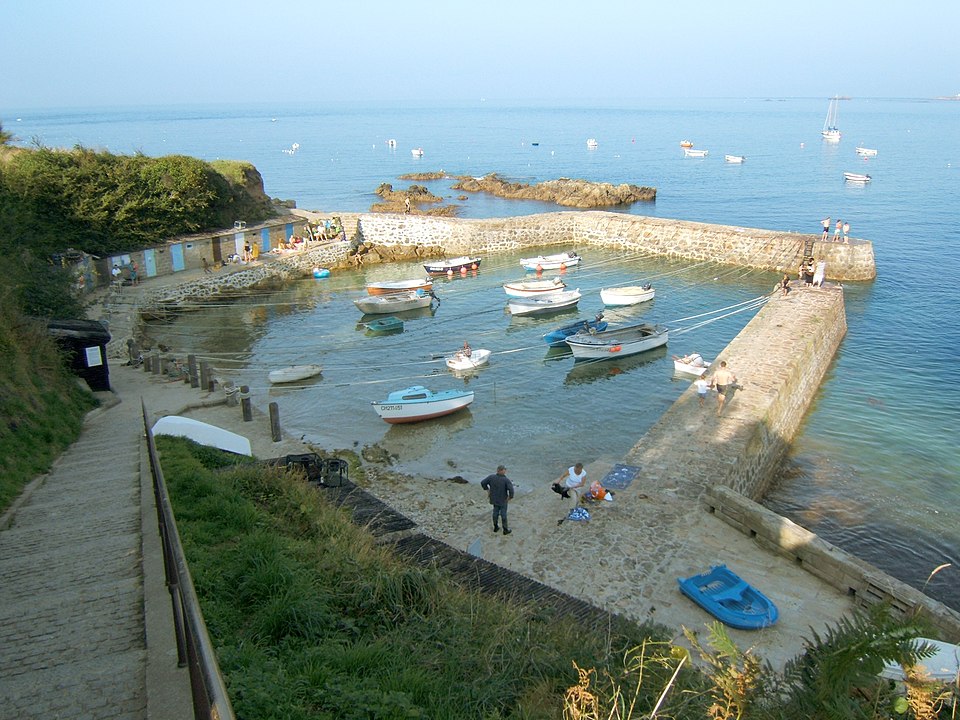 3. Rouen Armada: 8th - 18th June 2023

Over 50 tall ships of all ages will gather at Rouen for this annual armada. Visitors have the chance to go aboard some ships whilst on dry land there are many events including concerts (Madness and Iggy Pop have played here in previous years), dances and fireworks. A highlight every year in the grand parade along the River Seine. You can find details of the ships taking part here and will include the magnificent Belem, launched in 1896.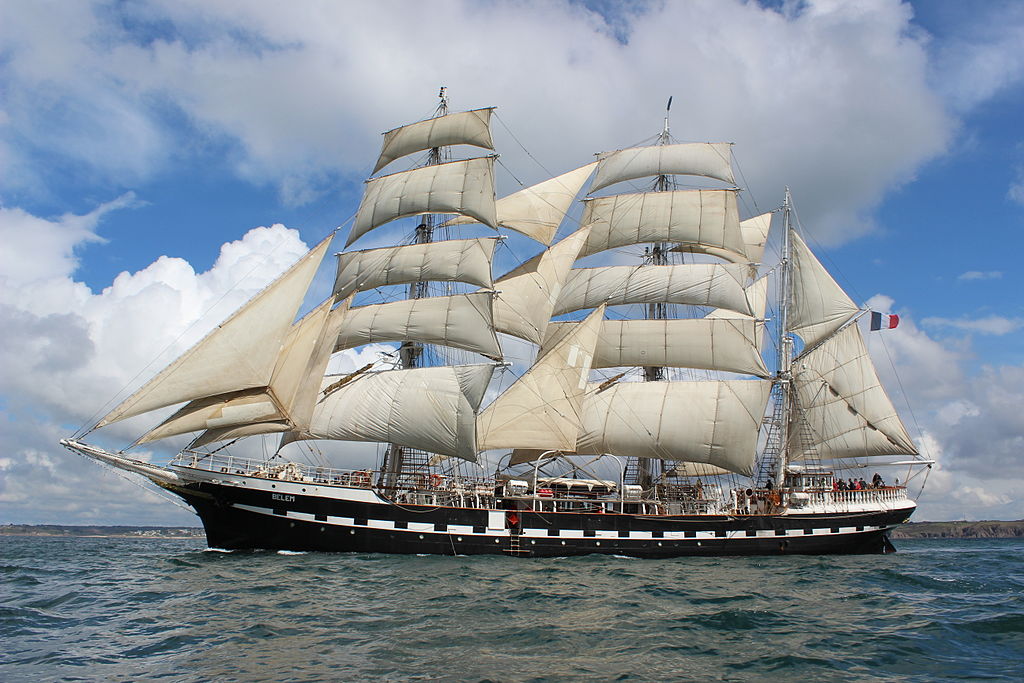 The Belem


4. Les Bichoiseries Music Festival, Cerisy-Belle-Etoile: 23rd -24th June 2023
Cerisy-Bell-Etoile is a delightful country park just 20mins from the gite which once a year hosts a large music festival, Les Bichoiseries.  This video is from 2022 to give you an idea of what you might expect this year.



5. La Rallye de la Suisse Normande: 23rd-25th June 2023

Another quiet shattering event which car enthusiasts will love. La Rallye de la Suisse Normande is a 3 day car racing event with 3 car races around the countryside of Swiss Normandy totalling about 280 kms. Most years one of the routes has passed down our road so why not book a stay at Eco-Gites of Lénault and you'll be ideally placed to watch the race without having to go anywhere!  Updates (in French) can be found on the rally Facebook page.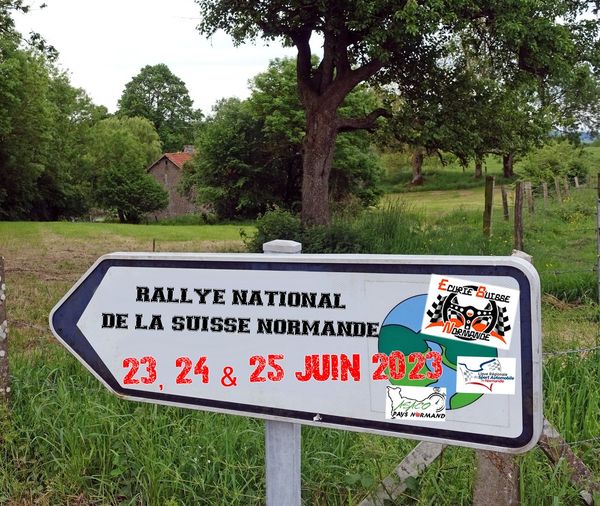 6. Cabourg RomanticFilm Festival: 14th-18th June 2023
After the noise of a music festival and a car rally something a bit quieter now. At the Cabourg Romantic Film Festival you'll have the chance to mingle with the stars and watch some of the best newly-released films.  Cabourg is a delightful seaside town east of Caen and a lovely setting for this film festival which will be showing French and International films. There will also be talks and conferences and the presentation of the Swann D'Or awards.




7. Les Jeudis du Haras du Pin - every Thursday from June 22nd to September 7th 2023

Every Thursday the National Stud at puts on an Equine spectacle showcasing the world of horses and horse drawn carriages. Visit the stud with it's amazing buildings and lose yourself in the world of horses.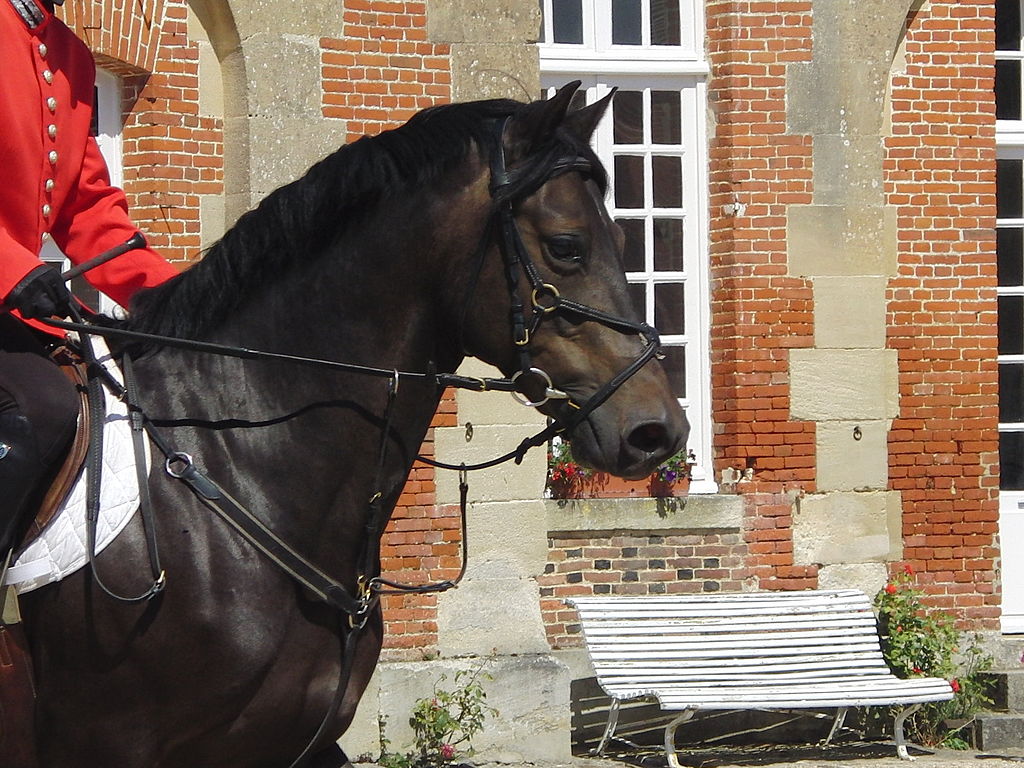 Eponimm, CC BY-SA 3.0 <https://creativecommons.org/licenses/by-sa/3.0>, via Wikimedia Commons


So which of these events might you be interested in attending - are you a horse lover or do you prefer to get around in a rally car? Maybe you love museums or want to rub shoulders with film stars? The choice is yours and all these events are easily reached when you stay at Eco-Gites of Lénault.

Why not pin me for later?