365: Normandy Food Museums - les musées gastronomiques de Normandie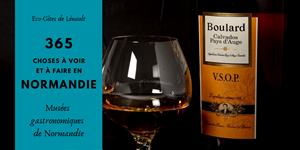 Week 14 and I am expanding on the second blog I wrote in this series. In that post I wrote about the foods Normandy is known for and in this post I will give you details of 7 food and drink related museums for you to visit ... and taste the foods.

Semaine 14 de la série 365 choses à voir et à faire en Normandie et je développe le deuxième blog que j'ai écrit dans cette série. Dans cet article, j'ai écrit apropros la cuisine normande et dans cet article, je vous donnerai des détails sur 7 musées gastronomiques.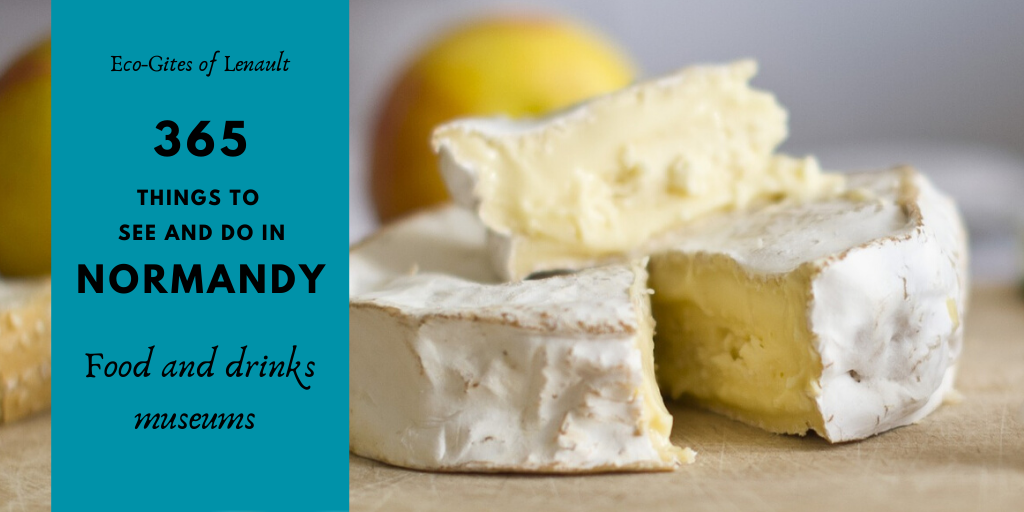 Normandy Food Museums - Les musées de la cuisine Normandes

Normandy and notably Calvados with its green pastures is home to many dairy farms and famous for its butter and cream. In the 1930's the idea was born to produce caramels from this rich creamy milk and the most famous of these local producers is Caramels d'Insigny.  Today you can visit the factory and watch the caramel being made and in the museum you can learn about the history of Normandy caramel and more about other local foods.

La région de Normandie autours d'Isigny-sur-Mer est particulièrement spécialisée dans la production de beurre et de crème. Dans les années 1930, l'idée vint de produire des confiseries utilisant le lait locaux et Les caramels d'Isigny étaient nés.  Vous pouvez découvrir la fabrication des caramels à travers une galerie vitrée et et découvrez plus sur leur histoire dans le musée.

Camembert is one of France's most well know cheeses and genuine AOP Camembert is produced in the village of Camembert in Normandy.  At the Camembert museum you will discover the secrets of how this wonderful cheese is made as well as the traditional manufacture of cider and Calvados. Cheese tasting is also possible.
Le véritable camembert de Normandie AOP est produit dans le village de Camembert dans le Calvados. Au Musée du Camembert de Vimoutiers et de l'écomusée "de la pomme au Calvados" vous découvrirez les secrets du Camembert de Normandie AOP ainsi que la fabrication traditionnelle du cidre et du Calvados.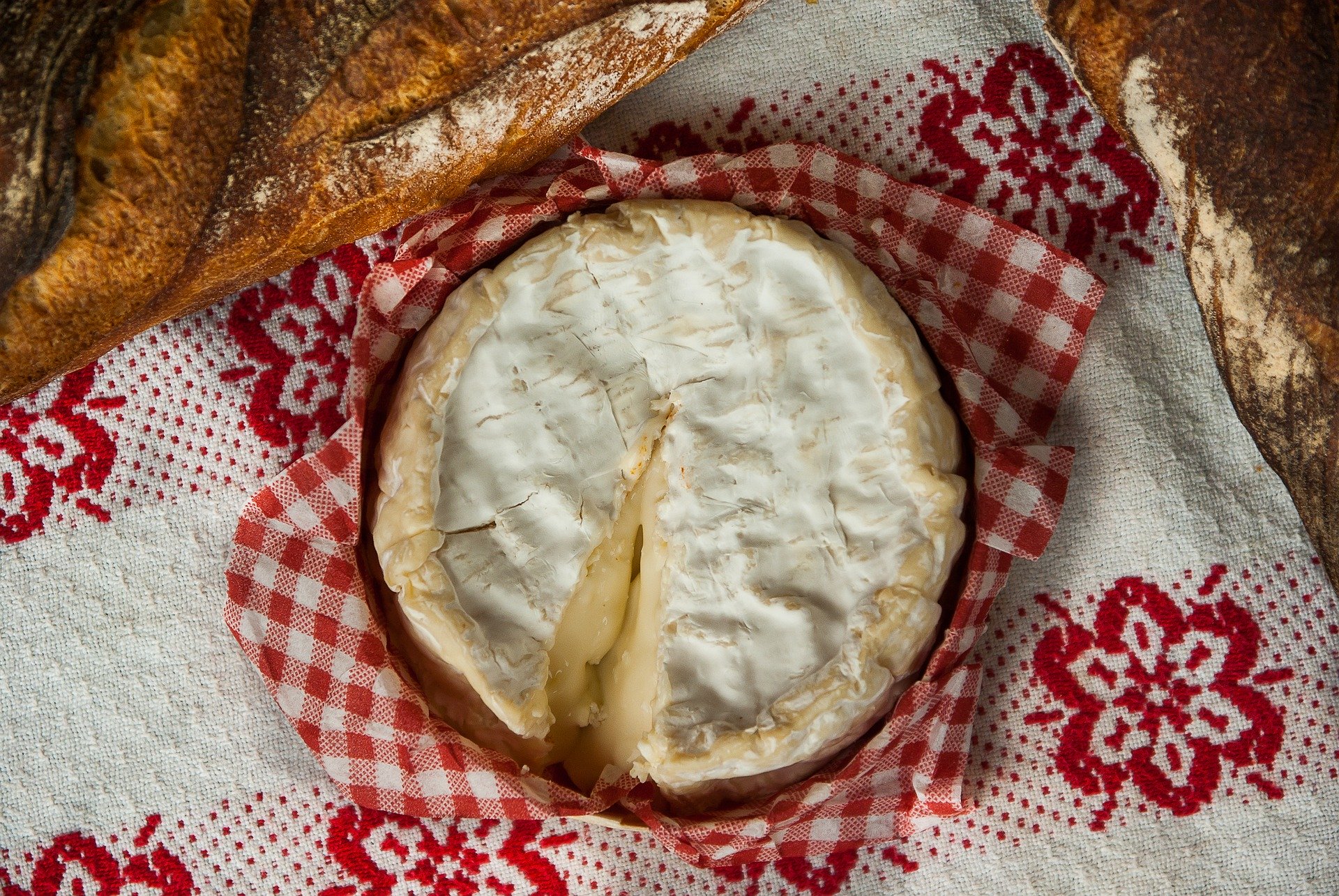 3.

Le Village Fromager



Livarot, another Normandy AOP cheese, is celebrated at The Village Fromager.  Here you can watch the cheese being made from the arrival of the milk through to how it is packaged with the unique 5 bands of bullrush around the edge.
Le Village Fromager vous propose la visite de la Fromagerie E. Graindorge. Découvrez les ateliers fromagers à travers un couloir de galeries vitrées pour comprendre les différentes étapes de la fabrication des fromages normands, depuis l'arrivée du lait jusqu'à l'emballage des fromages avec ses 5 bands de scirpe.

4. Biscuiterie de l'Abbaye
Le Biscuiterie de l'Abbaye at Lonlay l'Abbaye has been producing shortbread style biscuits with Normandy butter since 1909.  You will see them in all the local supermarkets but at the factory you can take a guided tour to learn how they are made.  Every first Saturday morning of the month (except January and August) you can also buy biscuits in bulk at reduced prices.
Depuis 1909 La Biscuiterie de l'Abbaye à Lonlay l'Abbaye a produit des sablés au beurre normand. Vous les trouvez dans tous les supermarchés locaux mais à l'usine vous pouvez faire une visite guidée pour apprendre comment ils sont fabriqués.  Tous les premier samedi matins de chaque mois (sauf en janvier et en août), il y a une vente de biscuits en lots à prix exceptionnels.


5. Musée du Poiré at Barenton

Normandy may be famous for apple orchards and cider but it also produces a large amount of pears notably in the areas around Mortain and Domfront where they are made into pear cider or poiré.   The Musée du Poiré is the only museum in France dedicated to the production of pear cider.  Housed in typical stone, wattle and half-timbered farm buildings the museum is home to many old and modern tools of cider making and in the grounds you can wander through the orchards containing 46 varieties of pears and 60 varieties of apples

Saviez-vous que la Normandie n'est pas seulement connue pour le cidre mais aussi pour le poiré. Le Musée du Poiré est installé depuis 1983 à Barenton dans les bâtiments d'une ferme typique du bocage normand, en pierre, torchis et pan de bois. Il est dédié à cette boisson pétillante et savoureuse, emblématique des pays mortainais et domfrontais.  Vous pouvez également vous promener dans les vergers contenant 46 variétés de poires et 60 variétés de pommes.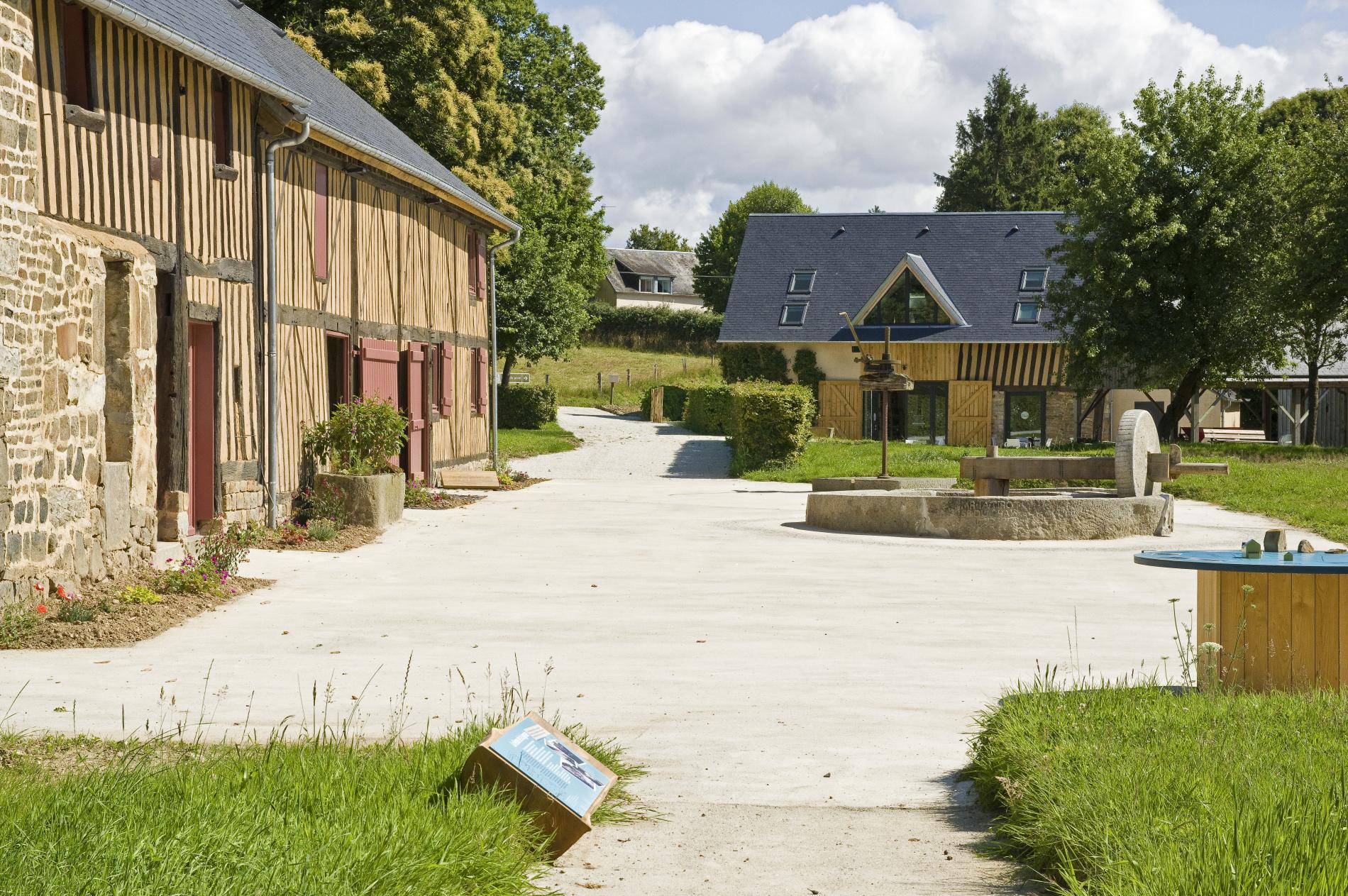 Image credit - Musée du Poiré
Caramels are not the only sweets made from Normandy milk and at Fécamp you can visit the chocolate factory, Hautot Chocolaterie.  Here you will take a cocoa themed journey with activities, games, tastings along the way.  Yes please!!

La Chocolaterie Hautot vous offre un voyage autour du cacao à travers plusieurs pièces thématisées. Il y a aussi des animations, des jeux et des dégustations. Parfait !


7. Calvados Experience

Calvados is apple brandy of Normandy, often affectionately called Calva ... do not however confuse it with Cava!  The Calvados Experience is a fully immersive museum that tells you the story of the Calvados department from the arrival of the Vikings through to the present day. You will also learn how the apples of Calvados have been transformed into the world renowned drink of the same name.  Tasting are also possible from the extensive range of brands.

Calvados Experience est une immersion multisensorielle, un voyage à travers les siècles, de l'arrivée des Vikings à nos jours. Découvrez à la mystérieuse transformation de la pomme en Calvados et et profitez d'une dégustation de la plus grande collection de Calvados jamais proposée.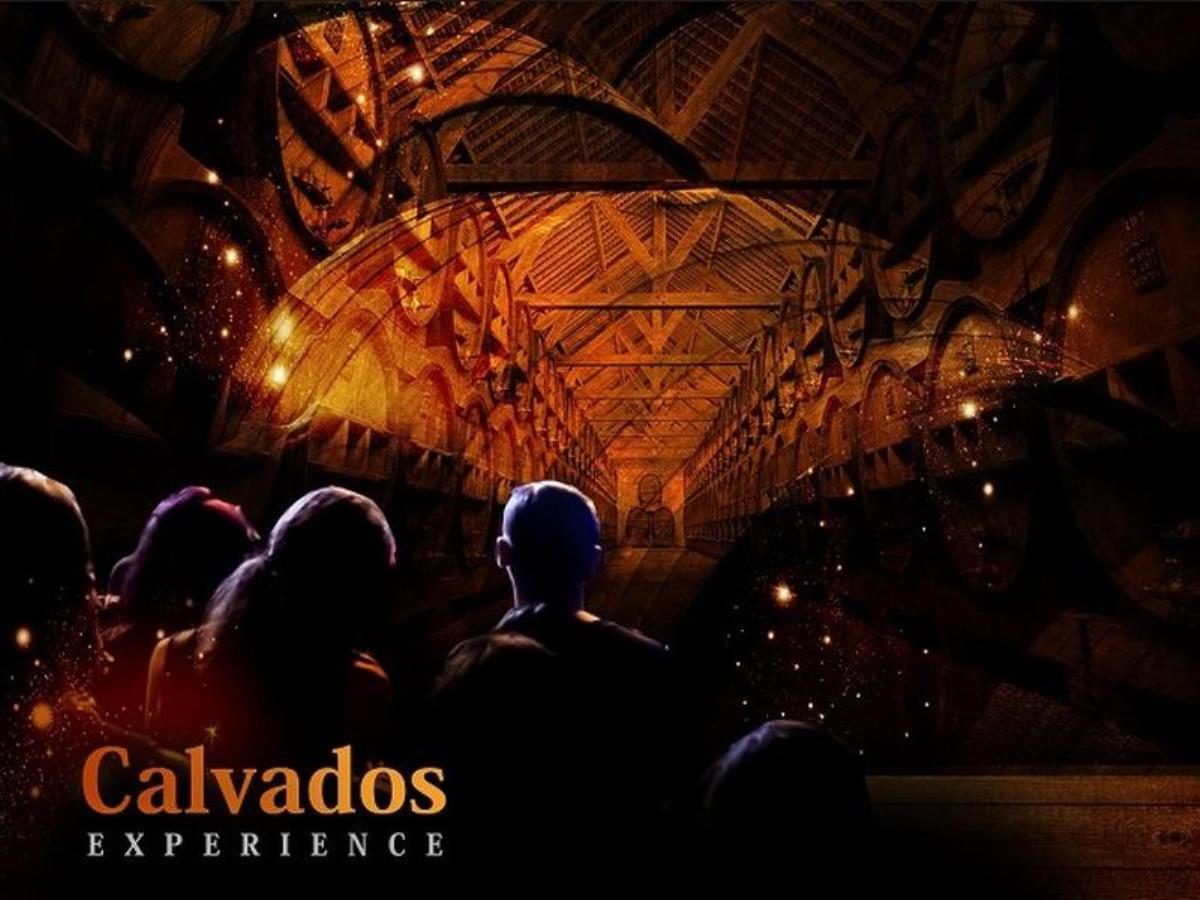 So whether you like sweet or savoury food, fruit juice or alcohol you are going to find something at a food museum to suit your taste buds.  Cheese, sweets or a glass of Calva - which would you prefer?

Que vous aimiez le sucré ou le salé, le jus de fruit ou l'alcool, vous trouverez quelque chose dans un musée de l'alimentation qui conviendra à vos papilles. Du fromage, des bonbons ou un verre de Calva - lequel préférez-vous?

Pin me for later - vous pouvez épinglez ces images


You might also like these blogs:
n