Outside Fun at Eco-Gites of Lenault - #1000HoursOutside



I came across the hashtag #1000HoursOutside recently which has the aim of helping children to spend 1000 hours outside over a year. Getting young people outside, off screens and playing in / interacting with nature have been proven to help with children's development so a challenge like this has our full support ... and Eco-Gites of Lenault can help!  A holiday here in Normandy will give you and your family a holiday full of opportunities to get outside enjoying Nature, much of it right on your doorstep - no car required.



Outside Fun fun at Eco-Gites of Lenault
We have farm animals. Children and adults can help feed the animals and collect eggs and everyone can get to know our pig. We got him many years ago and he was named after the then Mayor of London .... come and meet Boris Johnson!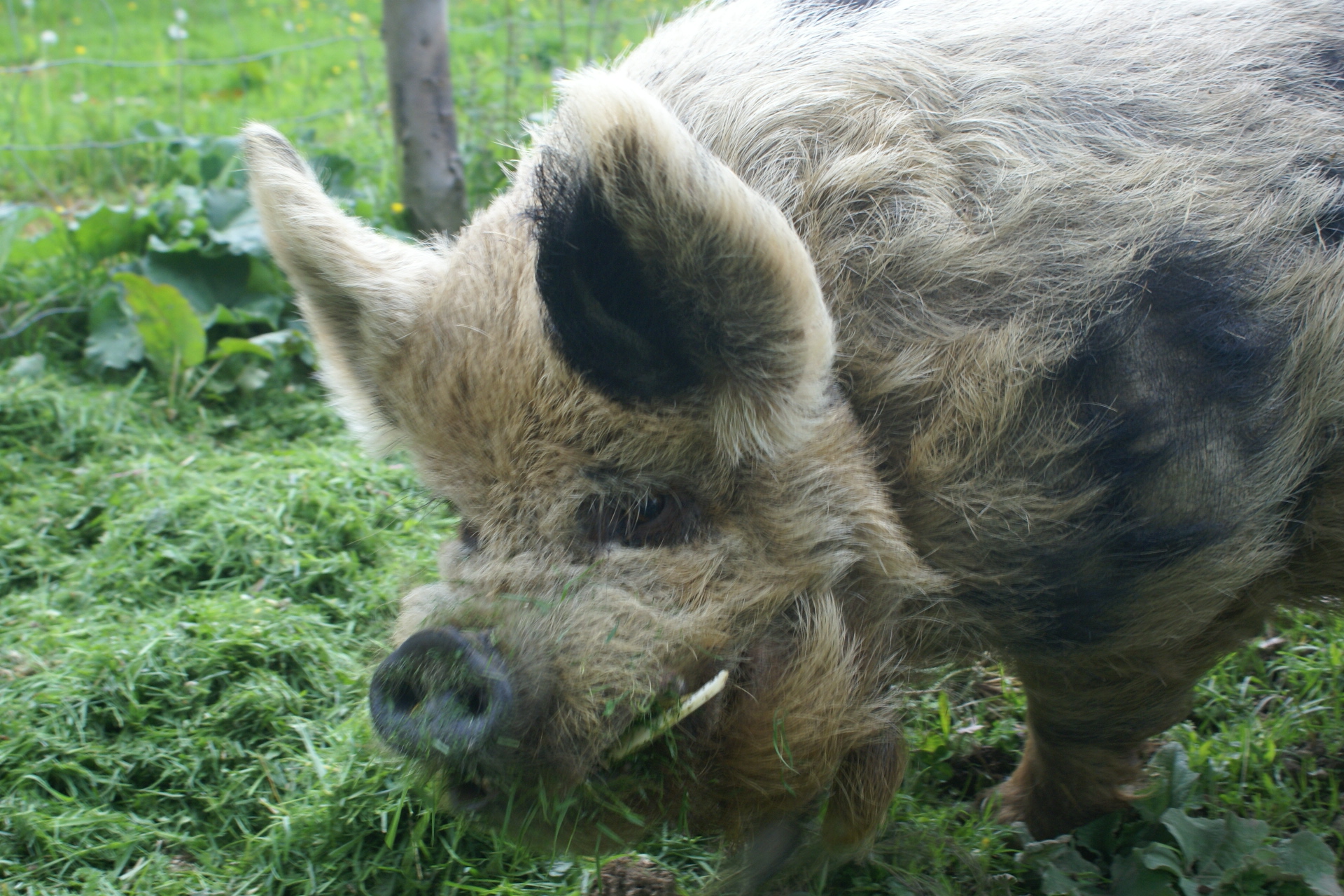 We have a large play area is great for children of all ages. There are swings, a slide, a sand pit and a play tower just waiting for your little ones to explore - and if the weather does turn wet we also have an open sided play barn with mini table top football and other games and toys.
Older children and adults can play boules and Molkky on the hard standing area which is also a great place for learning to ride a bike.  Boules is the unofficial game of France with everyone playing it where-as Molkky is a Finnish game. You have to knock over numbered skittles but beware - if you are nearly at the max score and you knock over the wrong skittle you go all the way back to the half way score.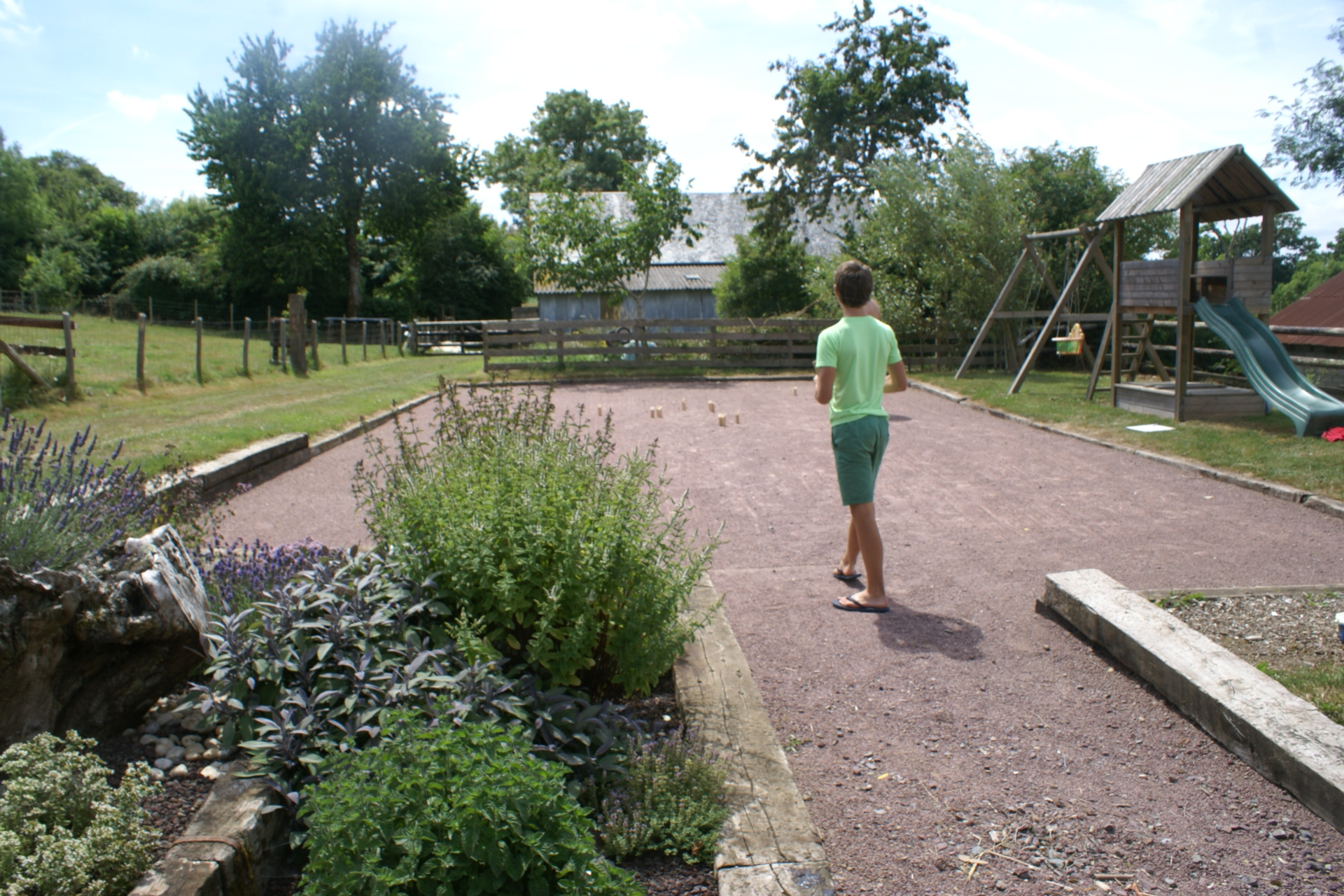 For country walks or off road bike ride through fields and woodlands a footpath leads from our back gate and links into an extensive network of paths - you can walk as far as you want and we have maps and guides so you won't get lost.
Just a bit further afield there are so many outdoor opportunities explore outside - forests and lakes, country parks, the beaches as well as theme parks, zoos and open farms. Flers swimming pool has an outdoor pool, Vire has outdoor slides and the pool at Condé sur Noirea has a sliding roof that makes it an open air pool in the summer.
Adventurous older children and adults are well catered for as well and if you like to get the adrenalin pumping you will not be disappointed.  There are riding stables nearby, tree tops walks and opportunities to go rock climbing or kayaking.  How about having a go at a summer luge or scramble over the Via Ferrata at Clécy? If you have no idea what we're talking about then have a look at this blog post Rosie wrote a while ago - all will be explained.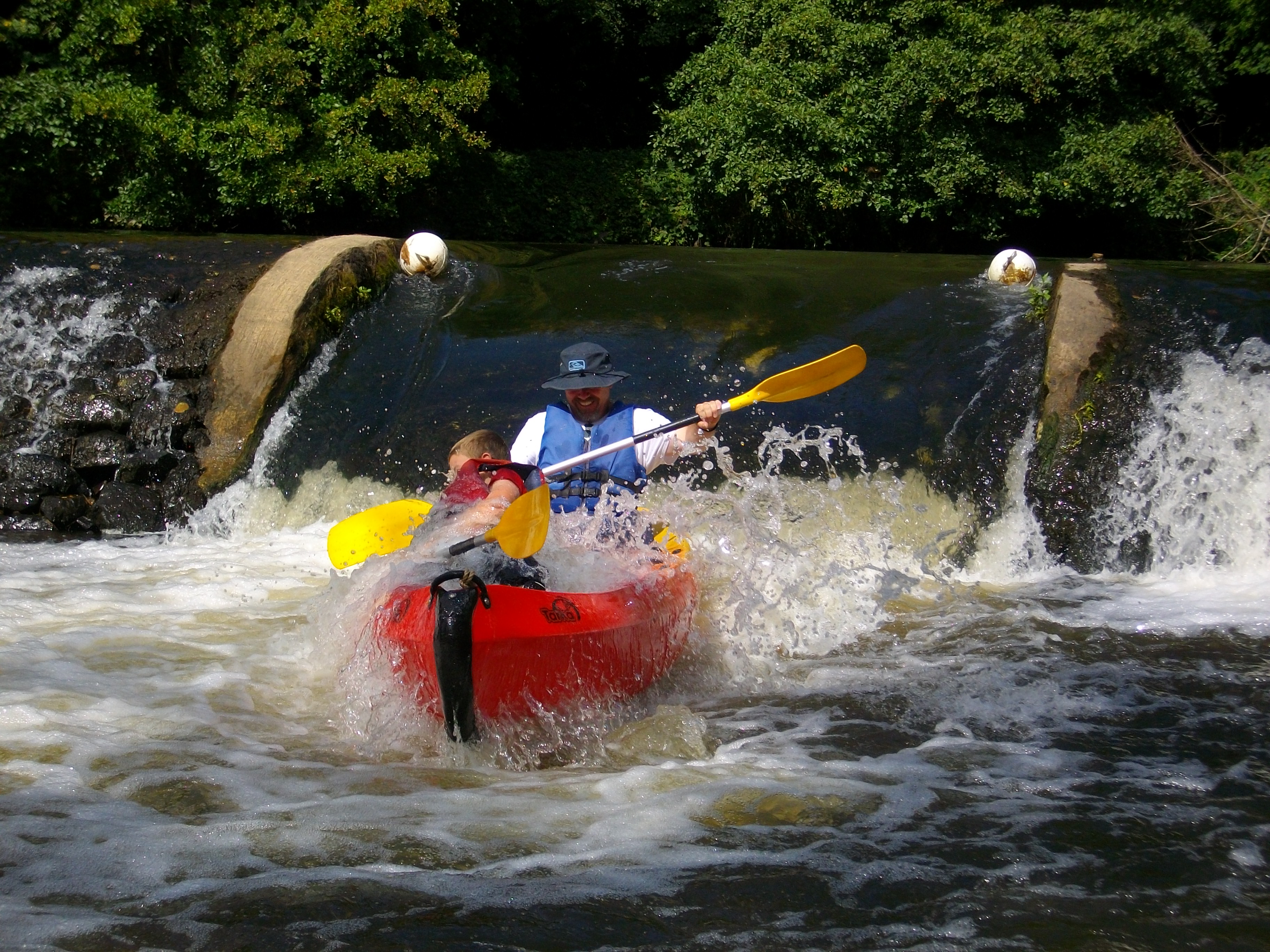 Oh and we have a trampoline - it's currently in the barn after it took an unexpected journey across the field in a recent storm - thankfully there were no animals in the field and it missed the car, ending up wedged on the fence. As soon as spring arrives we'll put it out again.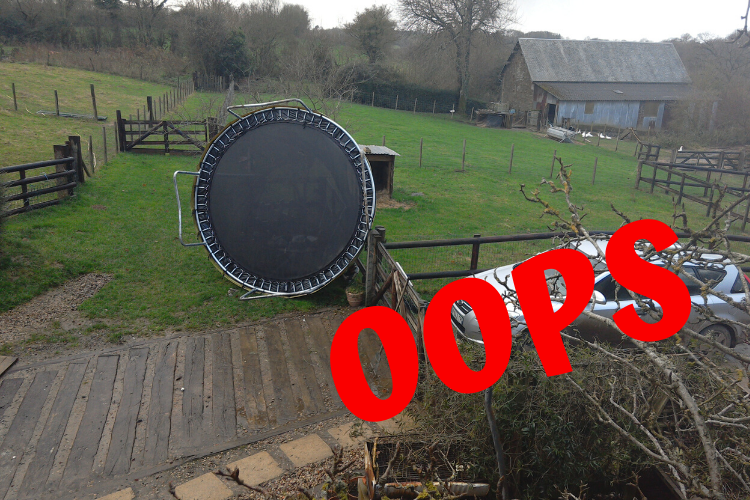 Are you trying to get outside more this year?  Will Eco-Gites of Lenault be part of your #1000HoursOutside Challenge. If so pack your boots and some outdoor clothes and we'll look forward to seeing you here soon.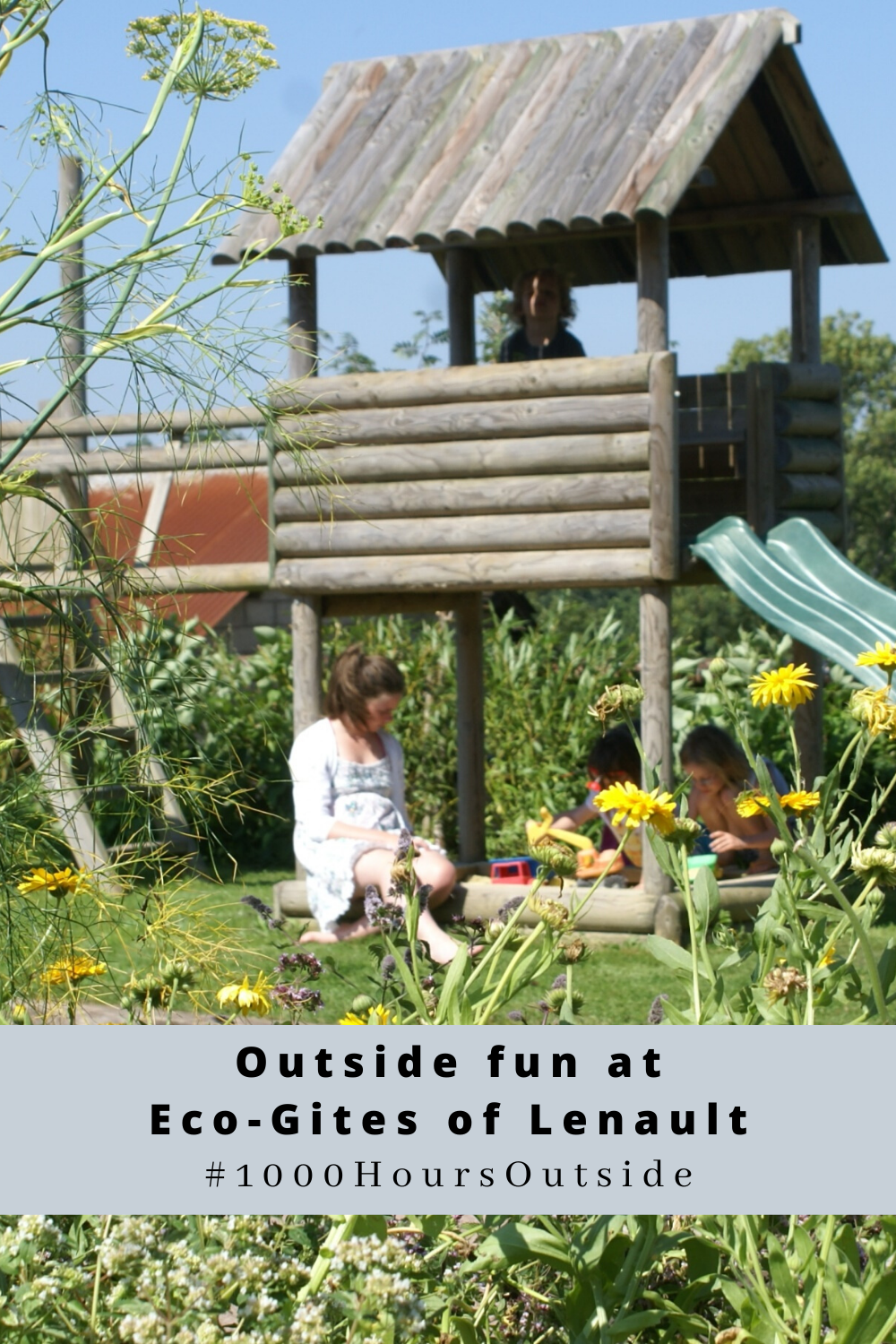 Other blog post you might like -click on the image to view them: