Winter in Normandy - come and stay at Eco-Gites of Lénault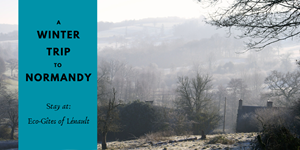 Imagine the scene – you arrive at Eco-Gites of Lénault and darkness has already set in. It's chilly outside but the lights are on in the gite and as you walk through the door the warmth from the glowing fire welcomes you. A bottle of cider waits for you to pop its cork as you sink down into the comfy sofas to start your holiday.
But now it is decision time. What to do during your stay? Do you hide away inside or do you head out and explore Normandy?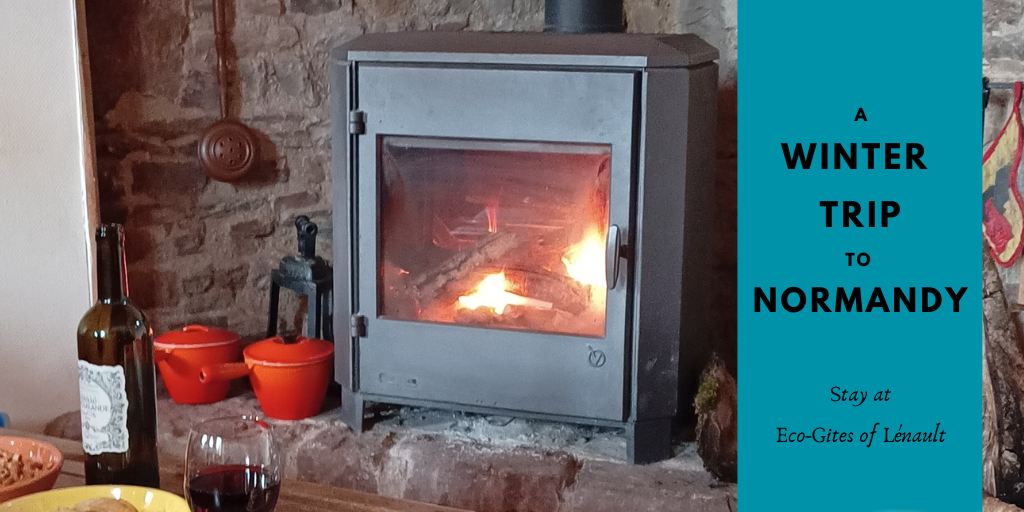 Inside sounds good. Light the woodburner then settle down with your favourite drink and that book you've been wanting to read for ages. Blankets are supplied for extra snuggle factor. Now truly relax and recharge your batteries.

But you wouldn't want to come to Normandy and not enjoy some of the many things the region has to offer. Those of you who love walking or cycling probably know there is no such thing as bad weather, only unsuitable clothing (Alfred Wainwright quote) and there are kms of paths to discover locally. Click here to check out the walking routes we have created or use the maps we supply if you wish to head further afield. And you never know, you might find our local Druid's Stone or meet the huskies from Will To Go pulling a wheeled sled through the countryside. You can even take a husky ride yourself. Just remember to pack suitable clothing for whatever outdoor adventure you take.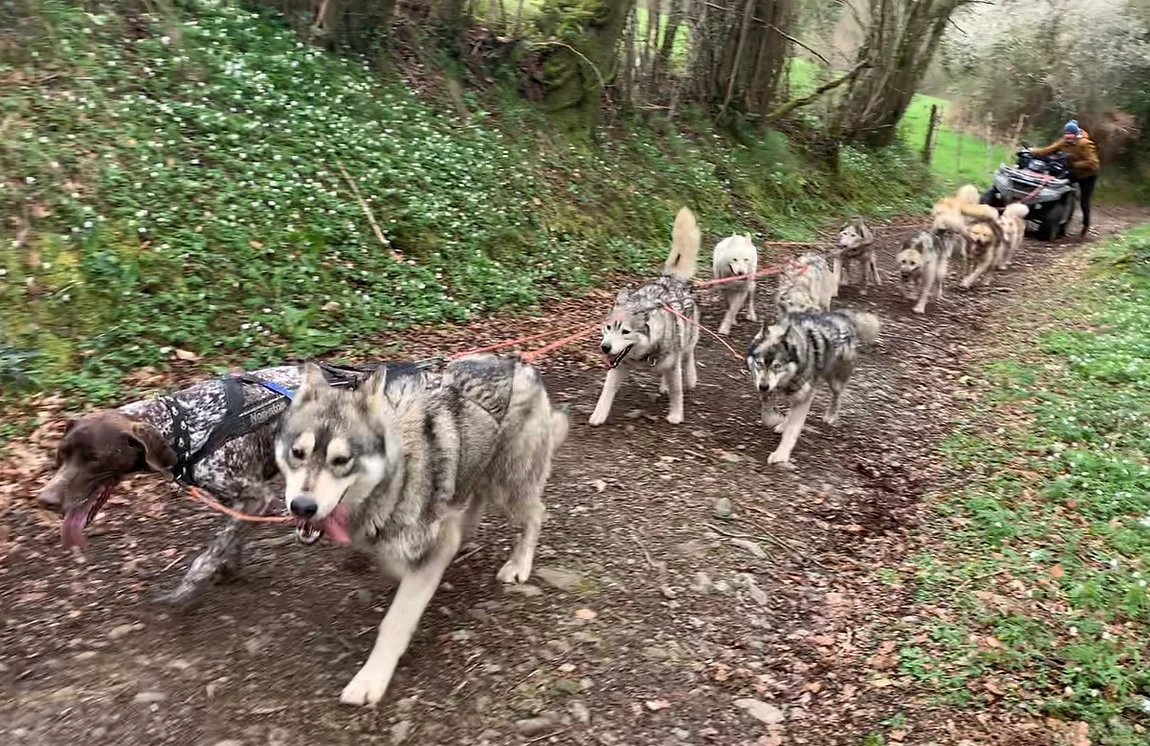 Photo credit - Will to Go

You don't want to go walking or cycling? Fear not as there is still much to see and do in winter. Why not explore Caen, visit the Bayeux Tapestry or take a tour of the numerous D-day Museums, cemeteries and beaches? One January we took a fascinating guided walk at low tide around the rock where Mont Saint Michel stands learning all about its history … and how to get out of quicksand! Mont Saint Michel becomes extra special as darkness falls and you'll be able to enjoy it all the more without the summer crowds.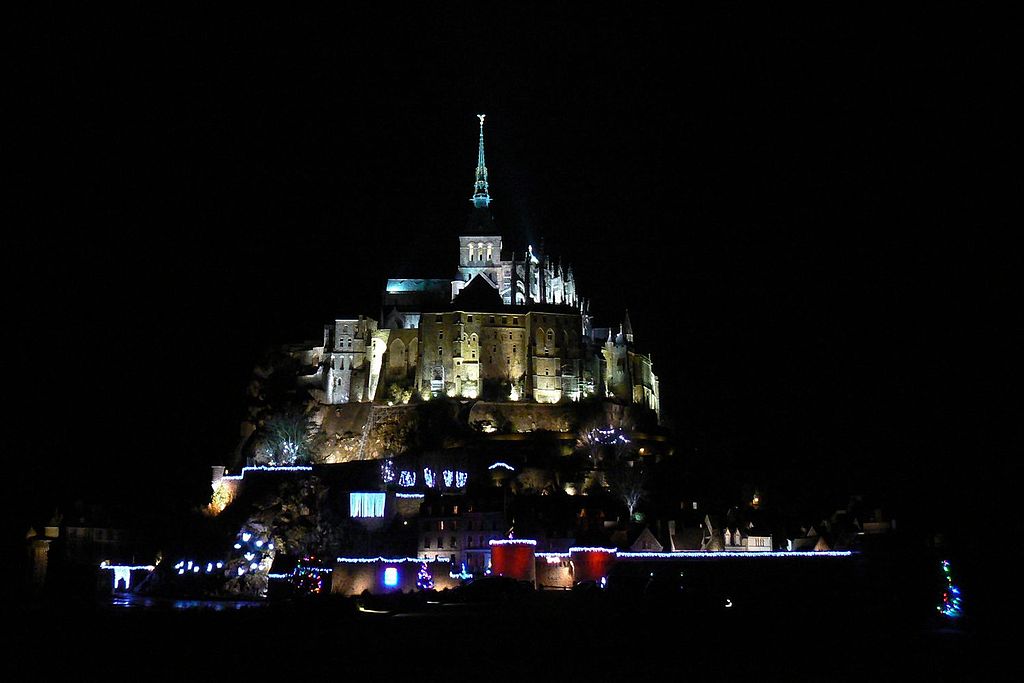 Photo attribution - Annick Bregain, CC BY-SA 4.0 <https://creativecommons.org/licenses/by-sa/4.0>, via Wikimedia Commons


Don't forget you can eat well whilst you are here. You cannot come to Normandy without enjoying some of our foodie treats – would you enjoy a feast on fresh baguette dipped in melted Camembert followed by a tarte normande (apple tart)? Or maybe some crêpes filled with local seafood and a bowl of teurgoule (Normandy rice pudding) for dessert. Don't forget that mulled Normandy cider is always a delicious alternative to mulled wine and so warming on a cold day.

Can we tempt you to visit Normandy in Winter? We'd love to welcome you here and for a short break you can take advantage of our 3 day 2 night special offer.

Who said holidays are just for summer? Hope to see you soon!

Pin me for later!