Special Offers at Eco-Gites of Lenault, Normandy, France
We've been open for 10 Years Competition


Win 50% off your next holiday to Eco-Gites of Lenault.
This year we are celebrating 10 years of the gite being open and we would like to celebrate this event by offering you the chance to win up to 50% off a holiday here.  The competition can be entered into on our Facebook page.  Simply answer 3 questions on any compeittion post there and you could win! 
Full Terms and Conditions of the 10 Year Competition

The competition is run by Rosie HILL, the owner of Eco-Gites of Lenault
You must be over 18 years of age to enter.
You may enter as many times as you like but each entry must have a different answer to at least one question or your duplicate entries will be disregarded.
The winner will be the person who correctly answers the 3 questions on any of the posts promoting this competition.
The winner will be notified by private message.
If the winner does not respond to this private message within 3 days of sending it a new winner will be picked and notified.  If they do not reply within 3 days the prize will be forfeited.
The judge's decision is final.
In the event of a tie-break (more than one person answering all 3 questions correctly or no-one answering all 3 correctly) the winner will be chosen at random from anyone who has also liked/promoted a 10 year competition post.
The winner will be eligible to have 50% off a holiday at Eco-Gites of Lenault up to a maximum amount of €325.
If your holiday costs more than €650 you will get a maximum reduction of €325.
Additional costs incurred for bringing dogs, cleaning and taxe de séjour must still be paid in full.
The competition winner is still eligible for our 10% reduction for couples offer when only 2 people stay in the gite or 20% off travel with Brittany Ferries.  The winner is responsible for asking Eco-Gites of Lenault about these additional offers.
The voucher can only be used towards payment of a holiday booked directly with Eco-Gites of Lenault. It cannot be exchanged for money nor used to pay for travel to or from the gite.
The winner is responsible for arranging travel to and from Eco-Gites of Lenault and arranging travel insurance.
The holiday must be taken between March 21st 2020 and March 21st 2021subject to availability and excluding certain dates.
The voucher cannot be used on any or part of the following dates: Saturday December 19th 2020 to Saturday 2nd January 2021.
Our normal Terms and Conditions apply (link).
No purchase or payment of any kind is necessary to enter this competition.
The opening date for this competition is Thursday 5th March 2020 at 12:00 GMT
The closing date for this competition is Friday 20th March 2020 at 22:00 GMT. Any entries received after that time will not be included.
This Competition is in no way sponsored, endorsed or administered by, or associated with, Facebook. You are providing your information to Eco-Gites of Lenault  and not to Facebook. The information you provide will be used for no other purpose than to choose a winner to this competition.  Any questions, comments or complaints with regard to this competition should be directed to Eco-Gites of Lenault, not Facebook.
Couples Offer
If just two people stay in the gite (and you can bring a cot sleeping infant, up to 12 months old, for free) we will reduce the rental price by 10%. 
> This offer is not available via our advert on Brittany Ferries which would entitle you to a 20% ferry discount voucher (see below).  A few dates are excluded including Christmas and New Year.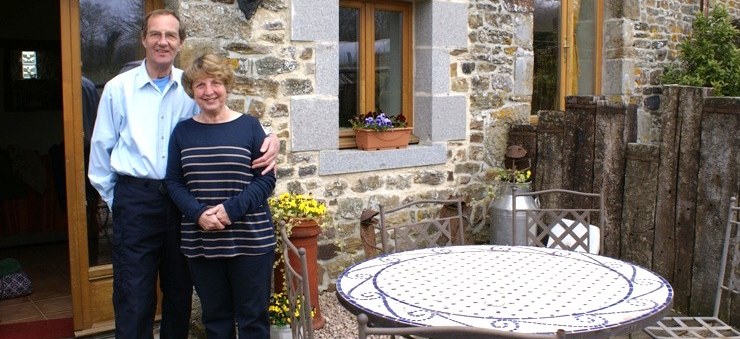 To confirm exact prices and to make a booking please contact us here.
Discount with Brittany Ferries

We have a code that gives you a discount off the price of your ferry crossing with Brittany Ferries (Holiday France Direct).   If you book a holiday via our advert on their website you will get a discount code worth 20% off.  You will find our advert on here on Holiday France Direct.

If you are NOT using Brittany Ferries then please do book direct as we pay a commission on each booking made through their site but the price is the same for you, whichever way you book.  Thank you!

Brittany Ferries Terms and Conditions apply.