365: Shopping in Normandy
Week 16 of 365 things to se and do in Normandy and we're off shopping. Normandy has plenty of options if you have money burning a hole in your pocket, whatever you are looking for.  Copper cookware, fine tableware, independent shops, large chains, Normandy's own brand and plenty of second hand options - they are all here for those who love shopping.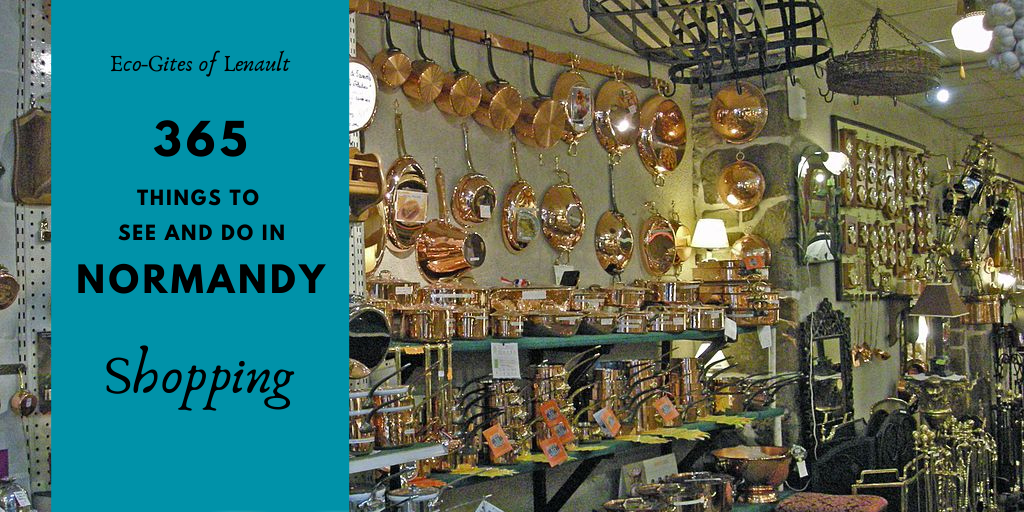 7 Normandy Shopping Ideas

1. Villedieu-les-Poêles - copperwear

The town of Villedieu-les-Poêles was granted to the Knights Hospitallers by Henry I and it is likely that they brought coppersmithing technology back with them from the Middle East.  Copper is still made in the town today and anyone who love quality cookware will find plenty of choice to buy here.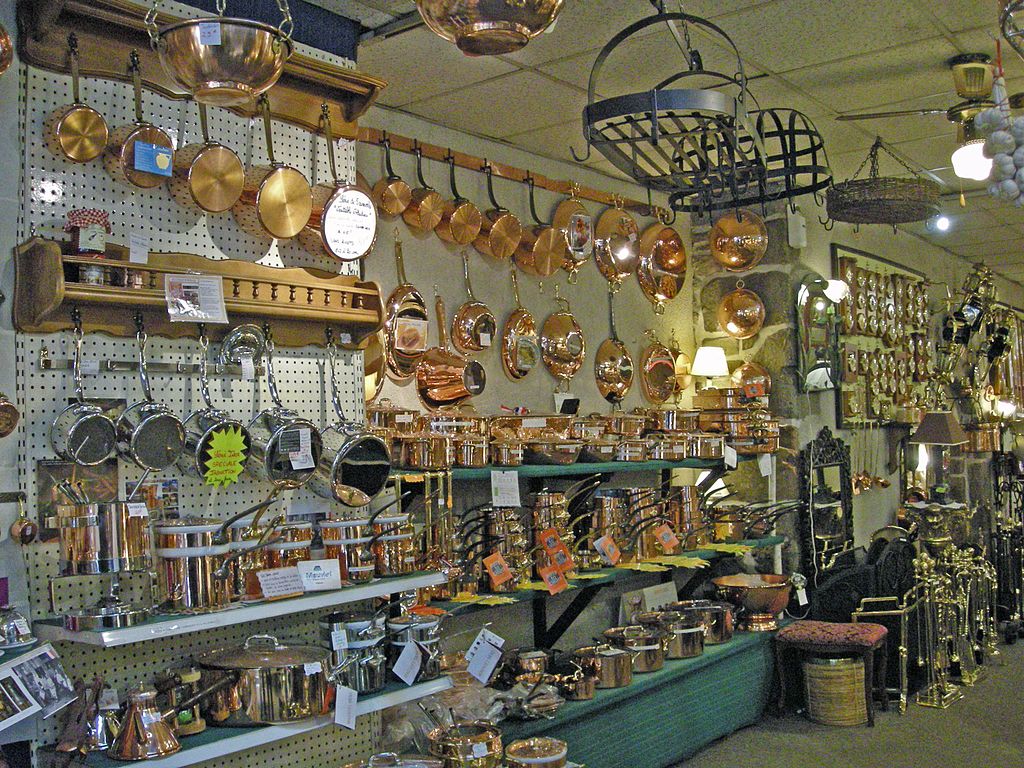 2. Guy Degrenne

Guy Degrenne is known throughout France for superior tableware (crockery and cutlery) and one of their factories is in Vire, just half an hour from the gite.  Here you can visit the factory shop and there is also a specialist Guy Degrenne shop in Caen.
3. Heula

For something specifically Norman look no further than Heula. This brand is instantly recognisable as they use their characteristic cartoon figures on a wide range of goods, poking fun at all that Normandy is known for ... including our supposed constant rain, the large number of cows that live here and the ongoing battle between Brittany and Normandy and the ownership of Mont Saint Michel (spoiler alert - it's in Normandy!).  You will find their products in many tourist shops, supermarkets, visitor attractions as well as having their own shop in Caen.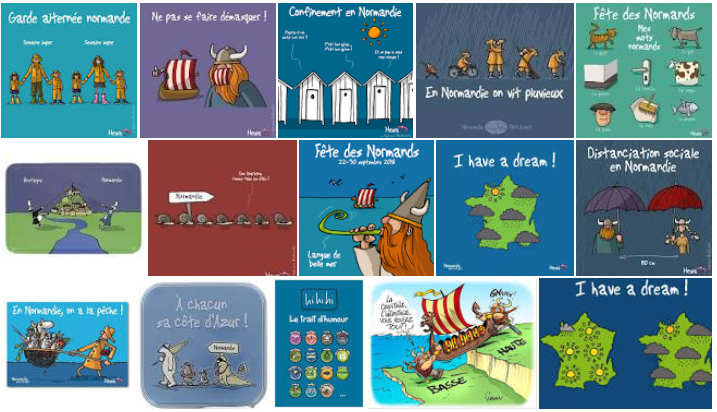 4. Caen city centre

If you are heading up to Caen to visit either the Guy Degrenne shop or Heula than I recommend you make a day of it.  Caen's narrow streets offer a great range of shops with a large number of independent shops and boutiques.  From someone who dislikes shopping I always enjoy a shopping trip to Caen!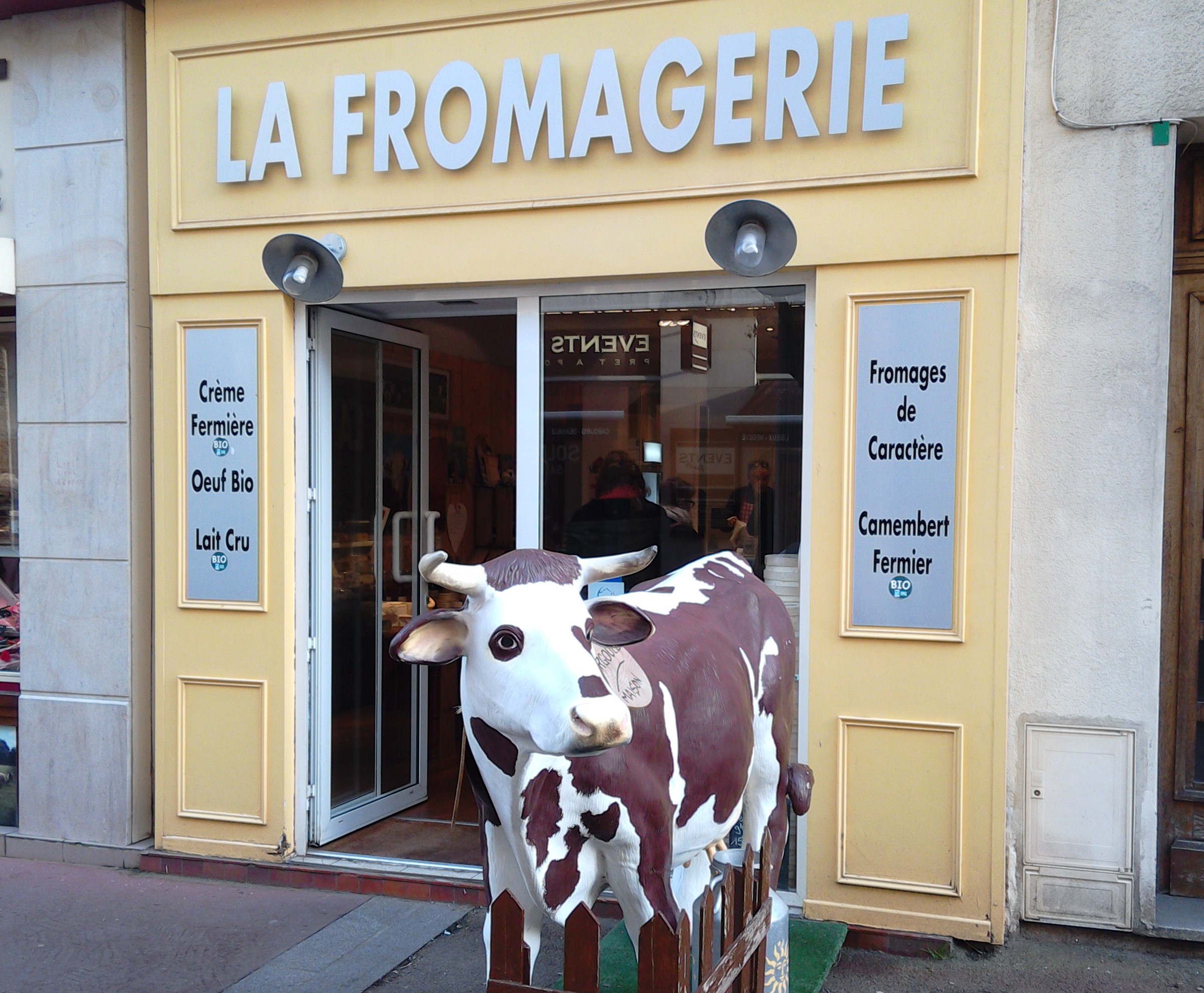 5. Mondeville

If you prefer out of town shopping then Mondeville on the outskirts of Caen will suit you. Here you will find lots of the major French high street brands including one of the biggest Decathlon stores I have ever been in.  If you like cooking we also suggest you head down rue Pierre Mendès (as though you were heading back into Caen city centre from Mondeville) and stop off at Grand Frais. Here you will find a brilliant selection of fruit and veg including many exotic varieties not generally available in most supermarkets.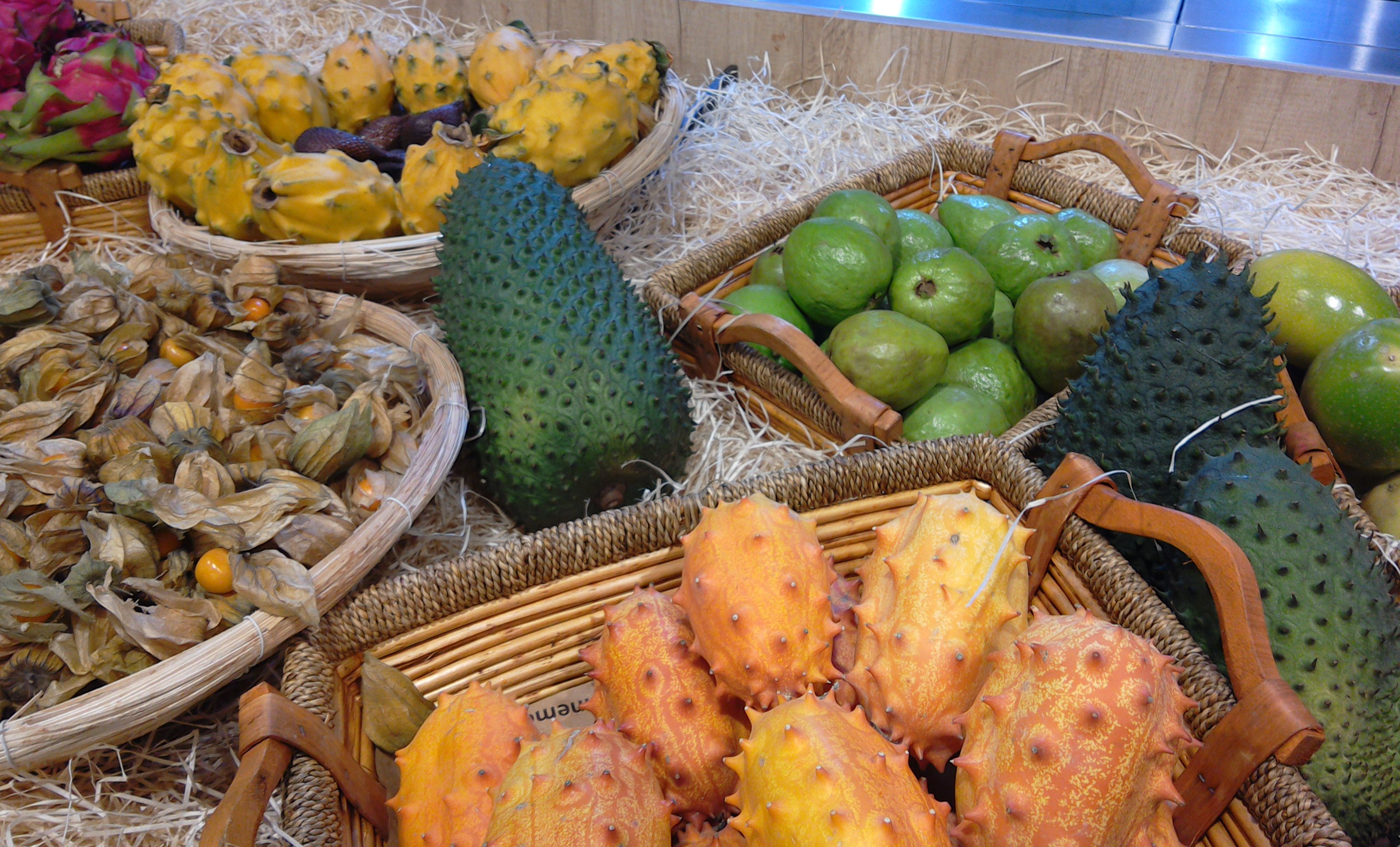 6. Brocantes

If you are after second hand rather than new then Normandy has a large number of brocantes (second hand shops) where you can pick up pretty much anything pre-used and including some lovely antiques.  There are brocantes in all the local towns and several items in the gite came from the one at Aunay-sur-Odon.
7. Vide Greniers

Normandy, like much of France, doesn't have many charity or thrift shops but it does have a lot of Vide Greniers. Literally this means Empty Lofts and they are what we call boot fairs in the UK or yard/garage sales elsewhere.  From spring through to autumn almost every village and town throughout Normandy will have at least one and you'll be amazed what you can pick up at them. Everything from WW11 memorabilia to garden produce, clothes, toys, furniture, tools, antiques etc etc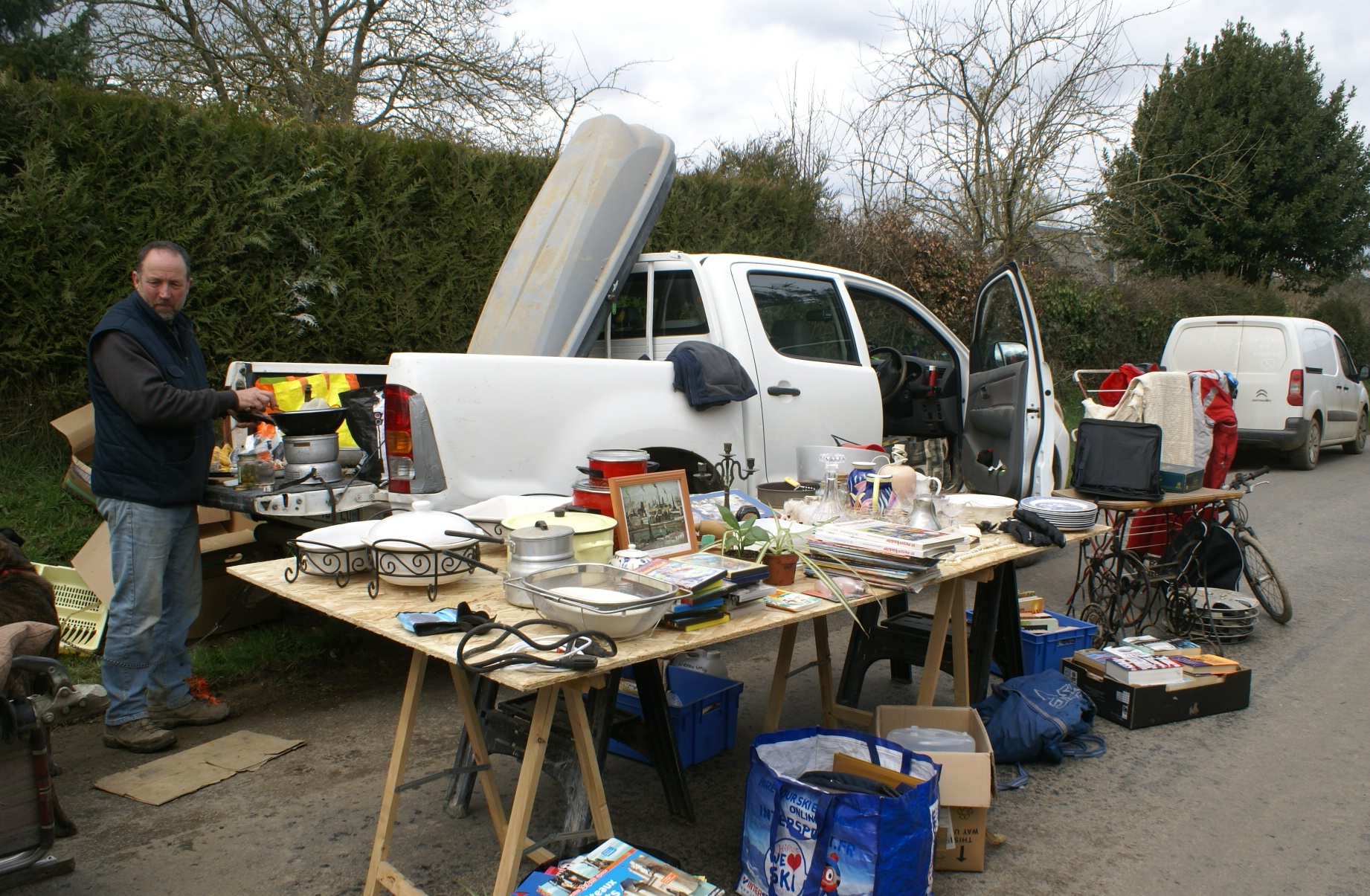 Finally don't forget that Normandy markets are wonderful for a wide range of goods and if you like a bargain there are 2 sale periods every year where shops sell items reduced, often with up to 70% off.  These take place in January and in the summer months, usually in July and August in Normandy.

So what will you be shopping for in Normandy?


You might also like these blogs:
Where to buy second hand in Normandy