365: Normandy Markets - Les Marchés de Normandie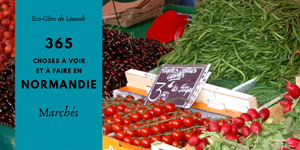 Week 8 of 365 things to see and do in Normandy is all about markets.  Every town and many villages will have a weekly market selling everything from chainsaws to cheese, live poultry to clothes, books to boots and shoes!  What will you buy there?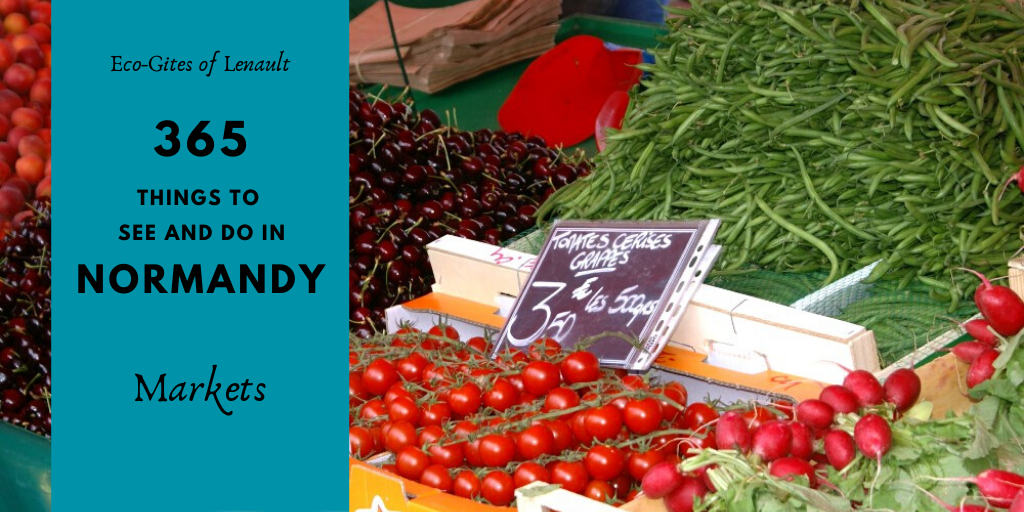 Normandy Markets - Les Marchés de Normandie
I'll start with the markets closest to Eco-Gites of Lenault: Les marchés le plus proches d'Eco-Gîtes de Lénault

1. Condé-sur-Noireau: Thursday / jeudi
2. Vire: Friday / vendredi
3. Aunay-sur-Odon: Saturday / samedi
Each is open from 9am to 12 noon and as and with many markets they take place in the streets so expect some road closures.  Arriving early will ensure you get the pick of the produce but arriving late gives you the best chance for some end of day bargains.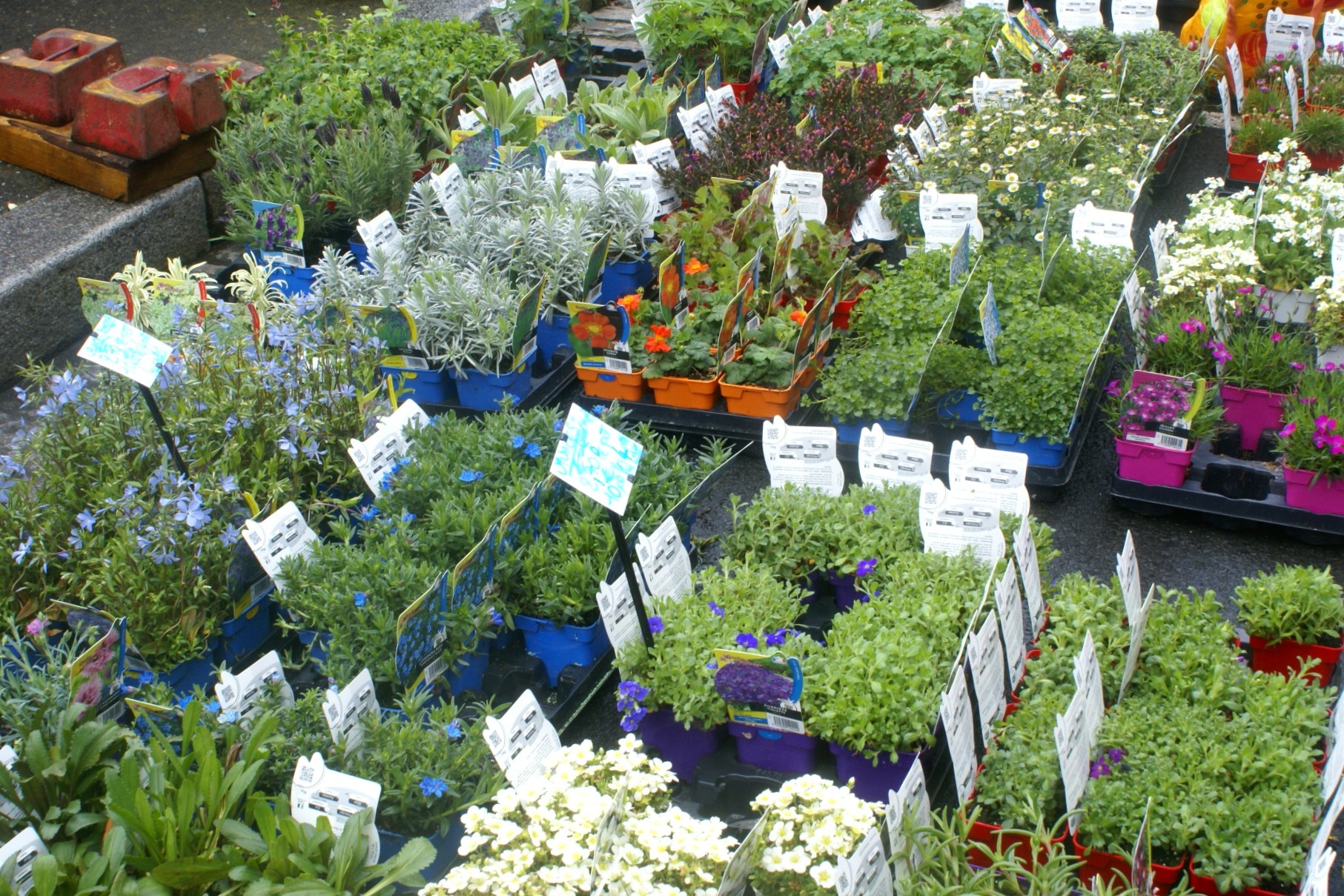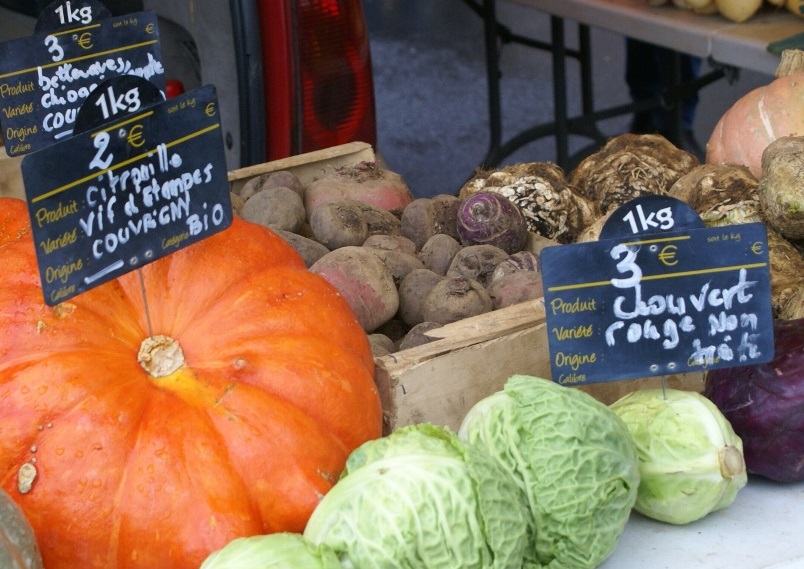 4. Night markets
Whilst normal markets are almost always in the morning and take place all year, in the summer months Normandy hosts a number of night markets, mostly in coastal towns.  Generally they start between 4 and 6pm and finish between 10pm and midnight and are a great way to discover local foods and crafts in a pleasant evening atmosphere.  The closest night market to the gite is at Ouistreham in July and August.
5. Fish markets
Most weekly markets will have a fish stall but for the freshest fish you need to head to the coastal fishing towns and villages. Here you will have daily markets where fisherman sell their catch as soon as they arrive back on land. At the pretty town of Port-en-Bessin fish and scallops can be bought from the quayside every Tuesday to Sunday from 8.30-12.30. 
6. Christmas markets
Many towns have a one off Christmas market at some time in November or more likely December but others such as Caen, Rouen, Le Havre and Honfleur run them throughout December.  Grab yourselves a hot mulled wine and pick up some typically French or Normandy gifts.  Father Christmas generaly makes an appearance as well armed with a large basket of sweets for children.
7. Takeaway foods
Markets are one of the best places to find quality takeaway food - most markets will have at least one stall selling something like crepes, paella, couscous, choucroute, rotisserie chickens or sausage in a baguette. It will all probably be a much better quality than your average well known burger!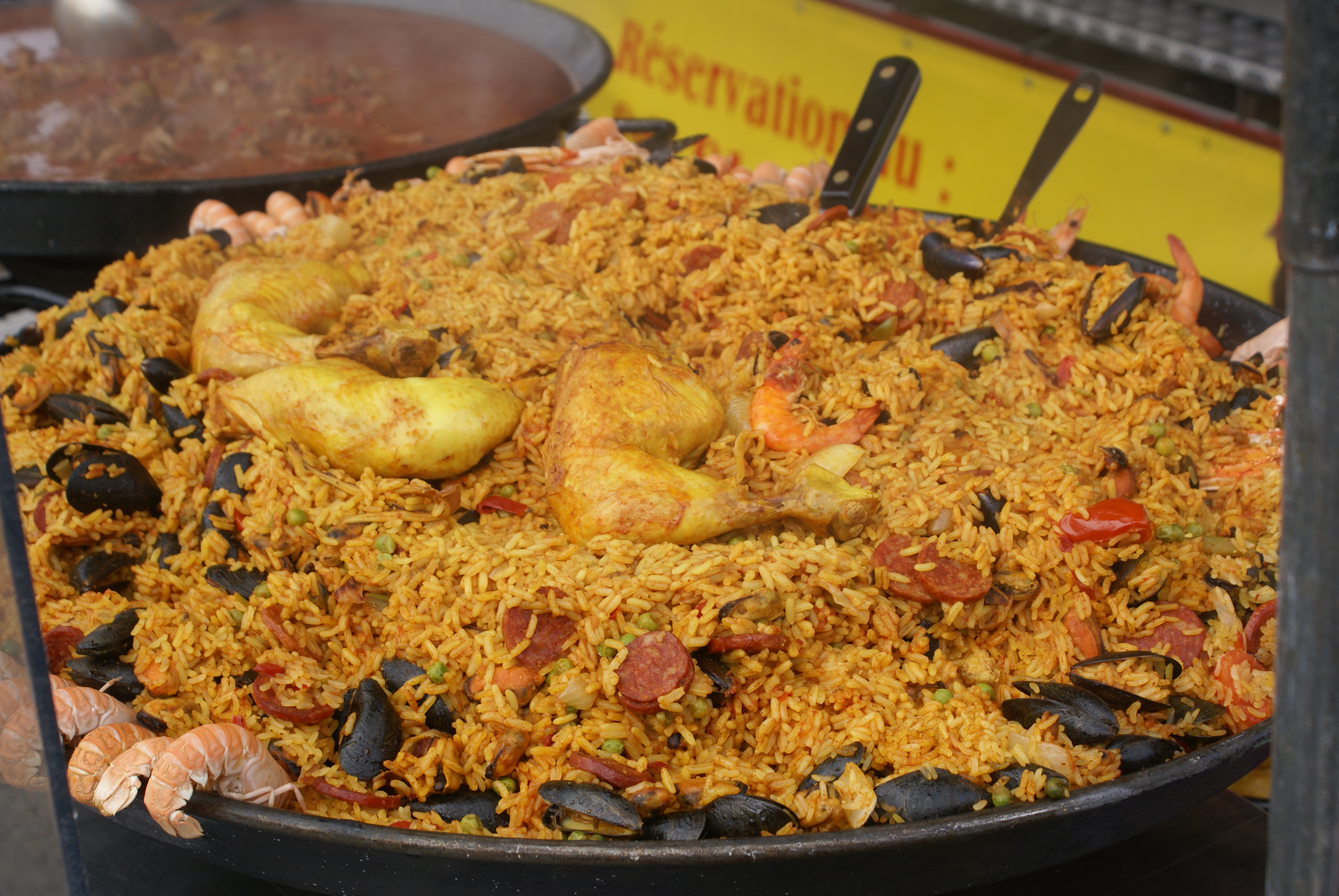 Shopping at a market is a very different experience to a supermarket and with plenty of stalls to choose from, vendors are keen to show you the quality of what they are selling.  Unlike at UK markets they don't call out their prices but will happily talk to each and every customer about their produce and may offer samples for you to try.   For items like melons they will often ask when you want to eat them. They aren't being nosy but simply want to pick one at the best ripeness - fully ripe (mûr) if you plan to eat it that day (aujourd'hui) and less ripe if you want it tomorrow (demain) or perhaps later in the week or at weekend.
Remember to take a bag with you as you are guaranteed to buy plenty and it is not a problem to hand over your own resuable or second hand produce bags.  Most stalls won't take credit cards so be prepared to pay by cash or cheque if you have a French bank account. 
If you are looking for presticide-free produce you will usually find stalls selling local organic produce.  Look for the signs - Agriculture Biologique, Bio or AB.
A final note on produce prices - most fresh items are either sold by the kilo or by la pièce ie a set price per unit item.  So you might find cherries are sold by the kilo but cauliflowers and cucumbers are a unit price.  But be aware - you might think you are getting a bargain but sometimes produce is sold by the livre. In this case livre does not mean book but refers to the imperial weight of a pound ie 450g, usually rounded up to 500g.  You might see also 3 livres for so many euros.  So do check the prices before you think you are being sold short!
What do you most love about markets? And are you like me and always come home with more than you had planned?
You can pin these for later!
You might also like these posts:
https://www.eco-gites.eu/blog/post/where-to-buy-second-hand-in-france
https://www.eco-gites.eu/blog/post/normandy-cheeses