Within 10 kms of Eco-Gites of Lenault you will find ...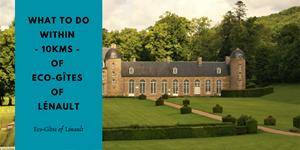 ... a lot more than you might expect.
We pride ourselves in promoting how quiet a rural location we are in. You only have us and our animals as immediate neighbours and the gite is surrounded by stunning Normandy countryside. However that does not mean we are so far out in the sticks that there is nothing to do locally. The nearest town of Vassy is 11 kms away with Condé-sur-Noireau 13kms away but even closer, within 10kms (6 miles), are all of the following:
Will To Go Shop and Park (Husky attraction)

Huskies may not be synonymous with Normandy, after all we are not famed for our snow or mountains, but right here in Lénault we have Will to Go Park where the owner, Flavien, who is a qualified musher will take you on a ride around the local countryside in a wheeled "sled" pulled by his pack of huskies.

The Park also holds various events, has a shop with kit for sports such as cani-cross and a dog grooming salon. And for something really unusual you can take you and your dog on an obstacle course in the woods complete with all manner of obstructions to negotiate!

Distance - 0.75km on foot or 2.7km by road


Image credit - Flavien Delêtre
La Cour Anteol Centre de tourisme Équestre - Riding Stables

La Cour Anteol is our local riding school offering lessons and rides around the local countryside. If you are a horse owner and want a rising holiday you can stay here at the gite and your horse(s) can stay at the stables (either atabled or outside in their fields).

Distance - 5km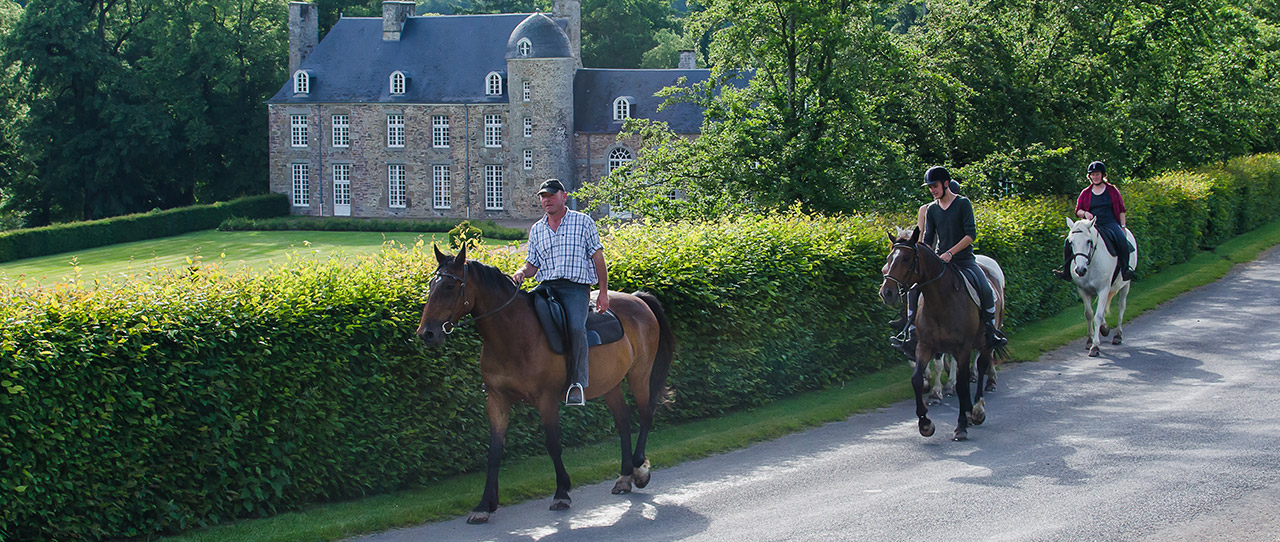 Image credit La Cour Anteol
Organic Open Farm - Fermes des Escures
If you want to see even more animals than we have here at Eco-Gîtes of Lénault then we suggest you head to the organic farm at St Jean le Blanc. There you'll find a wide range of farm animals as well as a shop selling organic foods from the farm including their own cider (which is delicious). The farm also runs various events throughout the year.

Distance - 7.7km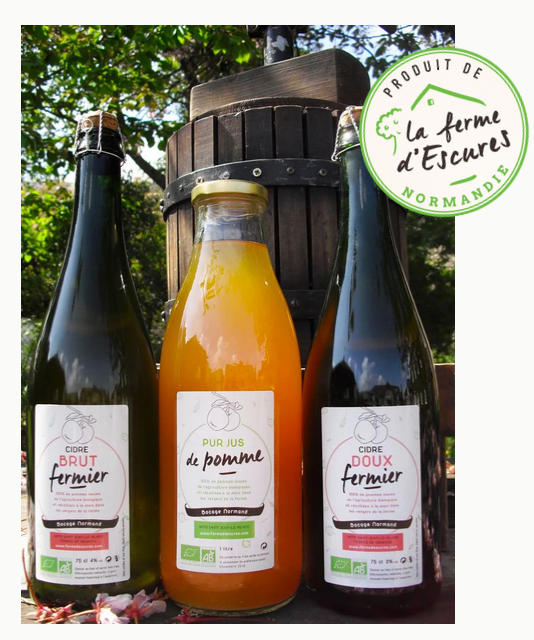 Image Credit Ferme des Escures
Abbaye Sainte Etienne at Le Plessis Grimoult
We only discovered this ruined abbey a couple of years ago and it made for a very interesting visit especially as it has the remains of what is believed to be the only example of a very early fortified walled garden in France.
Distance - 7km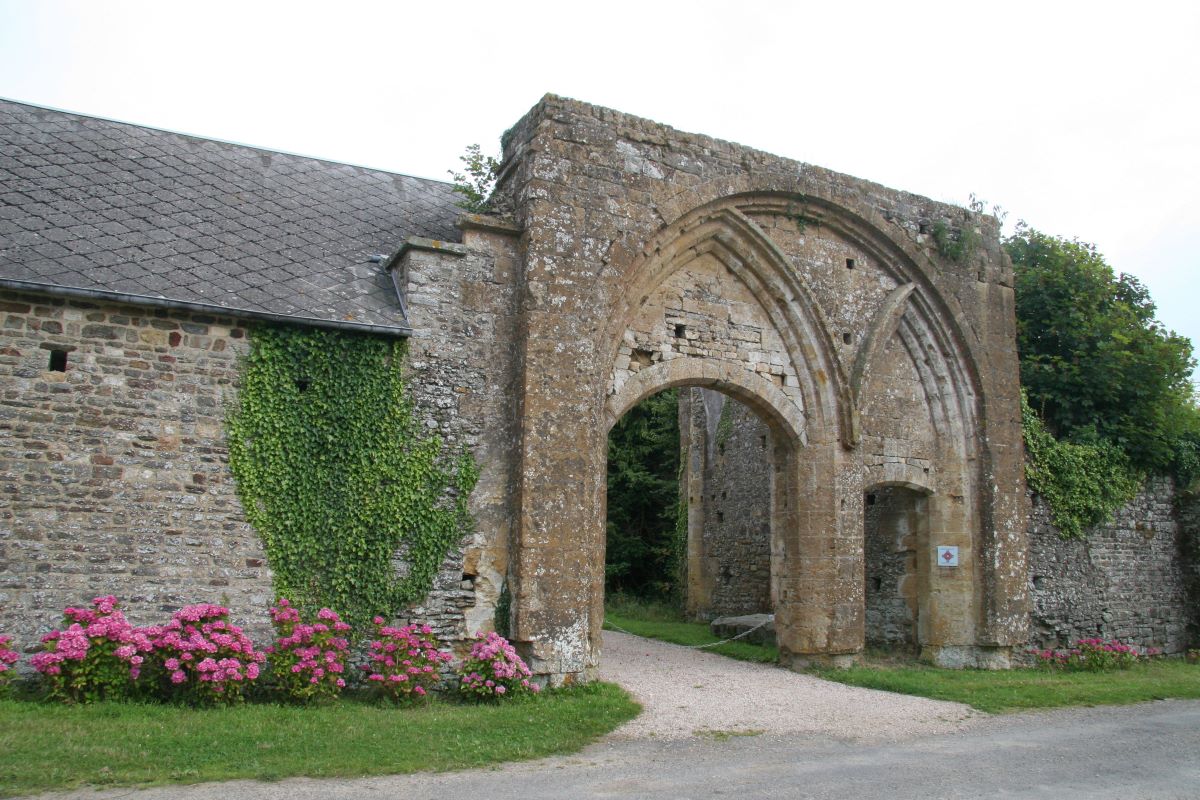 Image credit Pays de Vire Toursism
Château de Pontécoulant
Most definitely not a ruin, our local château (stately home) is nestled in the Druance valley where you can take guided visits and enjoy the gardens and grounds.

Distance - 4.7km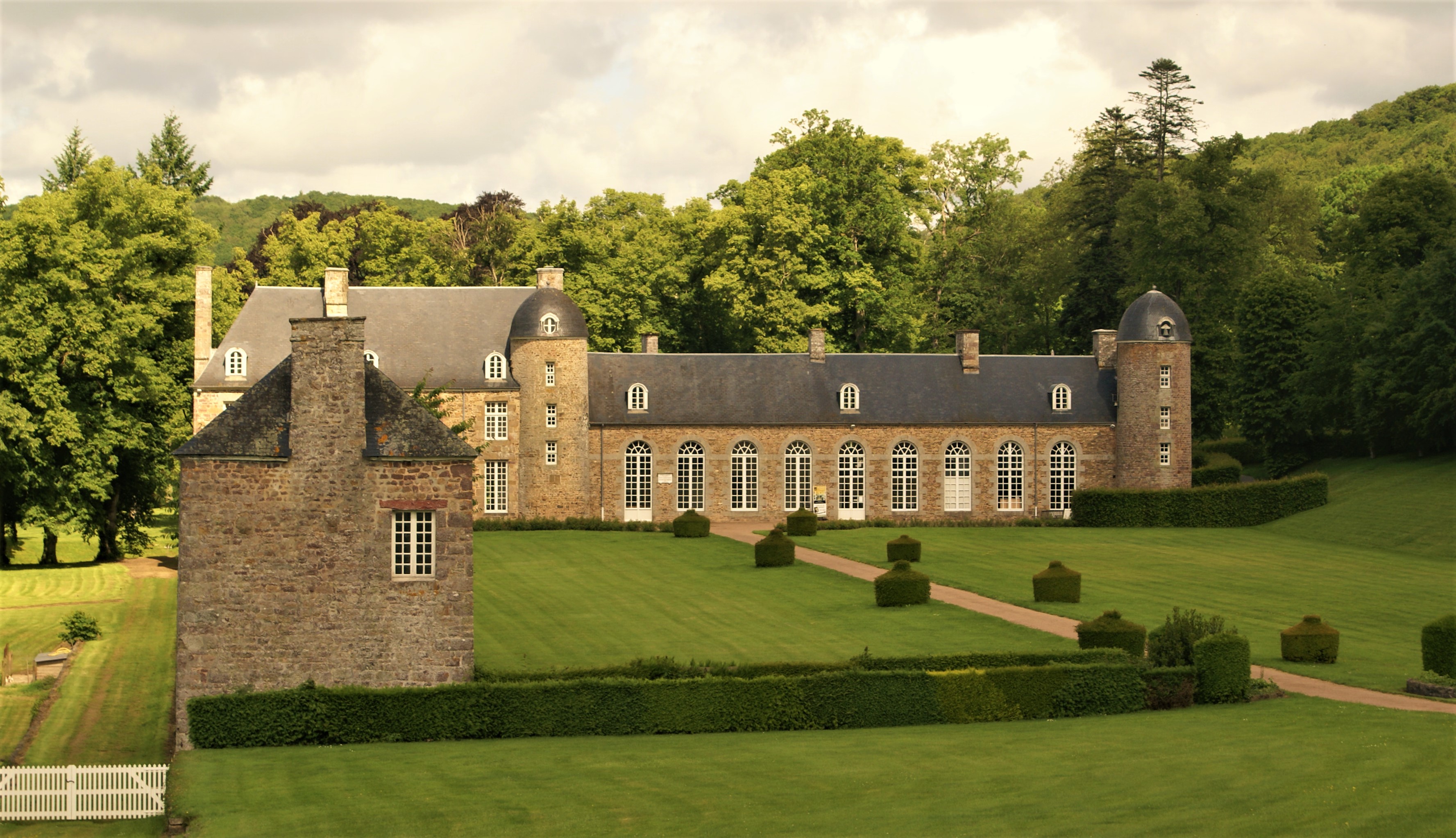 Various War Memorials
For visitors interested in WWII there are several war memorials close to the gite with details here in this post. The nearest is at Lenault (pictures below) with others at Mont Pinçon (9kms) and between Le Plessis Grimoult and Roucamps (8kms).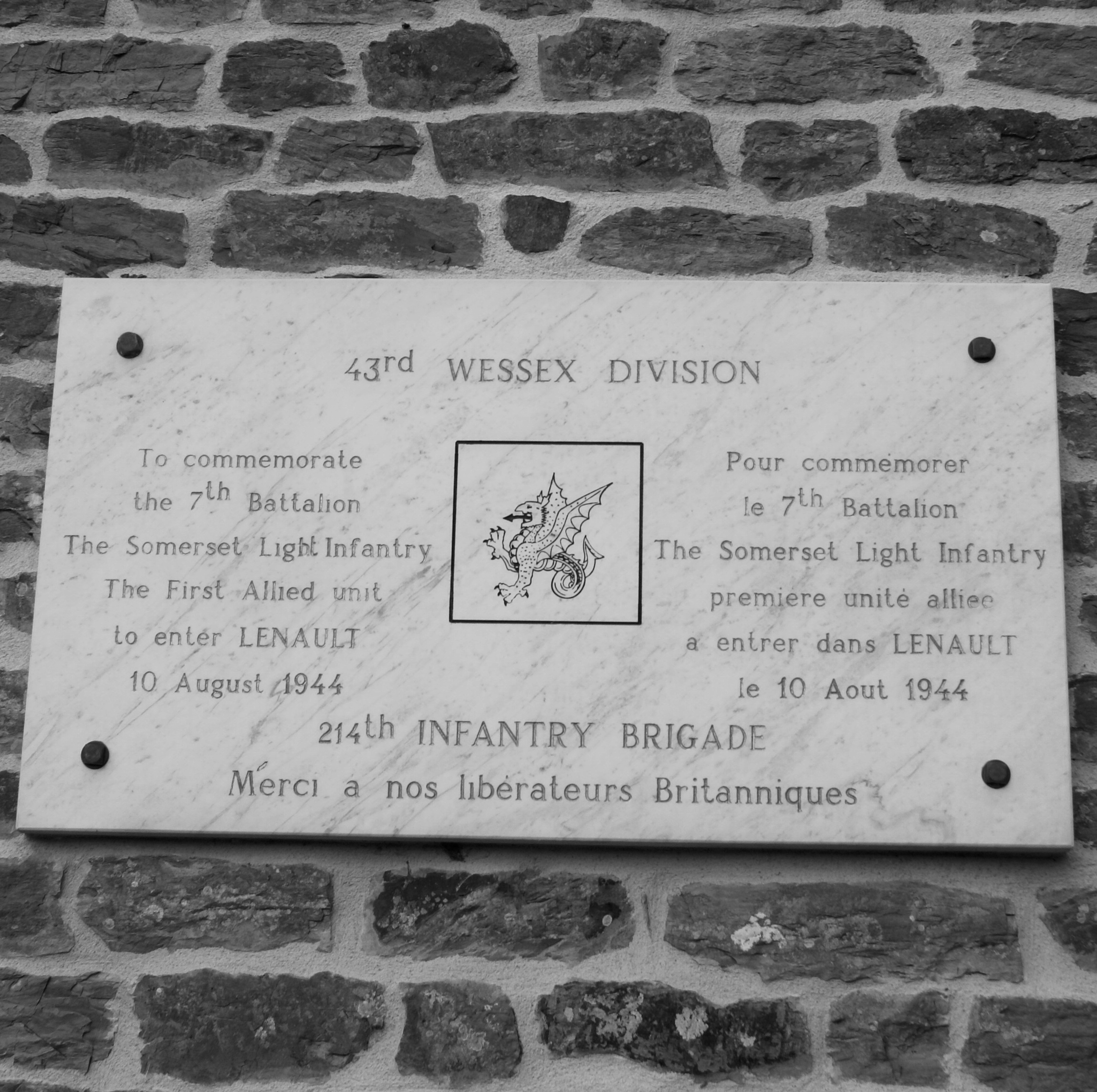 Soubock Concert Venue
Yes - you can go to a concert less than 10kms away from the gite. We saw a Rolling Stones tribute band there and they have a wide range of artists play at this venue.

Distance - 9kms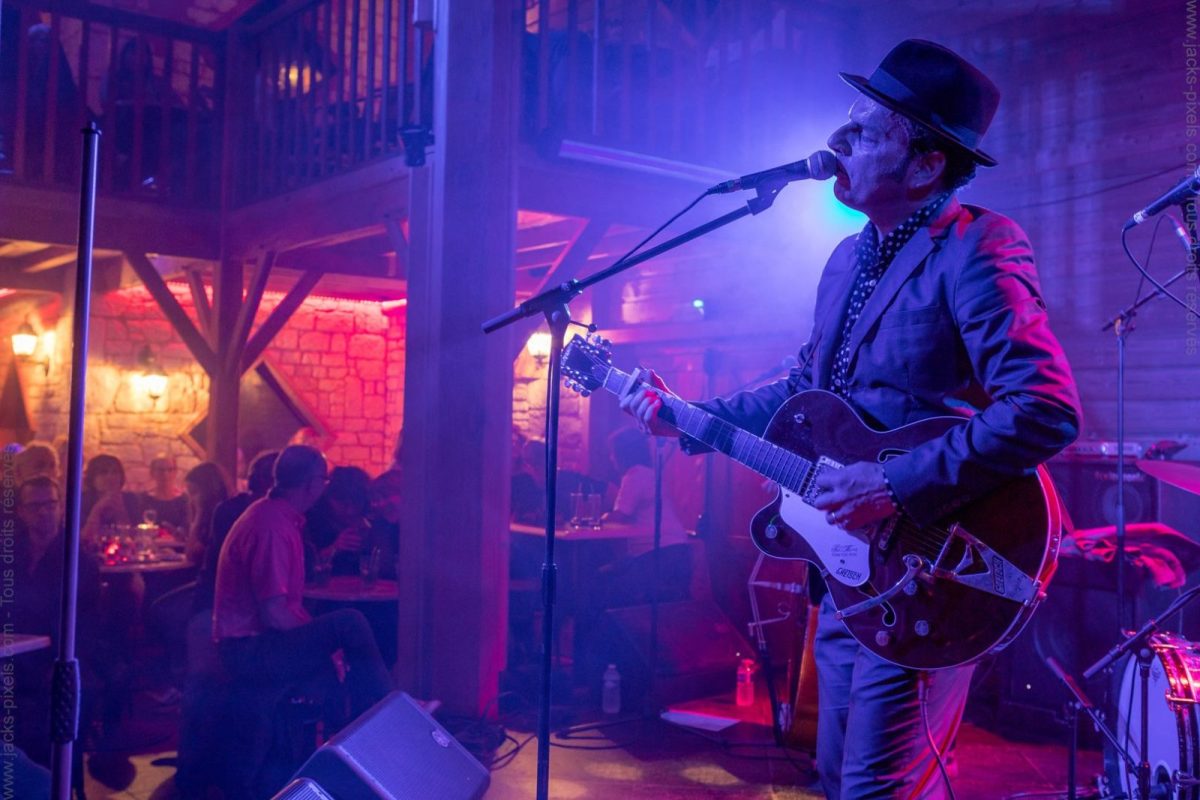 Image credit Normandie Tourisme
Footpaths and countryside galore

Footpath GR221 starts right at our back gate and leads you a network of paths that wind through our wonderful Normandy countryside. On foot you will be able to discover delightful churches, roadside crosses, small chapels and much more besides. To help you enjoy these paths without (hopefully) getting lost we have written a series of circular walks that all start and finish at the gite. They range in length from 0.7kms to 11.1kms and can be combined for even longer hikes.

Distance - As far as you want to go.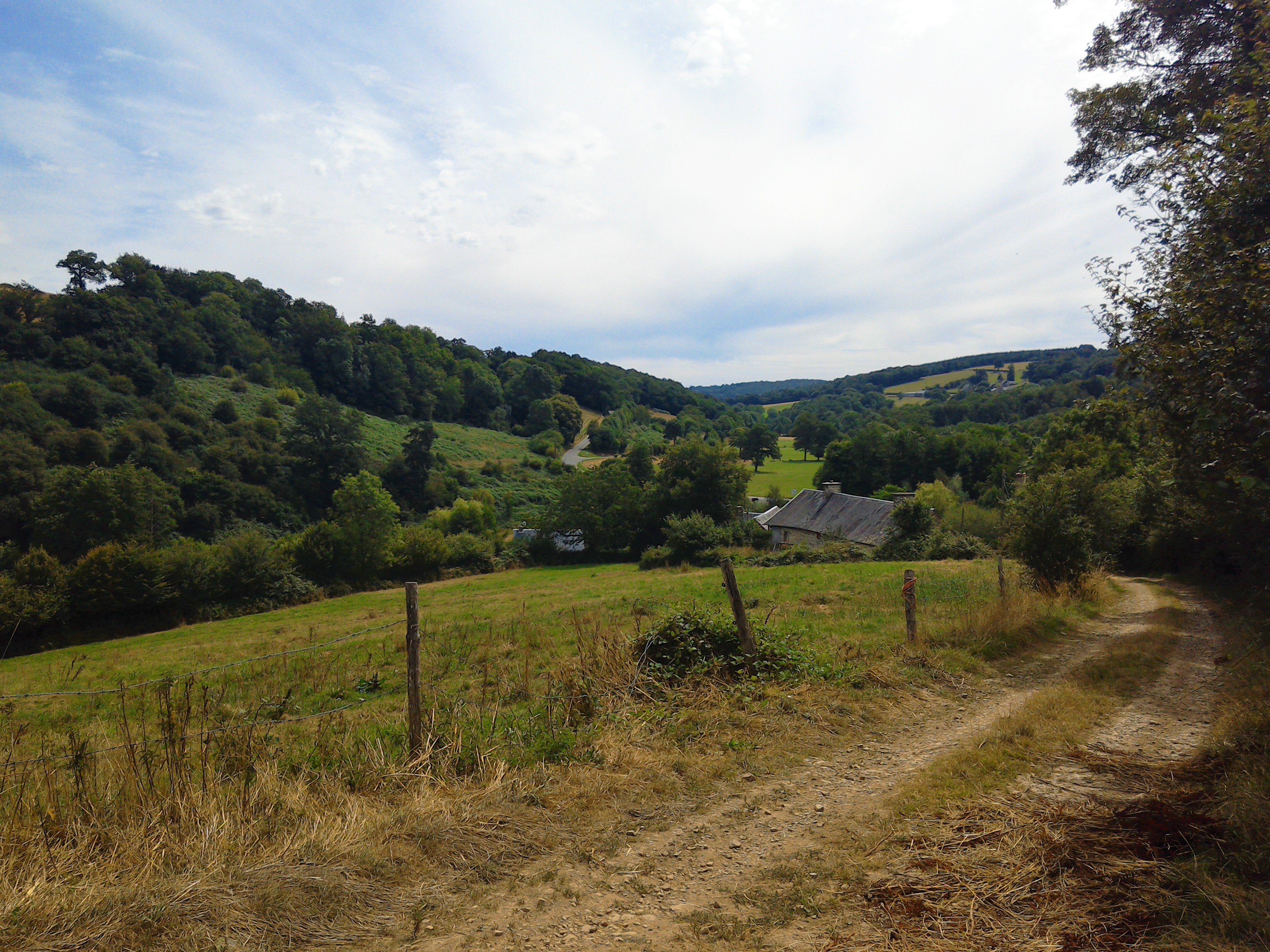 Eco-Gites of Lénault might be in a quiet rural location but there are still plenty of interesting places, all very close to us. Have you any favourite locations you have visited near to the gite?