September Events in Normandy #3 - The Game of Thrones Tapestry comes to Bayeux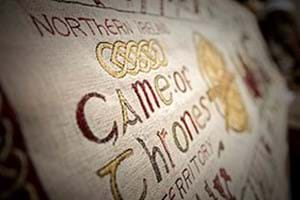 OK - I have a confession to make ... I've never watched Game of Thrones.  Am I the only person to not really know what it's all about?  However, I know what a fiendishly popular a TV programme it has been and thought GoT fans might be interested to know that the Game of Thrones Tapestry, the slightly less well know cousin of the Bayeux Tapestry, will be exhibited in Normandy this Autumn!

Created by Tourism Ireland this magnificent 80 meter long artwork will be resident in Bayeux from September 13th to 31st December 2019 in the Hôtel du Doyen near the cathedral.  Entry to view it will be free.  I'll let the video give you more details:






Photo attribution - Kal242382 [CC BY-SA 4.0], via Wikimedia Commons

Having just watched the above video I certainly think I will be heading to see this Tapestry later this year - it is a stunning piece of artwork whether I know the stories of Game of Thrones or not.

Are you a Game of Thrones fan?  Maybe you could explain to me what is going on in the Tapestry!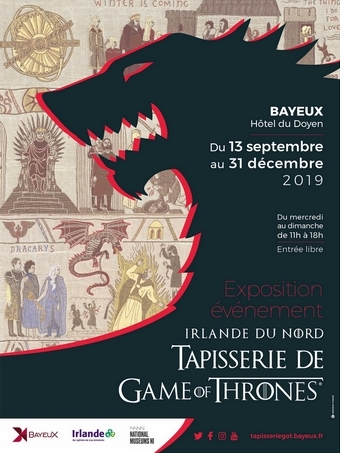 You might also like: Bayeux, Beyond the Tapestry