Pizzas and Pâtisseries
As you know we are a bit out in the sticks here at Eco-Gites of Lenault but if you fancy a pizza you now won't have to go too far to get a decent one.  In Lenault, an enterprising lady has opened a small pizzeria after restoring the pizza/bread oven in her garden.  It is only open from April to November every other weekend on Saturday evening and Sunday lunchtime.  But we can highly recommend it and the setting is lovely.  You can either eat in the oak panelled dining room of the manor house where you will find some wonderful of French furniture or in fine weather you can eat outside on the terrace.  And for those of you with a taste for our local spirit she sells glasses of Calvados, one from 1937 and one from 1968.  The pizzeria goes by the name of La Table des 2 Ifs (The table of the 2 yew trees) and you will walk past the 2 magnificent yew trees as you go up the front drive.   It is well worth visiting her Facebook page for more details and pictures as well as opening times.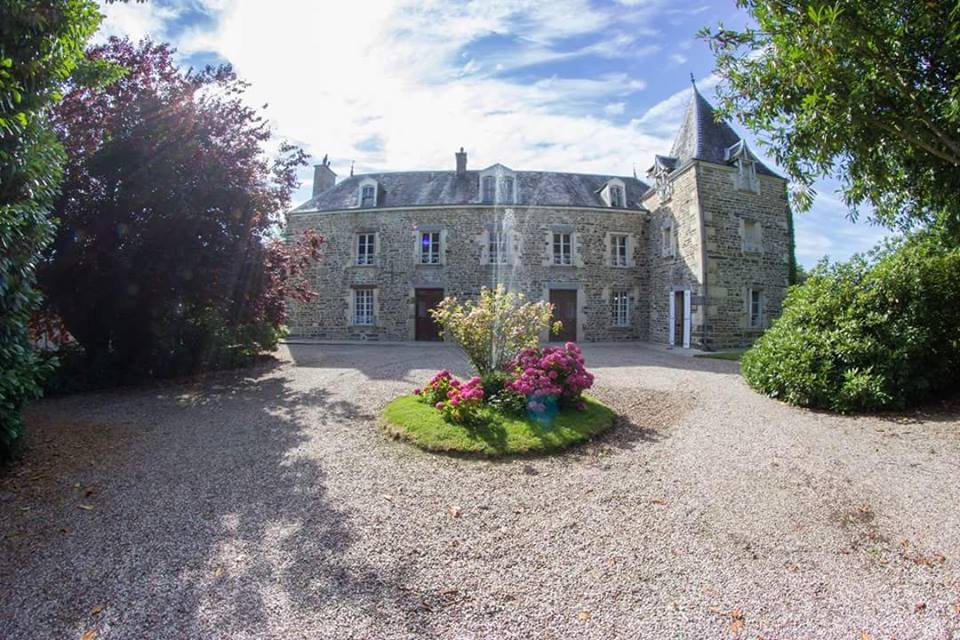 If, however, you fancy a takeaway rather than a sit down meal we can recommend 2 options.
Every Tuesday evening there is a pizza van in St Pierre La Vieille (the next village to us and about 5kms away) with the slightly unfortunate name of Pizz'Wagon.  They cook a wide range of pizzas with generous toppings and you can choose between Emmental or Mozzarella for your cheese topping.  I'll put a menu leaflet in the gite or you can visit their Facebook page here. 

We have also recently tried the pizzas at Family Pizza in Aunay sur Odon and they were lovely.  You will enjoy these especially if you prefer a thinner base. Again, I'll put a menu in the gite.
And for those of you with a sweet tooth and/or who love a fresh baguette and French bread, the bakery in St Pierre La Vieille, Aux Delices de Saint Pierre, is FABULOUS.  I cannot recommend them highly enough.  Their pain Nordique (a very dark bread) is to die for but you need to get there early if you want some as they sell so fast.  They are open from 7am to 6pm every day except Monday and only up to 1pm on a Sunday. Oh and on a Sunday expect to queue!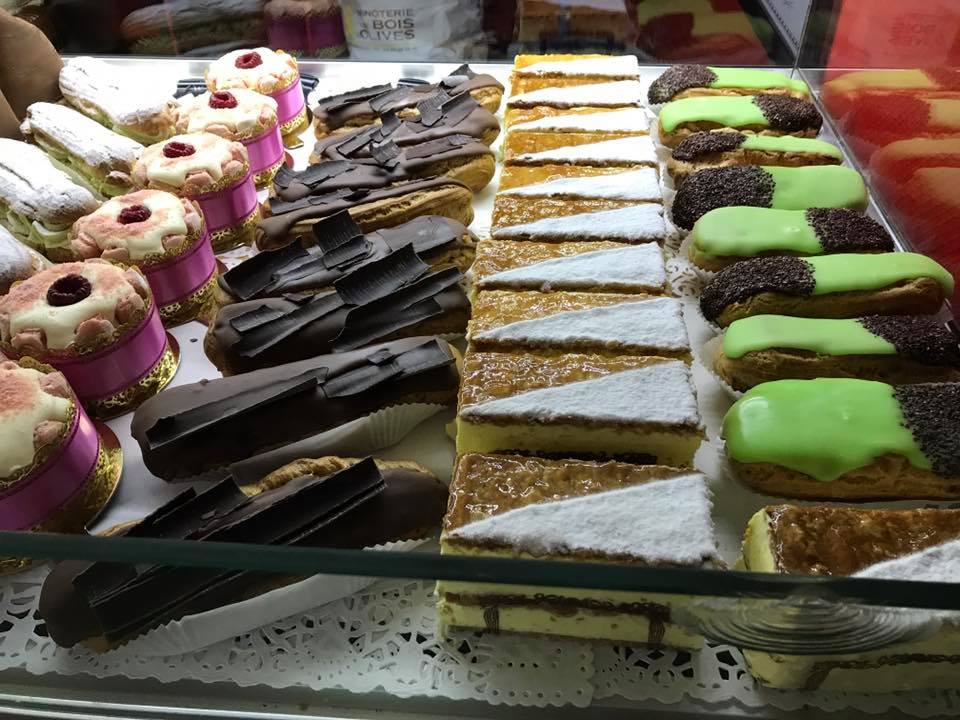 I love a Paris Brest or a rhubarb tarte where-as other favourites chez nous are salambos (the green ones above) and éclairs au café.  Have you got a favourite pâtisserie you enjoy when you visit France?