My favourite Normandy route

It might seem strange to write about somewhere I drive but the route I take along this small, unassuming road from the gite to Condé-sur-Noireau via Pontécoulant in the valley of the River Druance never ceases to amaze me with both its beauty and the wildlife I see along it.  Here's a flavour of what I saw yesterday and a taste of what you might see in other seasons.
Autumn colour
Even in late autumn, the colours are still beautiful with the warm hues of oak trees now taking centre stage.



Le Chateau de Pontécoulant


Our nearest châteaux is in fact a small stately home and open for guided tours from April to early November.  It makes a convenient base, too, for walks through the valley.


The Châteaux de Pontécoulant includes a large dovecote (colombier).  In the past, doves (colombes) were only eaten by the very rich who bred and kept them in large dovecotes. The larger the dovecote (or the more you had) the richer and more important you were.  I can't find out how many this dovecote would house but it seems pretty large to me.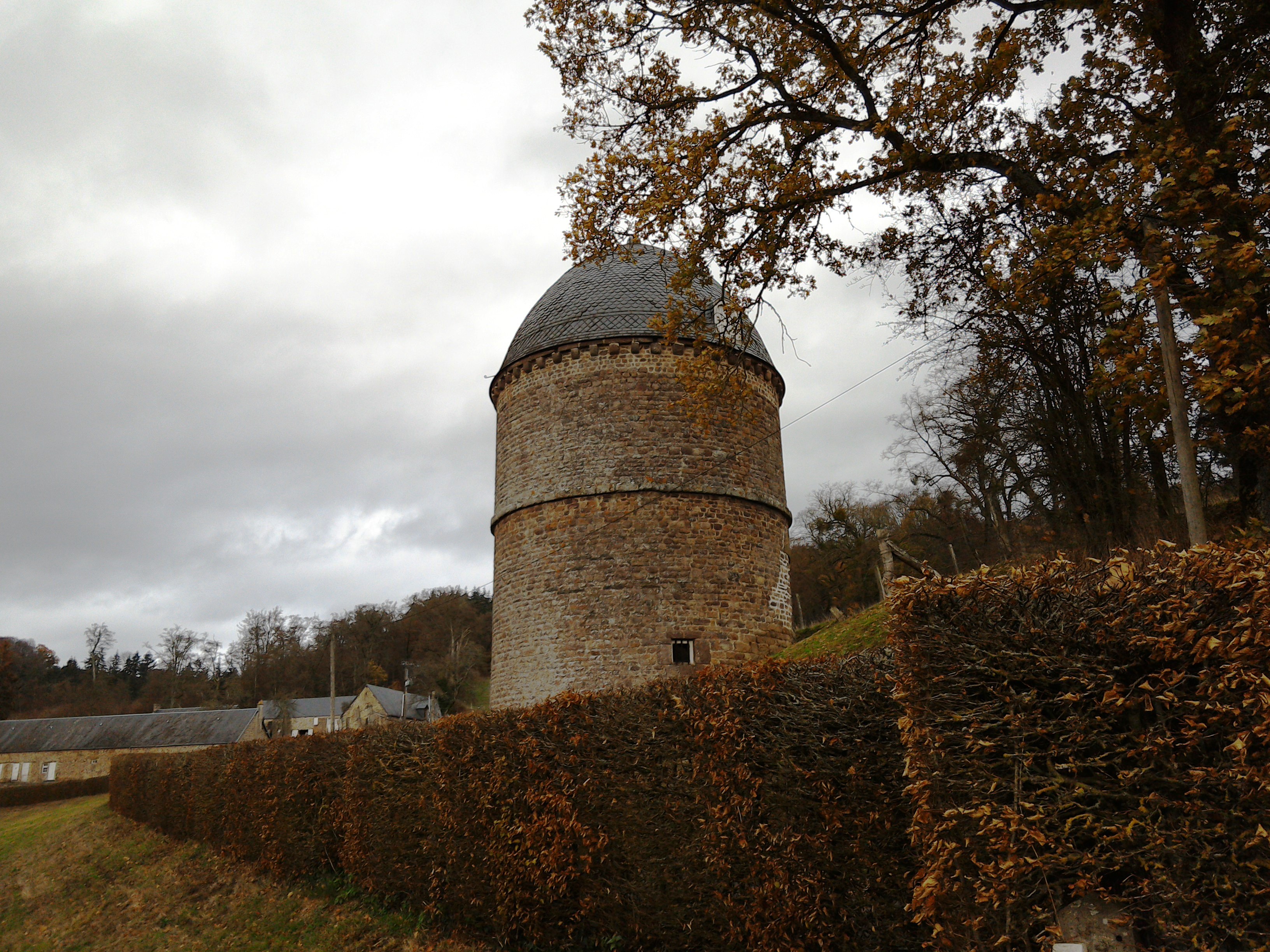 Spring Flowers
In spring the roadside verges burst into flower - you'll be able to see orchids, bluebells, cowslips and primroses, to name just a few.




Wildlife
On a late afternoon to dusk drive to collect the boys from sports training recently I saw all of the following - a barn owl that almost flew into the windscreen, a red squirrel, several buzzards, a kestrel and a hare.  Deer are frequently seen and it was just past the Châteaux, one winter day, that I was lucky enough to see a wild boar (sanglier).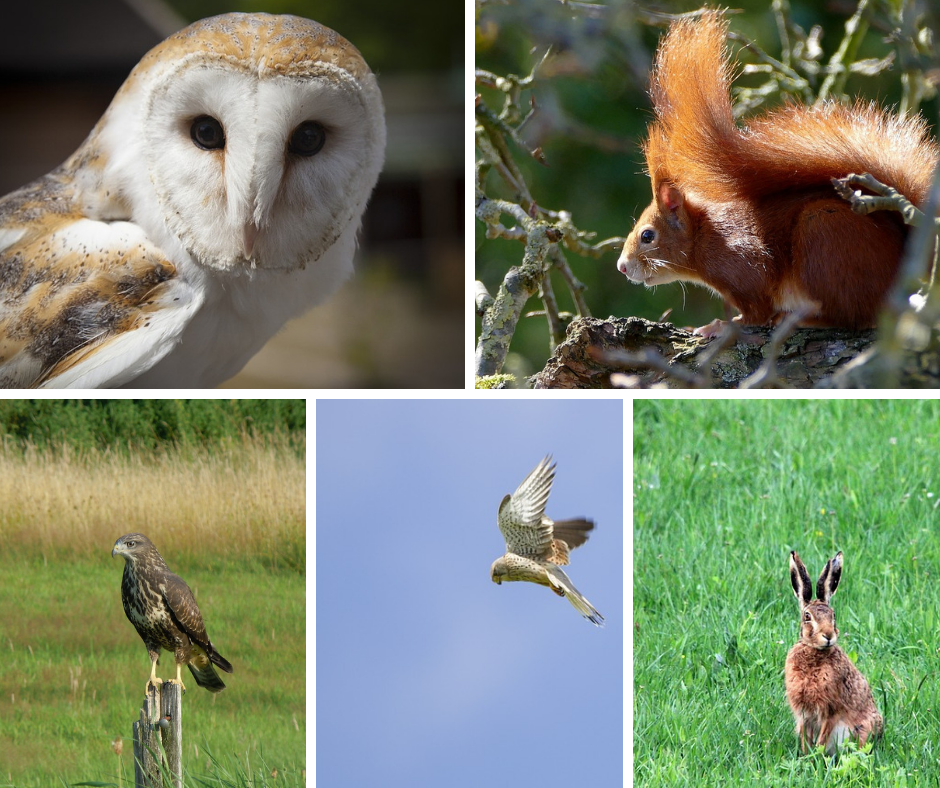 Finally, this picture illustrates that even in the depths of winter on a frosty morning the valley is a delightful place to be driving through.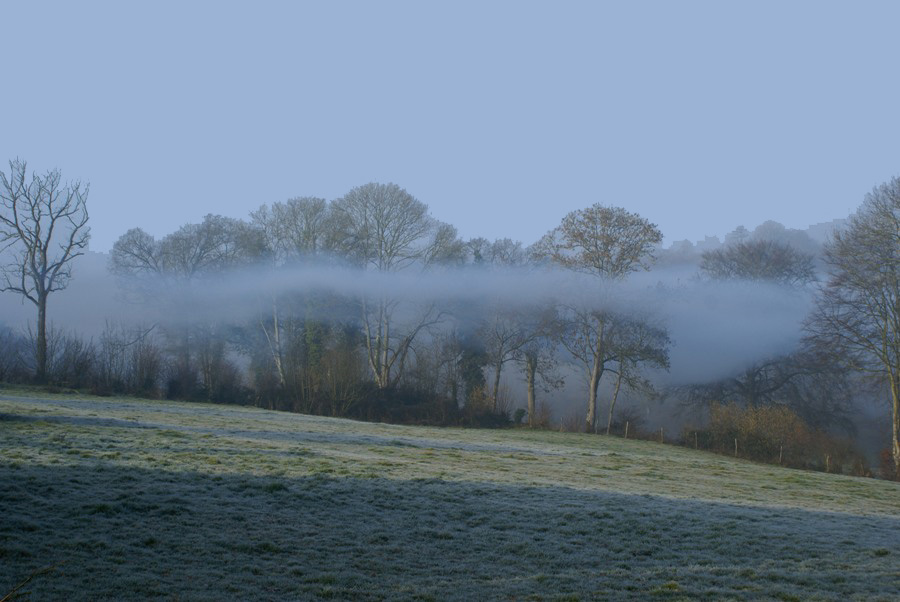 We are so lucky to live in such a stunning and unspoilt place.  Normandy has many great places worthy of a visit but sometimes it is those lesser know spots, off the main tourist track, that can give the greatest pleasure.  Do you have a favourite place in Normandy?