365 - Industrial Tourism in Normandy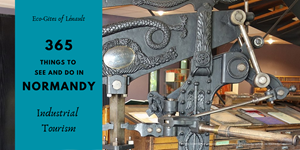 When you think about Normandy what comes to mind? Is it Normandy's stunning countryside, its cheese and cider, its long coastline or maybe its part in the history of invasions, albeit in two different directions nearly 900 years apart?  Quite likely, but what about the industry of Normandy, have you ever thought about that? Over the centuries Normandy has had thriving industries and this history is preserved and explained in many industrial heritage museums and sites.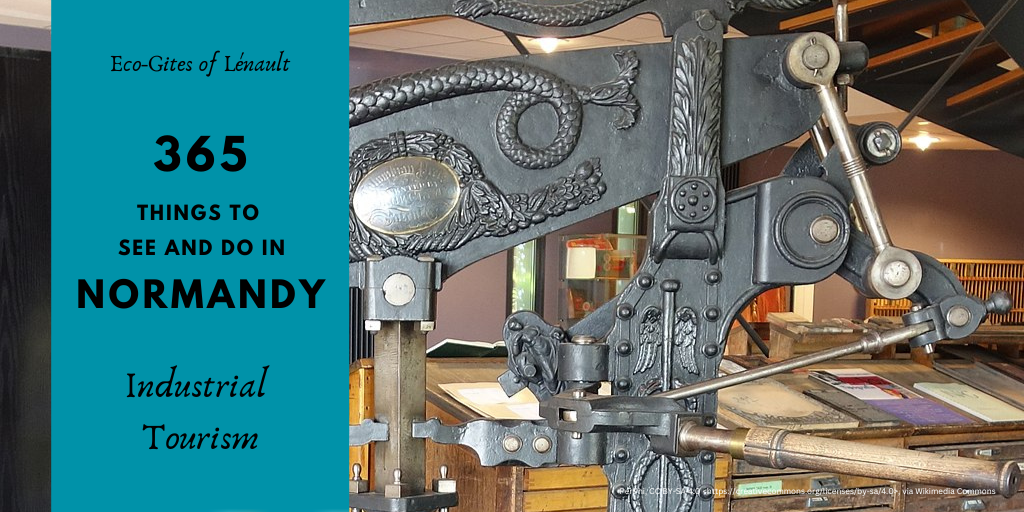 Industrial Tourism in Normandy
1. Musée d'imprimerie typographie (Printing and typography museum) - Condé-sur-Noireau
Condé-sur-Noireau and its surrounds has been a base for printing for over 60 years through the Corlet 360° Print Company. In the foyer of the printing house in Condé you will find a museum dedicated to the history of printing and typography. It's free to visit or you can choose a guided tour (in French) at just 2.50€ per person.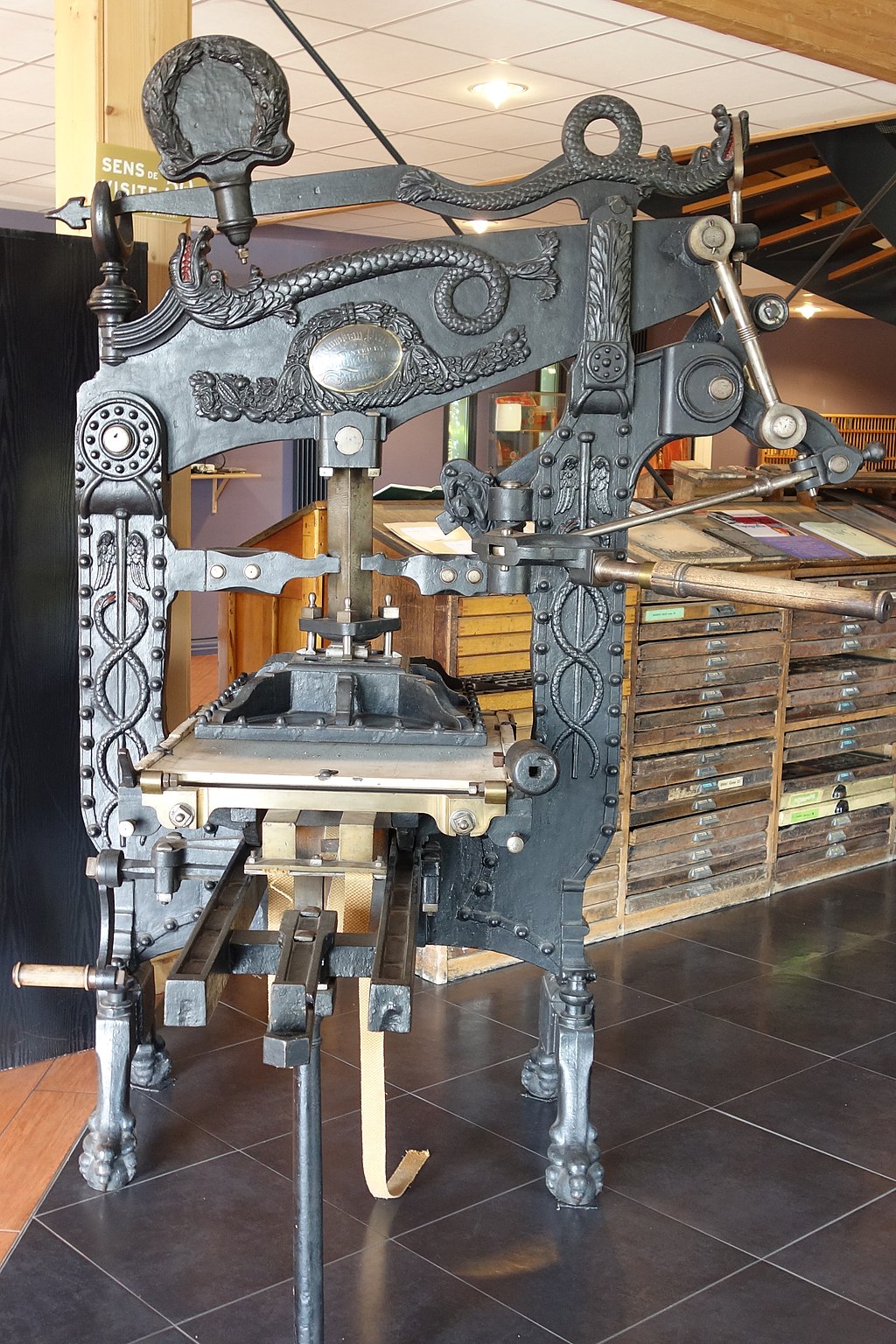 PerPhi, CC BY-SA 4.0 <https://creativecommons.org/licenses/by-sa/4.0>, via Wikimedia Commons
Normandy and especially Orne, the department to the south of us, has had a long history of mining and this is highlighted in various museums:
2. La Maison du Fer - Dompierre

Le Savoir et Le Fer is association that has been set up to safeguard and develop heritage related to the history of ironworks and mines in Normandy.  It's museum in Dompierre (La Maison de Fer) explains history of the industry in Orne including how the iron ore formed and how it was mined from the Middle Ages up to the late 70's.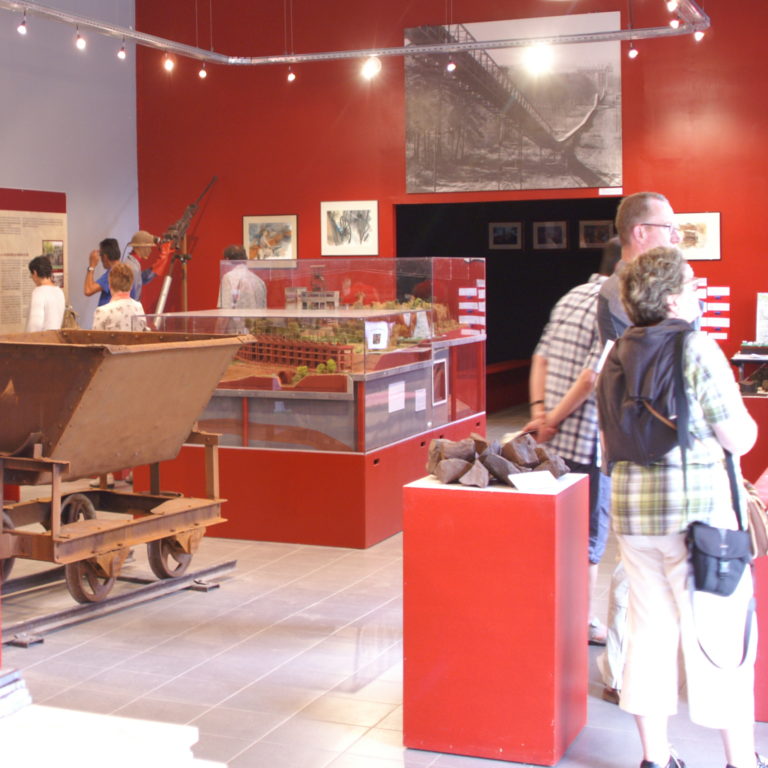 Image credit La Maison de Fer

3. Mine and Mill Museums - Le Molay-Littry

Situated between Bayeux and Saint Lô the commune of Le Molay-Littry has 2 museums: the Mine Museum and a Mill Museum at the Moulin de Marcy. The mine museum tells the visitor the history on coal mining in this part of Normandy and includes a reconstructed mine tunnel. At the Mill Museum you can immerse yourself the life of a miller.  With its abundant rainfall and many rivers, mills have played an important roll in Normandy's history and you will see them in various states from functioning through to ruined relics along many of Normandy's fast flowing rivers.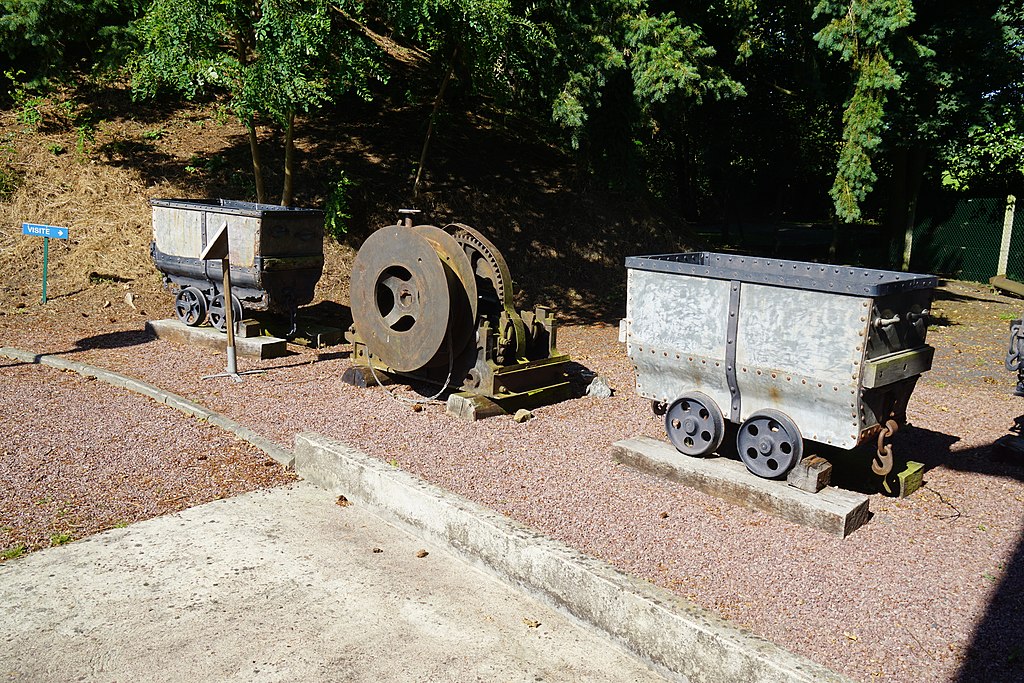 A.BourgeoisP, CC BY-SA 4.0 <https://creativecommons.org/licenses/by-sa/4.0>, via Wikimedia Commons


4. Musée de la Mine - Saint-Germain-le-Vasson

Half an hour to the east of the gite is another mine museum at Saint-Germain-le-Vasson. Here you can discover the history of iron mining in Calvados through the stories and testimonies of former miners and passionate guides. The surrounding wooded countryside is also ideal for walking, a perfect escape from the claustrophobic life of a miner underground.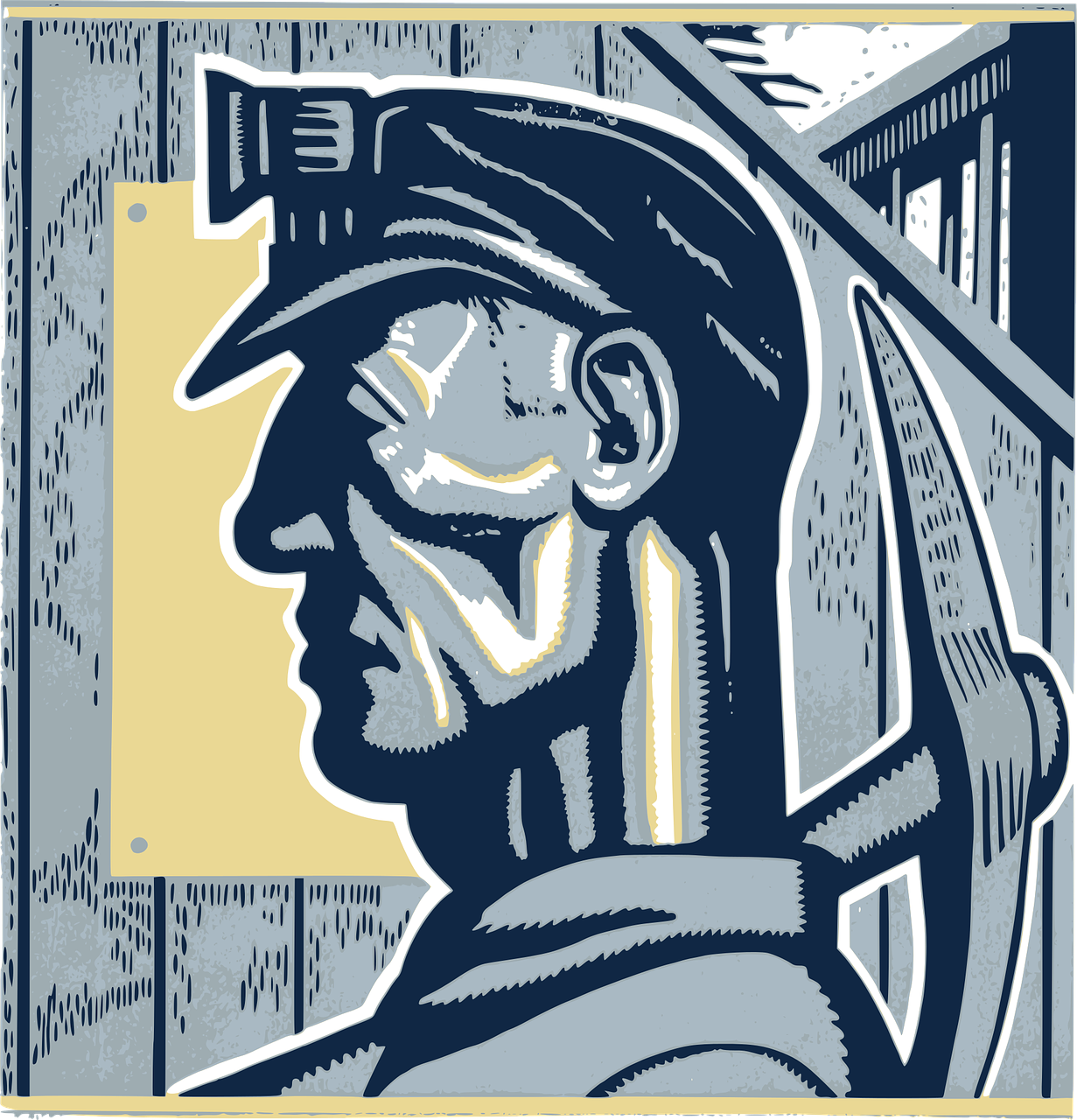 5. Parc des Forges de Varenne - Champsecret
With iron ore being mined in the region it is not surprising that a large smelting industry also grew in Normandy - Le parc des Forges de Varenne (The Park of the Iron Forge) in Champsecret is the site of an iron foundry that was active from the 16th to the 19th century. It used a combination of charcoal and hydraulic power to smelt the ore and remains one of the best preserved wood-fired foundries in Europe.  On the site you'll find the blast furnace, refining foundries, a cutting shed, foundry-workers' cottages, coal and iron sheds and a chapel for the workers.

6. Dommaine de la Pommerie - Gonneville-sur-Honfleu

Moving away from mining, at a visit the Domaine de la Pommerie you will learn all about the distillation of Calvados. Here the old meets the new where the buildings are new, but constructed in the style of old Norman buildings and which house the most up to date techniques for storage and distillation of the drink that gives Calvados its name. Visits, which are free, include tasting sessions and there is a shop where you can buy your favourite drink.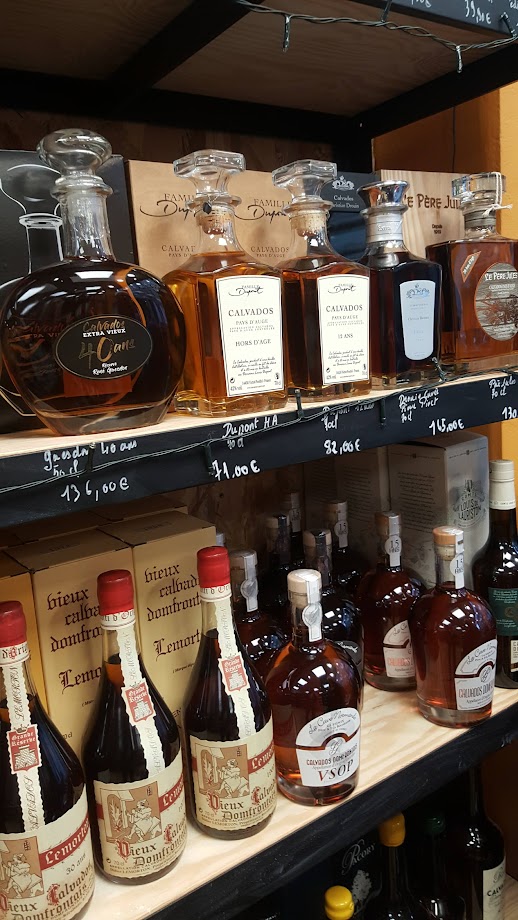 7. Musée Indusrtial de la Corderie Vallois - Rouen
Rouen is Normandy's largest city and has a thriving industrial base today including companies specialising in pharmaceuticals, aeronautics, the food sector and environmental technology.  It was its position on the River Seine and its good links to all parts of France and beyond that first helped the city grow.  In the 16th century Rouen had a period of remarkable economic boom, thanks to the development of textile factories.  The history of this textile trade, notably thread making, can be found in a visit to the Musée de la Corderie Vallois.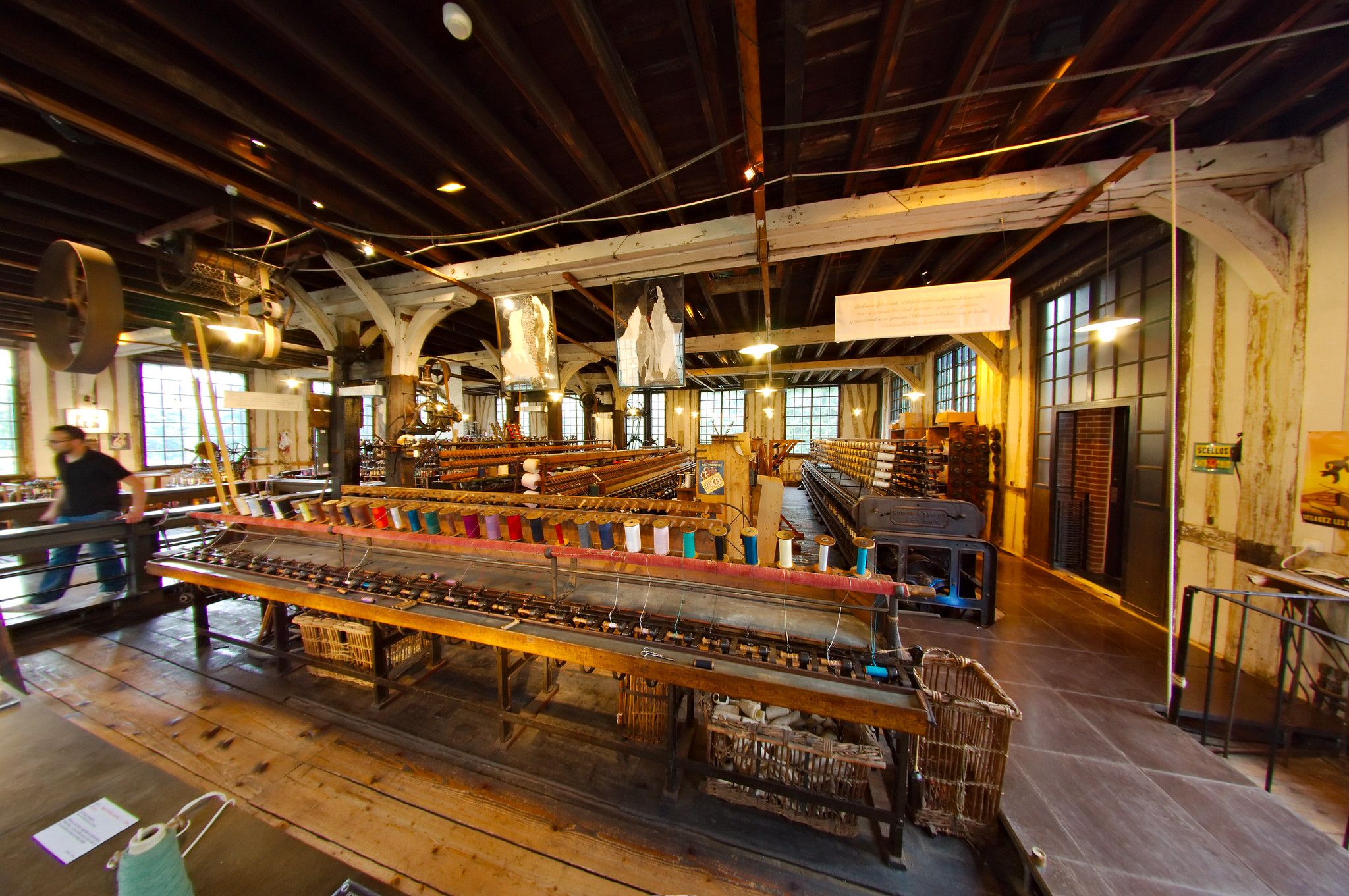 Image credit - Frédéric BISSON
Mining, distilling, textiles, printing - do you have connections with any of these industries? I have ancestors who were whisky distillers, but up on Islay in Scotland.  There is also rumour that another branch of our family came from France but I have no idea if this is true or if so what work they did before they left.  One day I hope my research will give me some answers and wouldn't it be wonderful if they came from Normandy and worked in one of the many industries here.

You can pin me for later ...