Autumn in my Normandy Garden
In 2015 I was asked by Living France magazine if I would write 4 article for them about my garden here in Normandy with one article for each season.  At the time of publishing I wasn't allowed to write a blog post with the text as they wanted people to buy the magazine but now, with the sell by dates long gone, I thought I'd let you read what I wrote. Today I give you: Autumn ...

" I think it would be fair to say that if I had to choose one season that was my absolute favourite in my Normandy garden then it would have to be autumn. In summer there is so much to do it is sometimes difficult to find the time to actually stop and enjoy the garden whereas in autumn that rush is easing off. Mind you, there is still more than enough to keep me busy.
Over the last few years we have had some absolutely fabulous autumns with wall-to-wall blue skies giving hot days in the early weeks. However nature has a way of making sure you know that the year is turning: mornings can greet us with cool temperatures, mists hang in the valley and cobwebs sodden with dew adorn the fences. Summer is definitely waning and as the weeks pass frost becomes a constant threat. The earliest date we have ever had one is 28th September although in other years we have been frost free all autumn. It is rare for these early frosts to be hard but they will still kill tender vegetables and damage pumpkins so at this time of year I do become a bit paranoid checking the weather forecast daily and I'm ready to harvest or protect plants as needed. And as I look around the vegetable garden it shouts autumn at me – the trees are full of autumn colours, cabbages are swelling and late courgettes will sneakily turn to marrows should I not check them every day. It's as if the plants know the year is turning and this is their last chance to put on growth so there is still a lot of harvesting to be done and back in the kitchen this means lots of freezing and making jams and preserves. (Recipe for Marrow and Ginger Jam).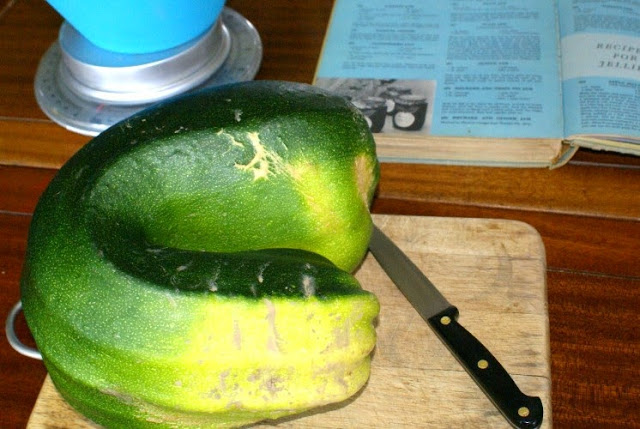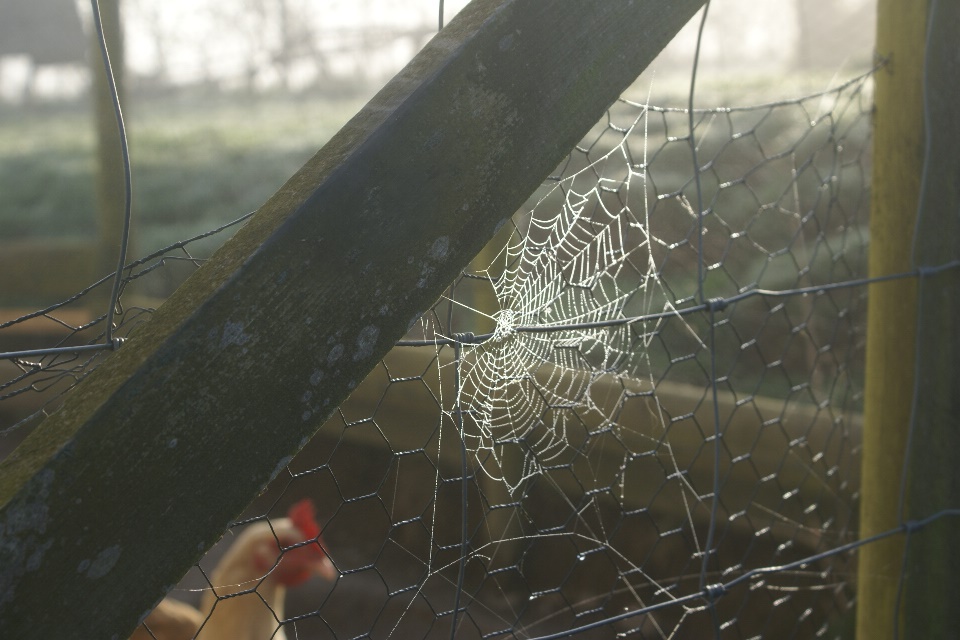 Perhaps the most exciting crop is the pumpkins. These were sown back in April in the polytunnel, planted out in May and then pretty much just left to get on with it. Huge leaves quickly fill the patch and I have no idea how many pumpkins are developing underneath. I leave them to grow for as long as possible so it is always a surprise once I get to bring in the harvest. Generally the haul is large and we know pumpkin soup will be on the menu through the cold days of winter!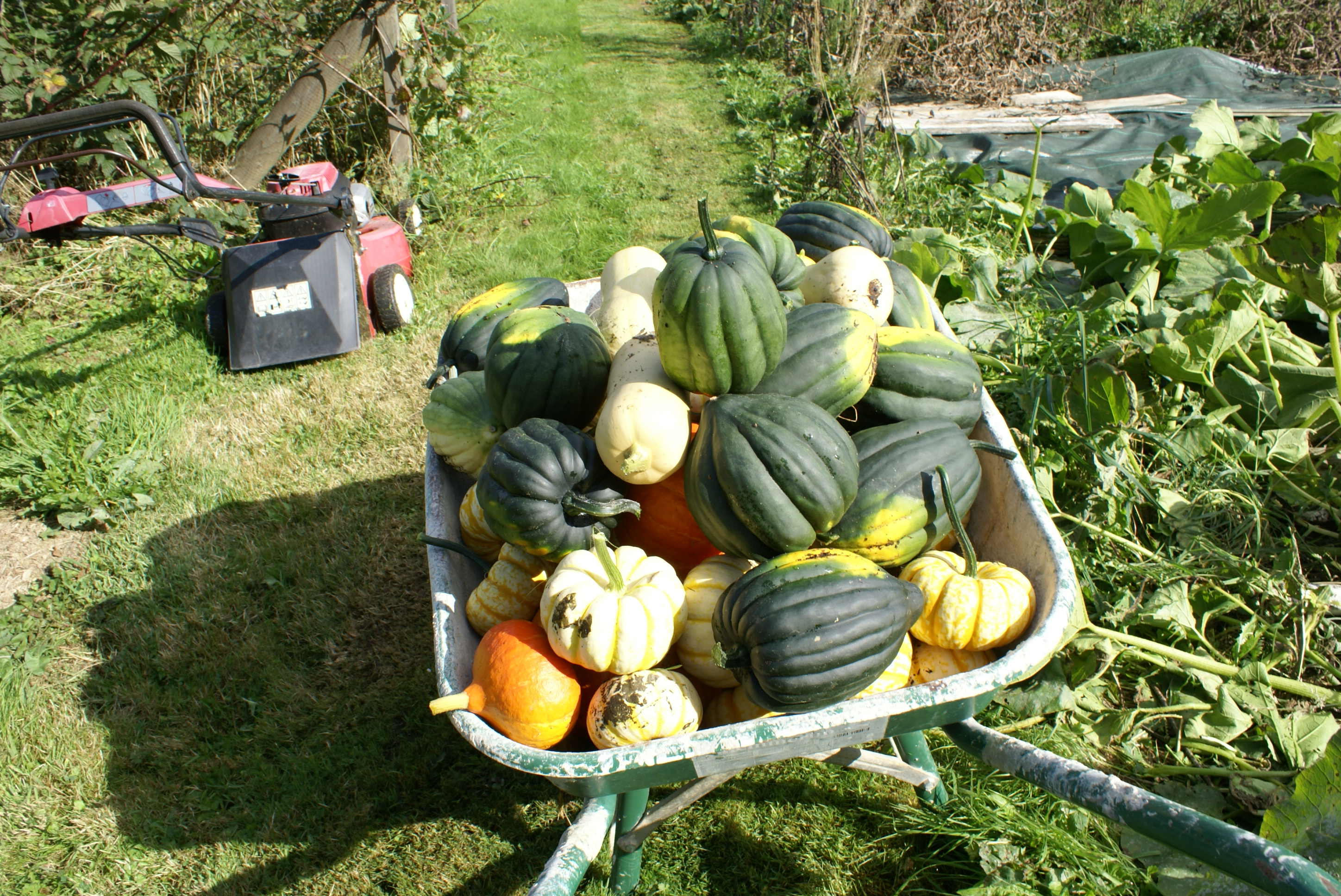 In the polytunnel the fluctuating temperatures can see mould and diseases affecting the plants so getting the watering right is a bit of a juggle but as the weeks pass I find I am watering less and less. Early autumn still sees harvests of tomatoes, peppers, chillies and aubergines, etc, but I know these crops will finish soon. But that does not mean the polytunnel becomes bare, far from it. Other plants that are slowing down outside are now thriving under its plastic protection with lettuce, beans and chard, etc, cropping well through autumn. I am now sowing overwintering onions, broad beans and peas which love the protection afforded by the polytunnel. I also have some winter vegetables planted to give us harvests should the weather be severe outside.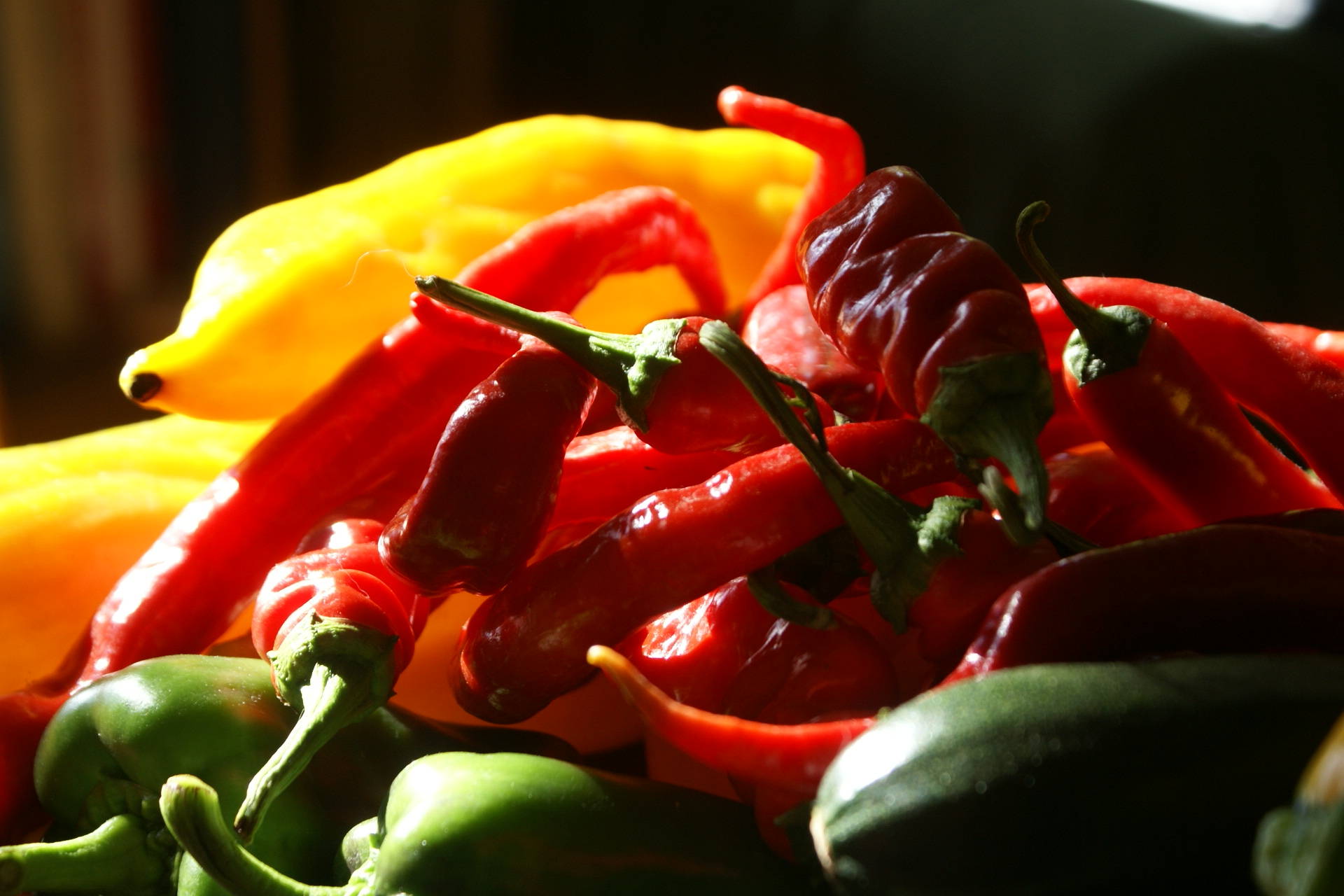 Now is the time to harvest most of our fruit – autumn raspberries and blackberries do particularly well in Normandy and in our small orchard the apples, pears, plums, damsons and medlars are now ripe. Some years they crop heavily but if the spring was cold then the autumn fruit harvest will be small. We have never had a total failure of our tree fruit but equally we have never had a year where everything has done well!
Update for 2018: last year our apple crop was the best we ever had but this year it is much smaller.  The raspberries and blackberries however, this year, are simply stunning.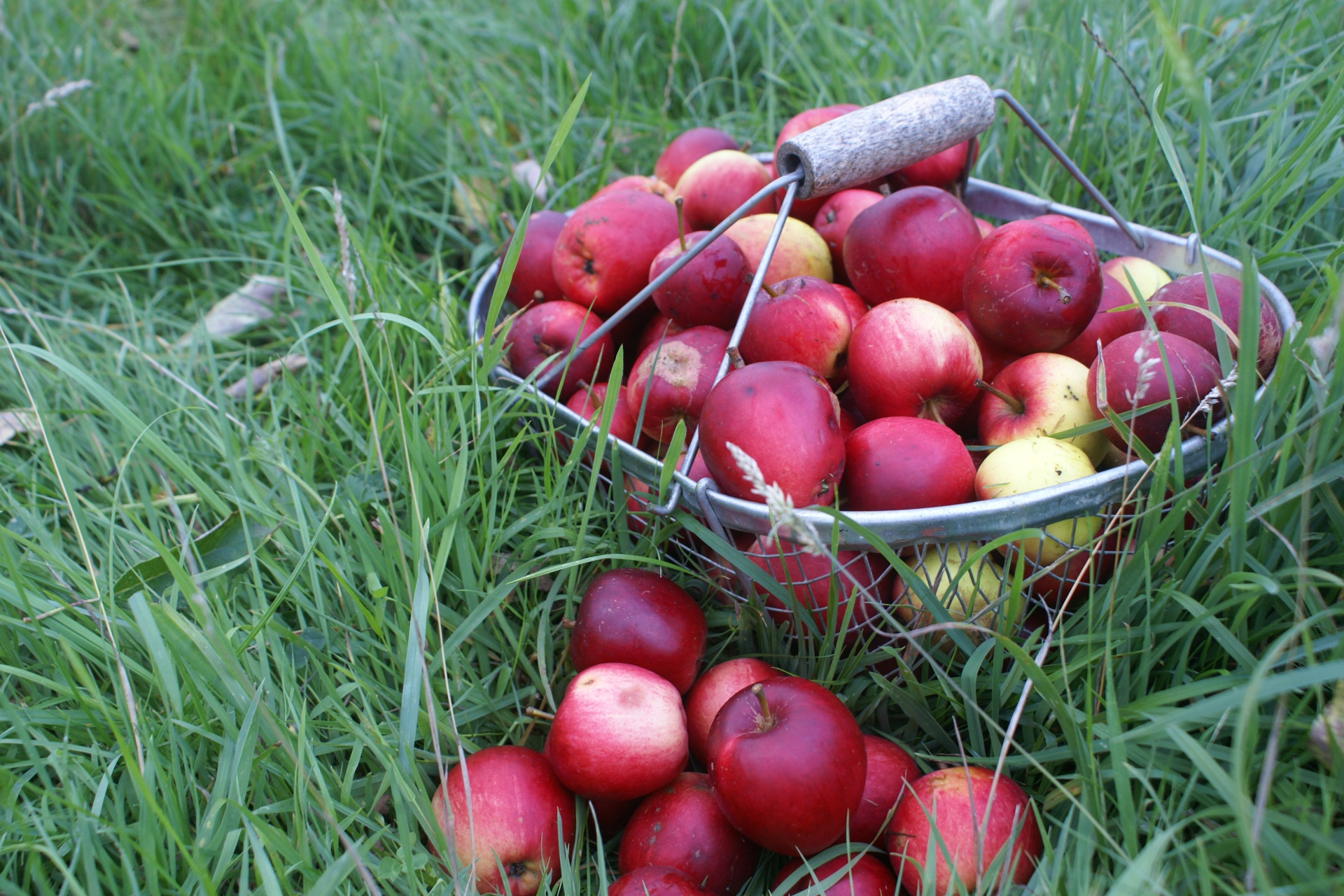 A garden is never static – each day sees changes and by late autumn mine is so different from its glory days of summer. Winter brassicas and leeks stand tall whatever the weather but the bean poles are bare, the leaves are falling, the swallows have left and I know we won't be tasting freshly picked tomatoes for a while. Thank goodness the freezer is full of ratatouille and shelves are groaning under the weight of bottled tomato purée."
**************
This year (2018) has been a real challenge in the garden with the wettest winter we have known followed by a short spring, with strong winds and then a heatwave of a summer.  Some crops did well with the heat, but others suffered and overall harvests were down.  I've written a blog about the ups and downs of vegetable gardening in a heatwave over on my other  blog - A Green and Rosie Life.

If you want to come and see my garden for real this autumn we do have a few free dates available in the gite.  Sept 29th to Oct 20th and from Nov 5th on into winter. 
How is your vegetable garden doing this autumn?