7 Reasons to visit Normandy in Autumn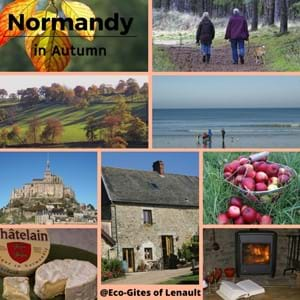 ;
;
;
Summer is about to make her appearance later this week with a heatwave forecast so I thought I'd write about Autumn instead!  It'll be here soon enough so if you are thinking about an Autumn holiday let me show you why Normandy may be just what you are looking for.






1. Beach trips - Over the last few years we have seen some beautiful weather in Autumn with hot beach trips possible right into October ... although I would add that this is rare and if you are after hot weather September is likely to be a better bet than October.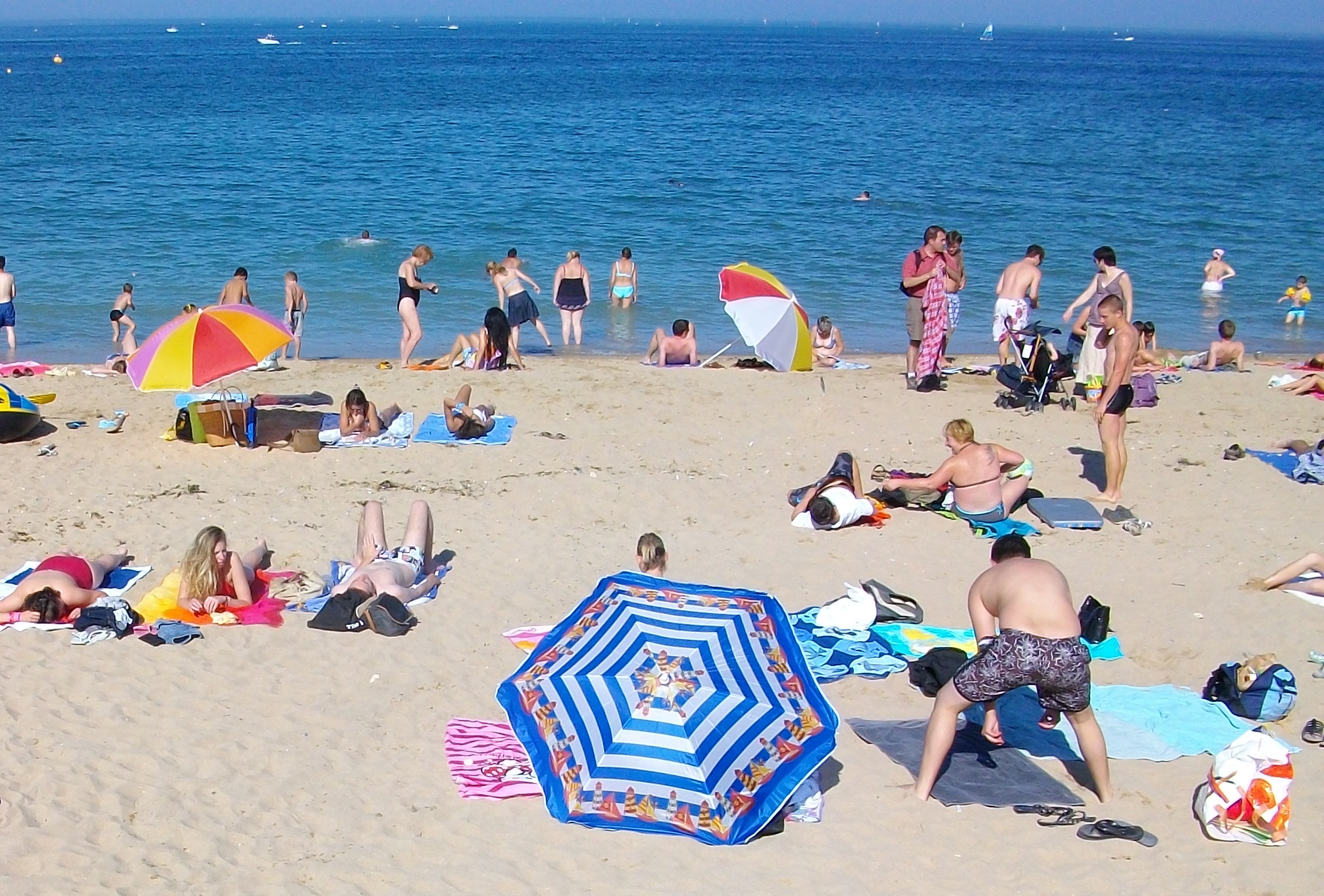 2.  Warming Woodburner - Of course we cannot guarantee hot weather through Autumn but we can guarantee a warm welcome and our woodburner will be ready to keep you warm if the evenings get chilly.  Perfect for snuggling up in front of with your favourite drink, book or board game.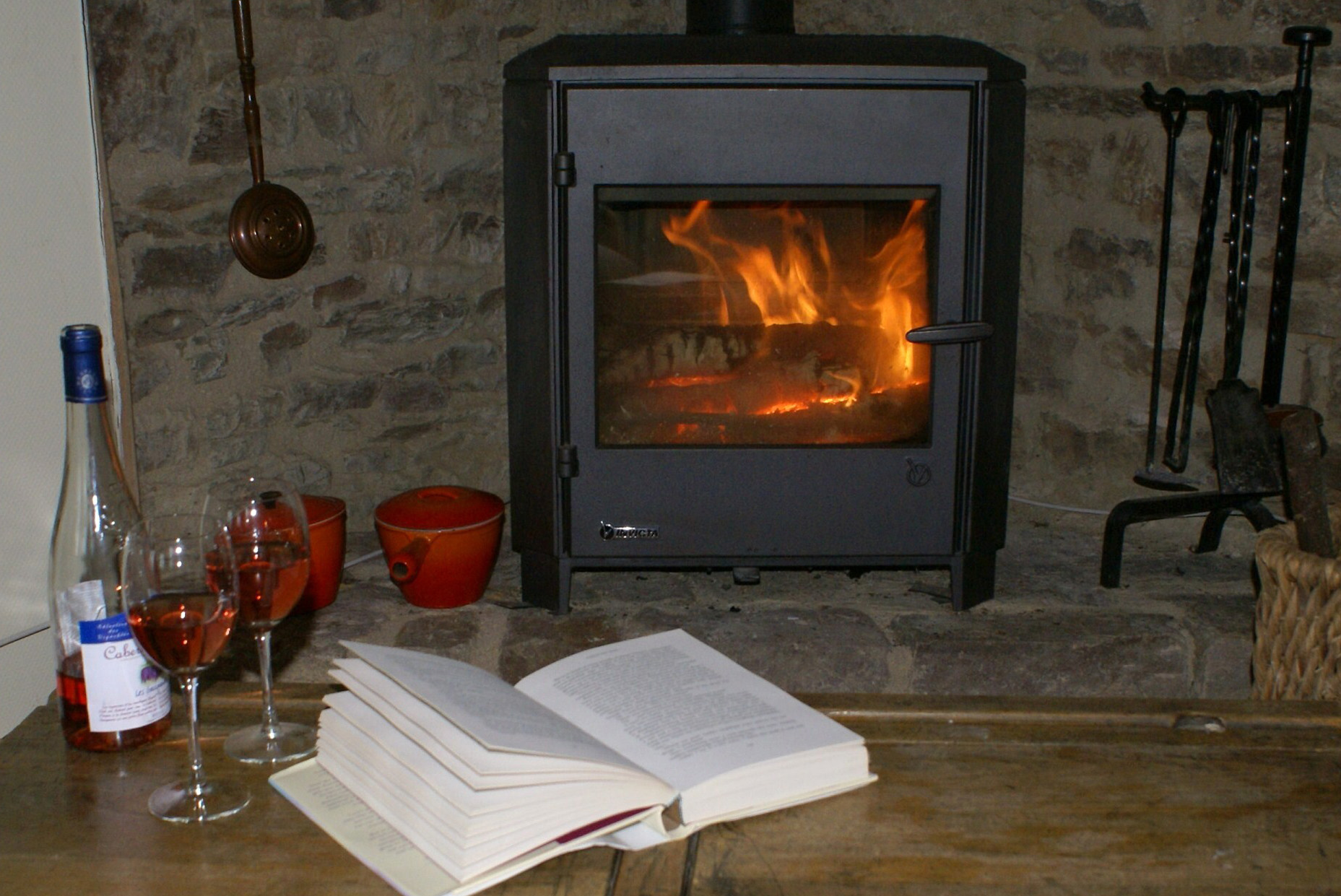 3.  Places to visit - I suspect you won't want to spend all your time indoors and most of Normandy's attractions will be open and, best of all, much quieter than in high season ... so no long queues and more time to enjoy such great places as The Bayeux  Tapestry, Mont St Michel, the D-Day Landing Beaches and Museums, Falaise Castle, Jurques Zoo, local art galleries and museums (the list goes on and on). We would recommend checking specific opening times though as a few places will alter them slightly through Autumn.
4.  Events - Just because Summer is over Normandy does not shut up shop and as well as the main tourist attractions there are loads of special events, boot fairs, brocantes and festivals to enjoy.  More details can be found on the Normandy Tourism site and over the next 7 days I'll add a short daily blog post outlining details of some of the events taking place in September 2019.


5. Foraging for Blackberries - The footpaths and lanes around Eco-Gites of Lenault (and and even our front drive) are great for blackberry picking.  And if you need some inspiration on what to cook with them have a look at this post I wrote over on my other blog - A Green And Rosie Life - 10 Brilliant Blackberry recipes.  Hopefully our well equipped kitchen will provide you with all the utensils etc you'll need.  Later in the autumn you can also look out for  hazelnuts, sweet chestnuts and sloes - you could make your own sloe gin!  You'll also see locally grown apples for sale at the local markets and of course plenty of cider and Calvados, our regional drinks.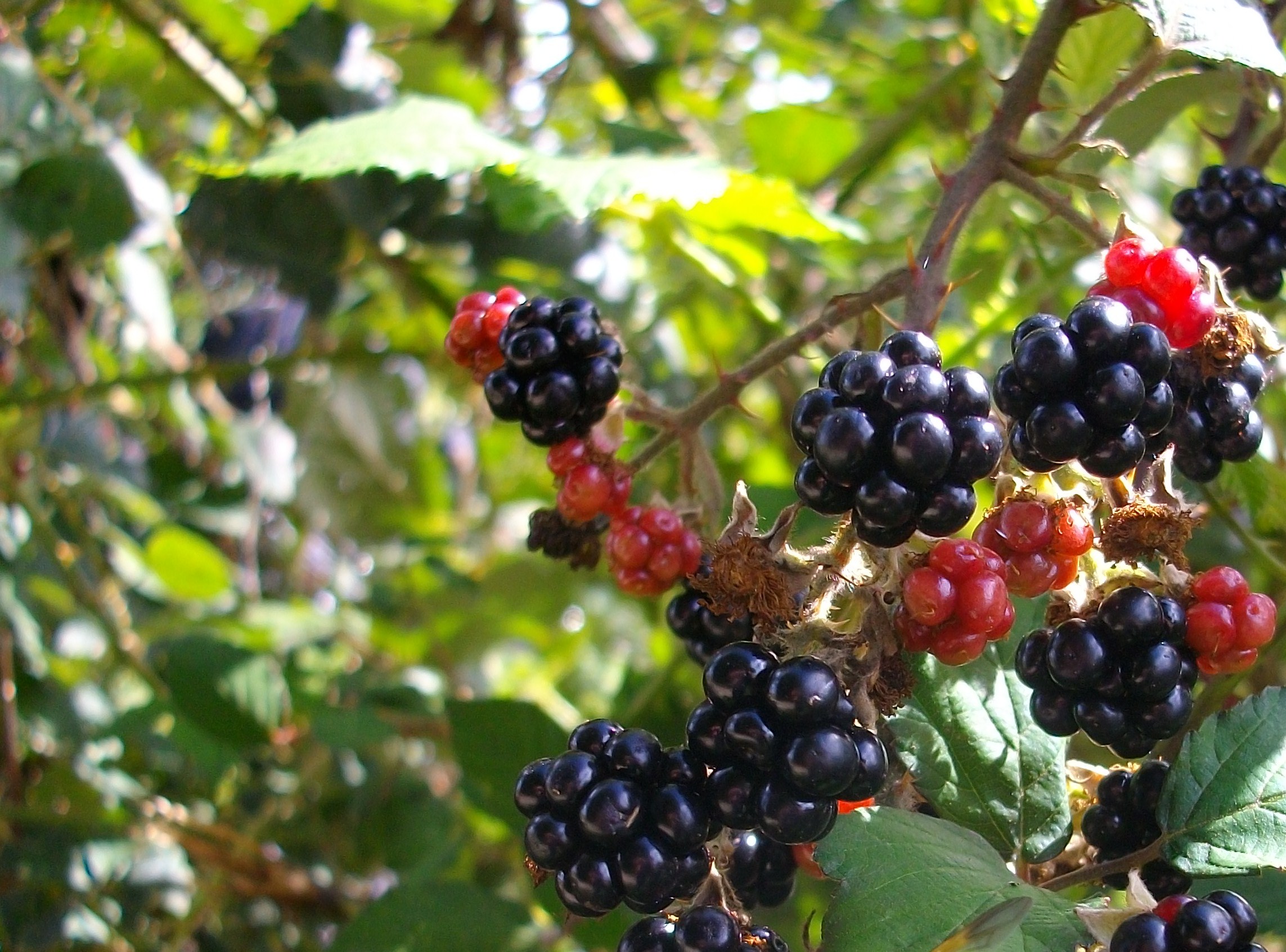 Blackberry crumble anyone?
6. Countryside - Normandy's autumn countryside is just wonderful.   Expect to see gorgeous autumn colours, orchards laden with apples and mist hanging in the valleys.  With a footpath starting at our gate you'll not have too far to go to start seeing views like this:





7.  Sunsets - Autumn is the time we generally see our best sunsets here in Normandy - this was one of our most stunning as seen from the gite: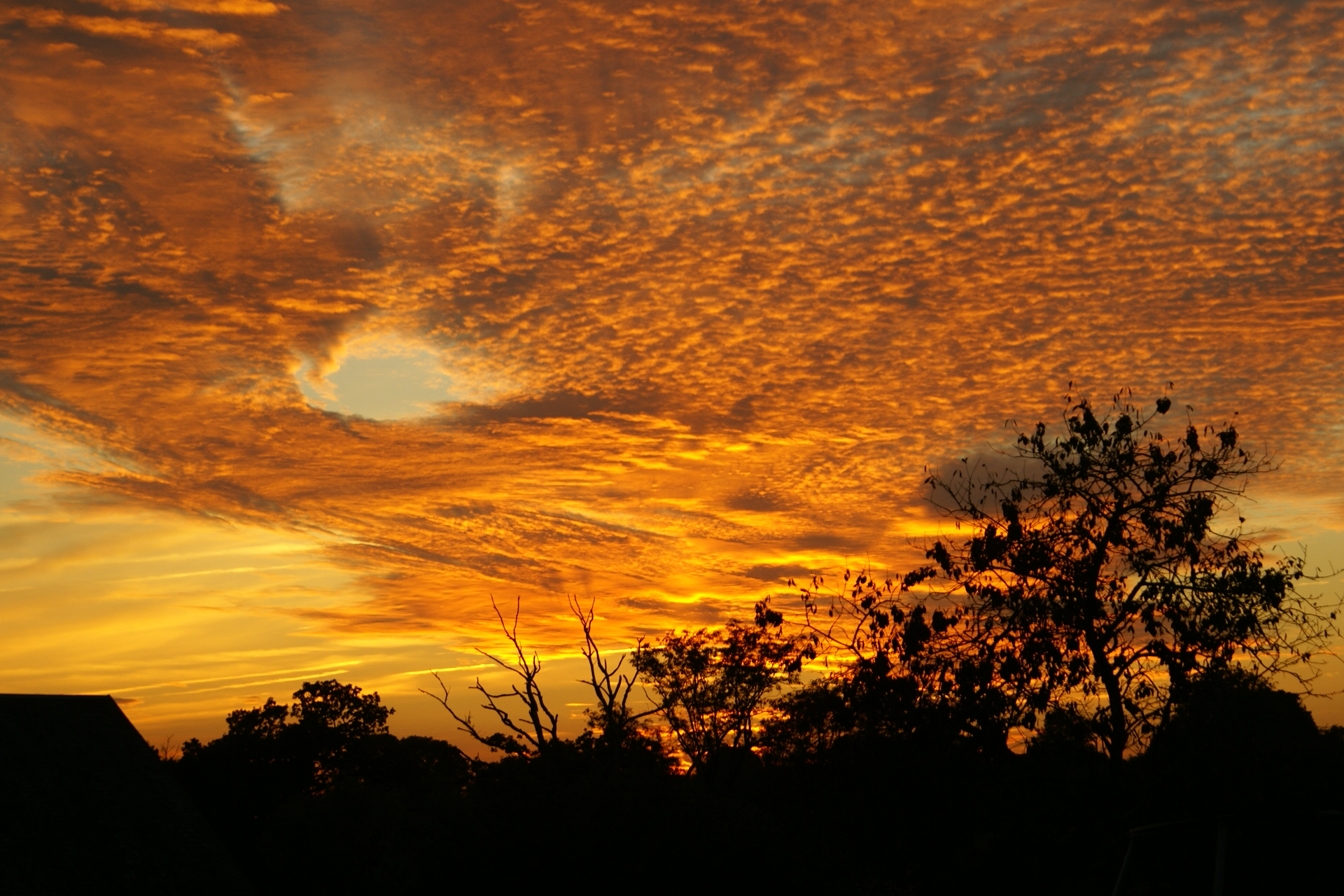 Tempted to visit?  We have autumn availability from September 1st with prices starting from £360/week.  We will reduce the price by 15% if just 1 or 2 people stay (which can include a cot sleeping infant) and also have a code to give you a discount with Brittany Ferries. The gite sleeps 5 plus a baby in 3 bedrooms.
For further details please click here for our availability,
or email us by clicking here,
or Telephone 0033 231 09 27 51 (up to 8pm UK/9pm French time please)
What would you do in Normandy in Autumn?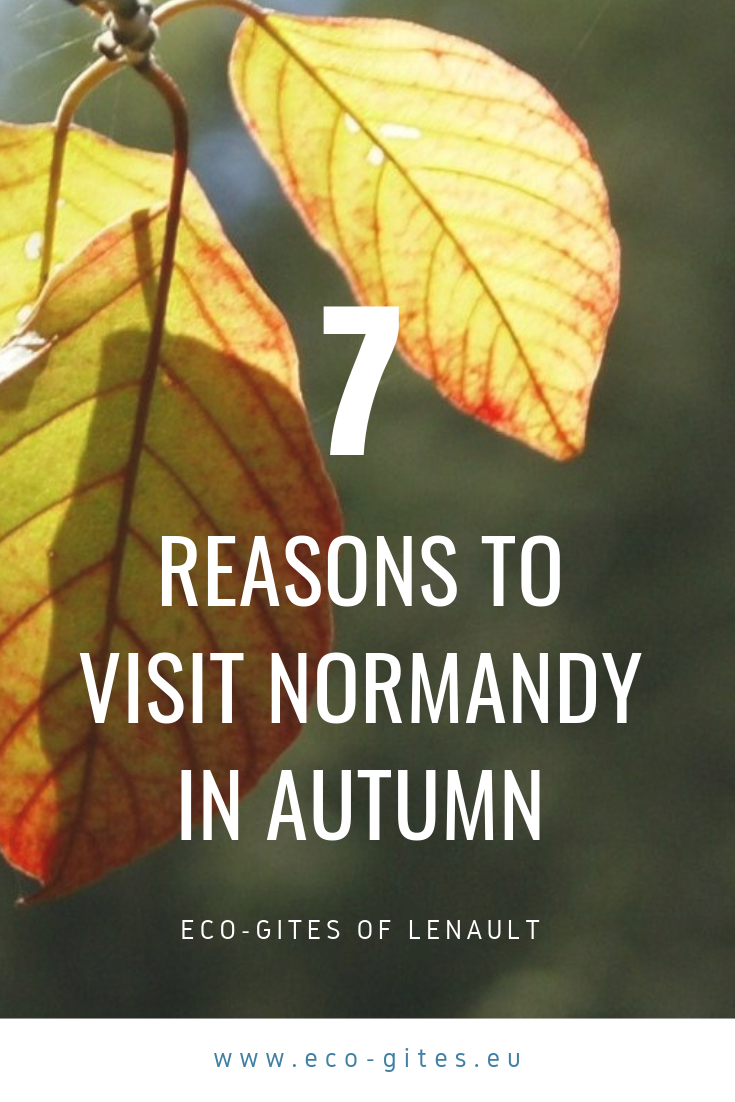 You might also like: