365 - Horse Events and Activities in Normandy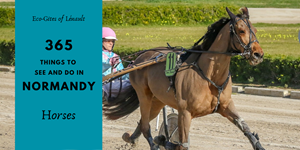 Horses have been present in Normandy since the Bronze Age and several breeds originated in the region including the Percheron and Norman Cob. With its temperate climate and lush grass Normandy is ideal for horses and there are estimated to be well over 115,000 horses in Normandy with some 12,000 foals born every year making the leading horse region of France. With this in mind it is no surprise that Normandy has so many horse related activities for everyone to enjoy.

Equine Fun in Normandy

1. The Haras National du Pin

A Haras is a horse stud and the Haras national du Pin, situated in the Orne, is the oldest of the French national studs. Such studs were initially created as centres to breed quality horses for the army. Today the stud is a major tourist centre with many events taking place including every Thursday from June to September a horse extravaganza called "Jeudis du Pin".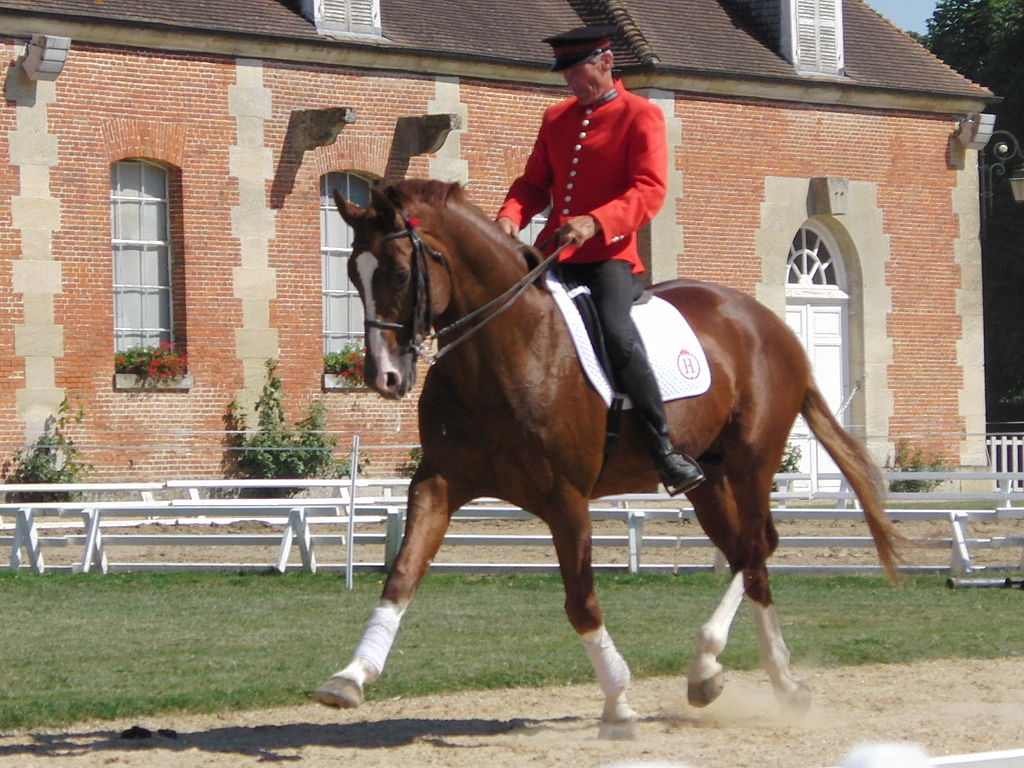 Belfort, hanoverian stallion, showed during "Les Jeudis du Pin", Haras du Pin
Photo credit: Eponimm, CC BY-SA 3.0 <https://creativecommons.org/licenses/by-sa/3.0>, via Wikimedia Commons

2. Théâtre Équestre
For another horse spectacle (and this time closer to the gite) head to the Théâtre équestre de la Pommeraye. Every summer they put on a magical show with their horses the centre of the event so, unlike other theatre events, it is not necessary to be able to speak French to enjoy the show.
3. Polo at Deauville
Polo is said to be the sport of Kings and may be the oldest team sport in the world. But you don't need to have the riches of royalty to watch this amazing game, just head to the Deauville International Polo Club. There you can watch the sport for free during the week.  Weekend and bank holiday prices start from €10 but it must be said that prices for the international tournaments are rather more. The club is situated in the middle of Deauville's horse racing track and you can buy your entry tickets on the day.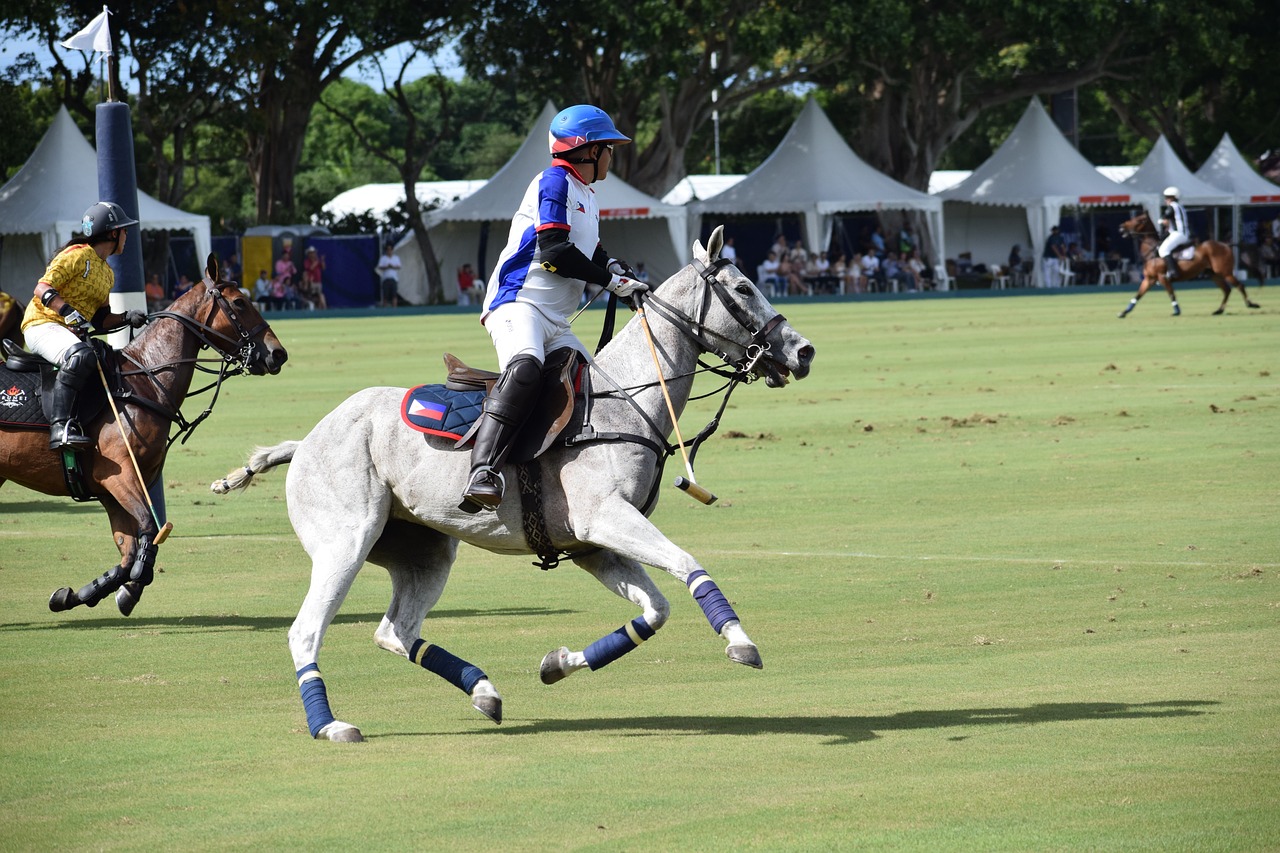 4. Trotting at Vire or Caen

As mentioned just above there is horse racing at Deauville. But if you want to watch racing with a difference i.e. trotting then this is possible at both Vire and Caen.  Trotting is very popular in France where the jockey doesn't ride the horse but is pulled along in a small chariot and the horse must not break out of a trot otherwise it is disqualified from the race. Vire and Caen have trotting meetings through the year.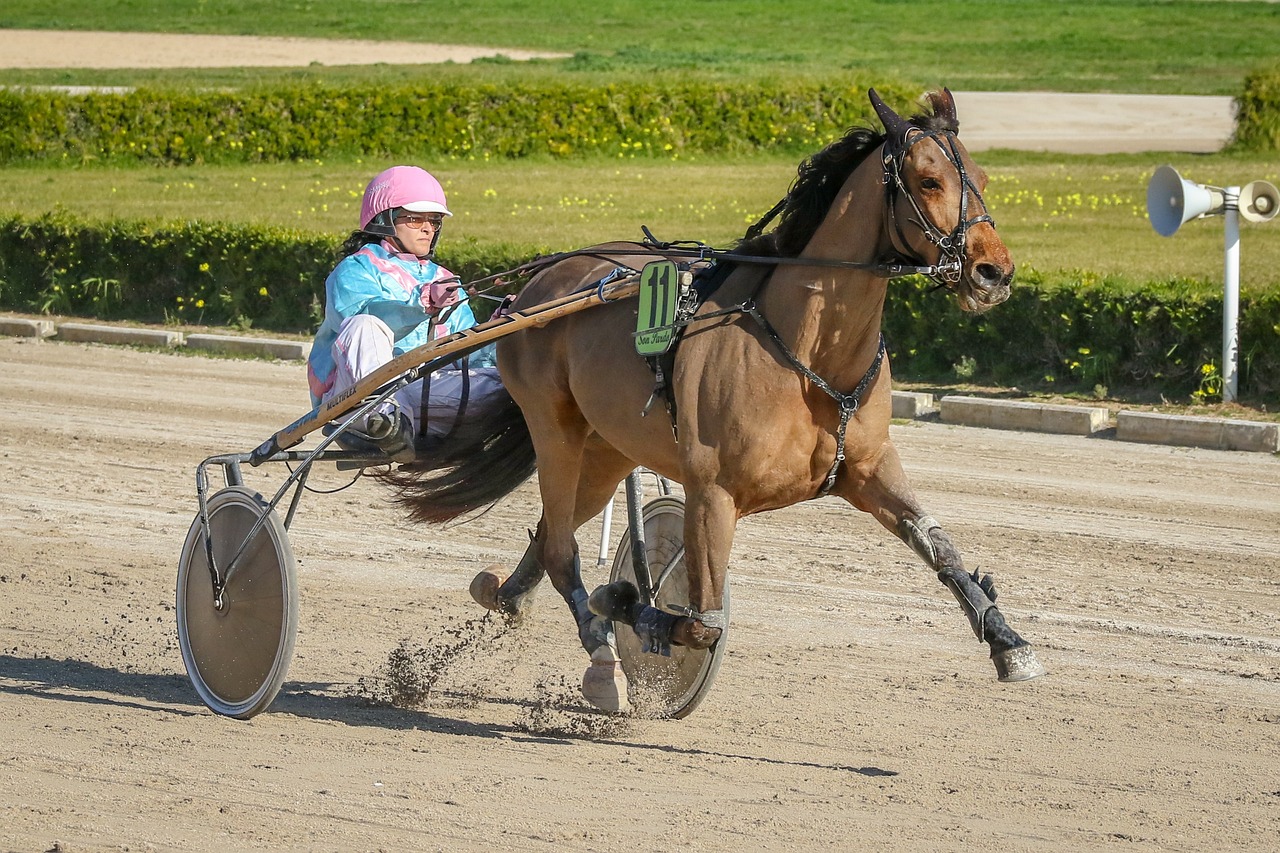 5. Riding locally and along the coast

Maybe what you really want to do, though, is  to go riding yourself. Just a few kms from the gite is La Cour Anteol, our local riding school who organise horse rides around the local countryside and riding lessons for new riders.  If they don't have any available slots there are other riding stables in the area. You can search by looking online for "centre equestre basse normandie" (Normandy riding stables).  There are also stables along the coast giving you the chance to gallop your horse through the waves.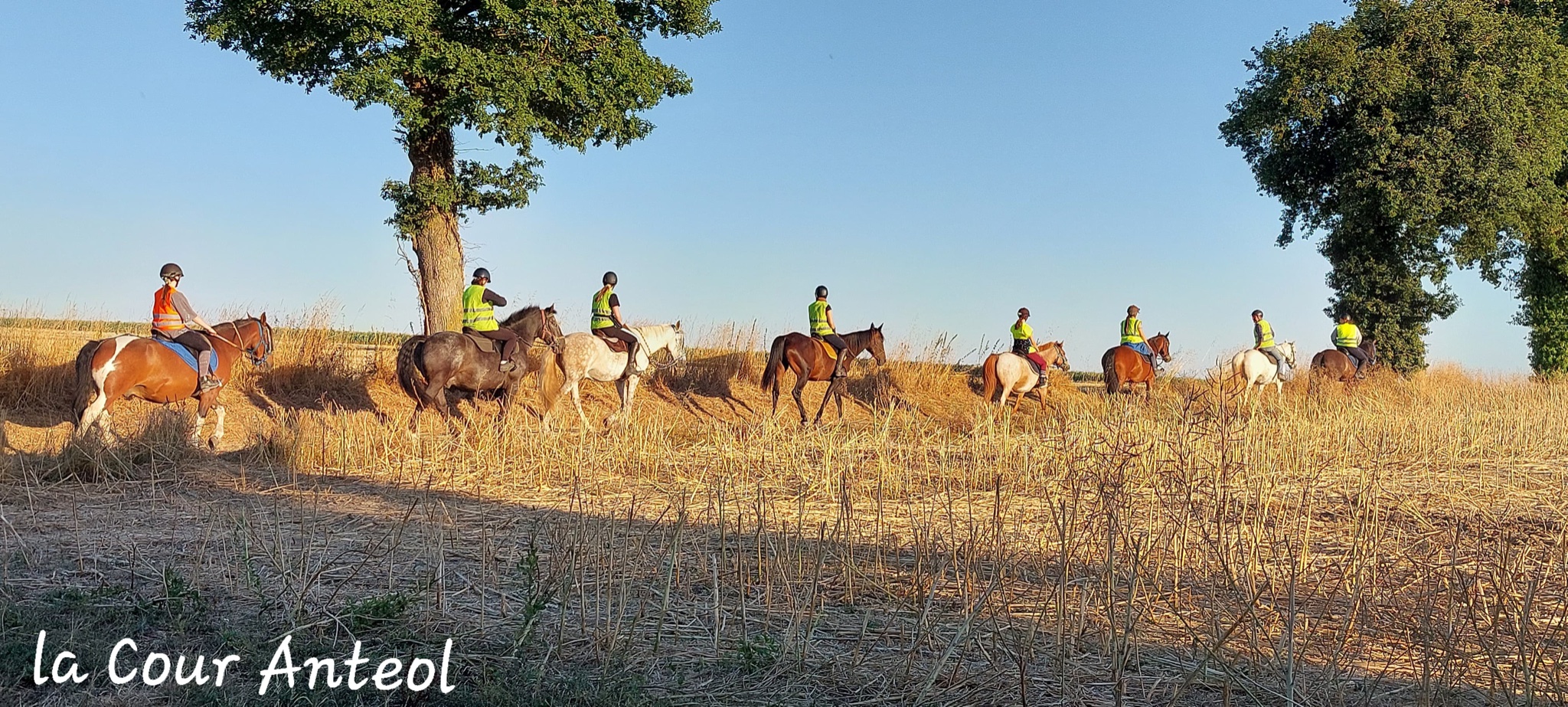 Photo credit - La Cour Anteol


6. Horse Drawn Carriage Rides

For another way to enjoy the local countryside with help from horses but without having to get in the saddle - how about a trip round the countryside in a horse drawn carriage?  Just down the road from us at Saint Pierre la Vieille is the  Écuries de la Suisse Normande who offer 2 tour options: Up to 10 of you can enjoy a trip in a Calèche or 2 of you can head off in a Marathon.  And if you really want a treat you can hire their chariot gourmand and also enjoy a delicious meal as your charges take you round the country lanes.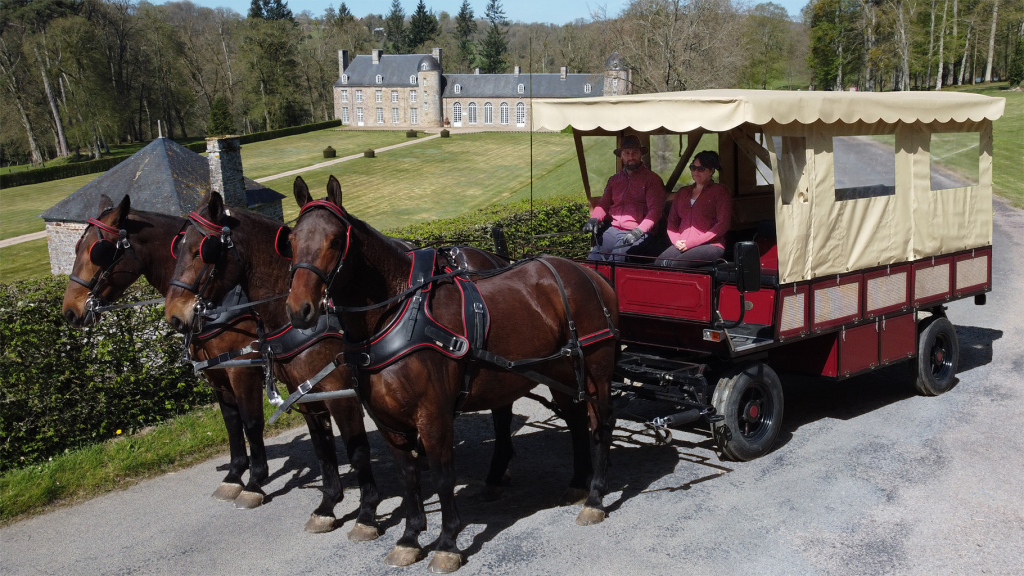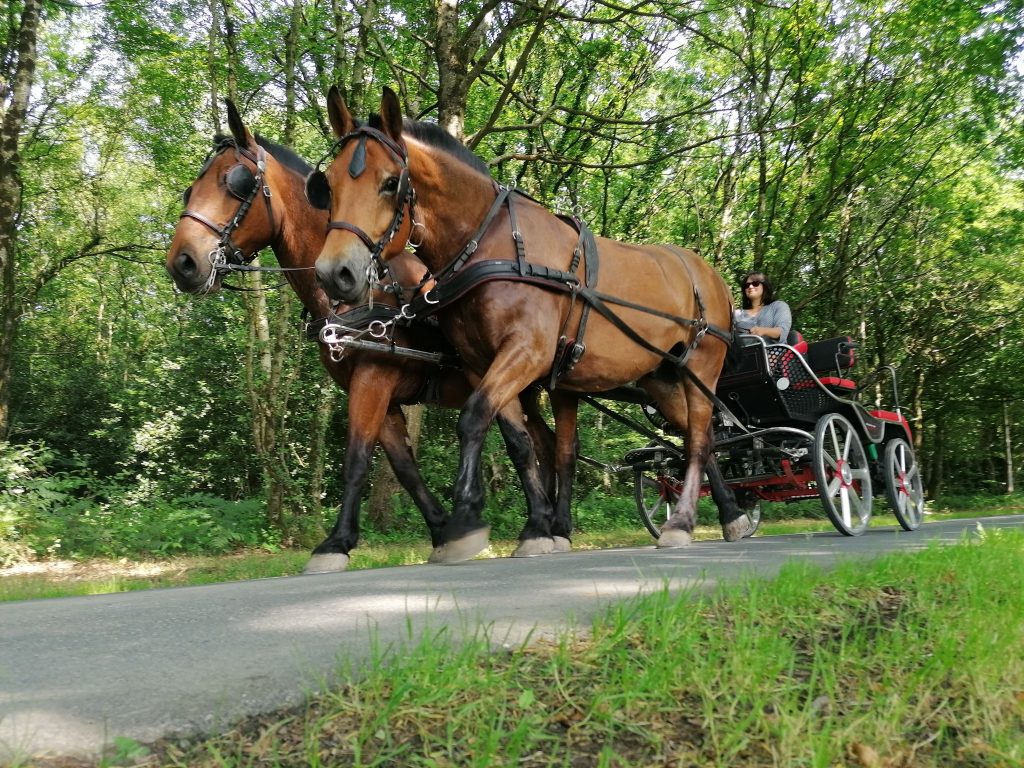 Photo credit - Les écuries de la Suisse Normande

7. Ferme du Cheval de Trait, La Michaudière

Normandy was once home to many heavy/draft horse who worked the land and pulled carts to market etc before the internal combustion engine caused their numbers to plummet. But these wonderful beasts have not been lost forever and you can admire their amazing strength and beauty at La Michaudière near Bagnoles de l'Orne.  Here a once abandoned farmhouse has been beautifully restored using traditional techniques and materials to become a centre of local heavy horses. Since opening over 800,000 visitors have enjoyed horse shows and other events and learnt about 3 local horse breeds, Percherons, Normand Cobs and Breton Cobs.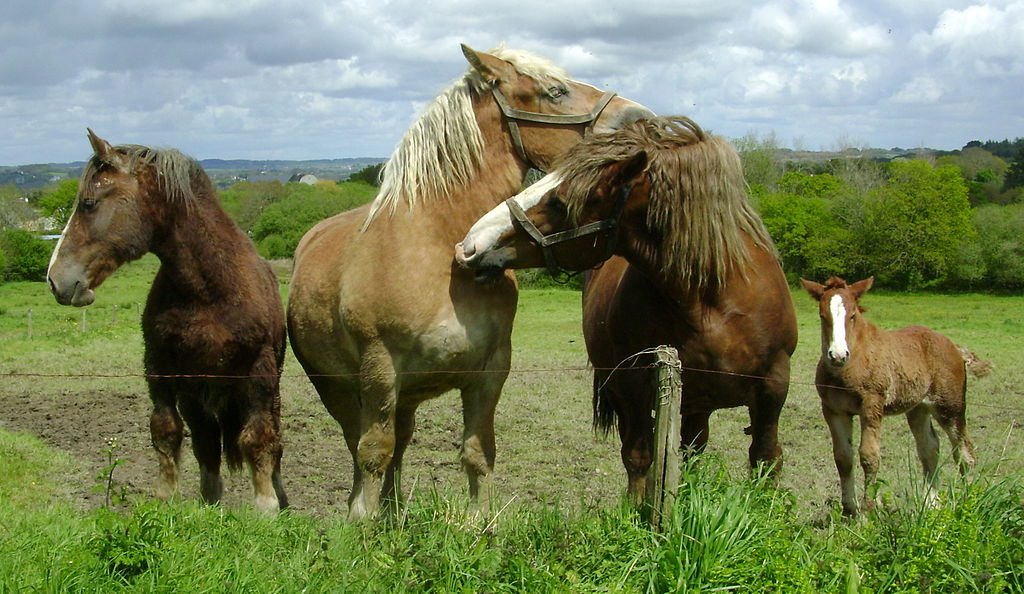 Norman Cobs
Photo credit - Gilbert LE MOIGNE, CC BY-SA 3.0 <https://creativecommons.org/licenses/by-sa/3.0>, via Wikimedia Commons

And finally a bonus idea ... Bring your horse on holiday too! 

Finally, if you are a horse owner and you fancy a holiday with your horse then we are ideally located for you. This part of Normandy has numerous long distance horse routes including one that passes right past our gate (the Randos des haras nationaux - 190kms) and a second that is under 2kms away (the Chevauchée de Guillaume - 208kms). Whilst we don't have stables here, your horses can stay overnight at the local riding school, La Cour Anteol, who supply overnight stables or field livery. For shorter, more local rides all footpaths in France can be used by horse riders, just remember to give way to those on foot and be aware that you may occasionally meet a 4 wheel drive vehicle, quad and off road bikes.
This map shows 4 of Normandy's long distance horse trails. Eco-Gites of Lénault is located in the box marked 6, just where the 2 routes meet near Saint Pierre la Vieille.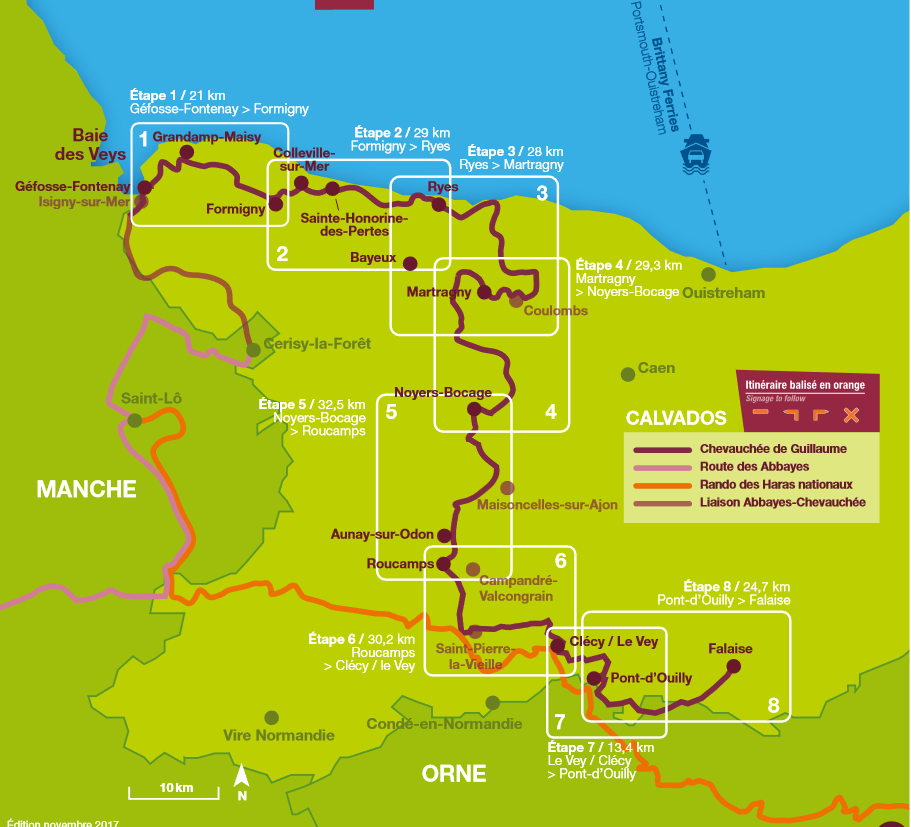 Are you a horse owner who might like to take your horse on holiday with you?
Or perhaps you just love horses, in which case you are certainly spoilt for choice when it comes to equine events in Normandy.  Which would you most like to visit?


Pin me for later!