June availability at Eco-Gites of Lenault, Normandy
For reasons I do not understand we have all of June still available in the gite.
This is such a beautiful time to visit Normandy.  Let me tell you why:
June in Normandy:
Warmer weather and wonderfully long days.

Wild flowers everywhere (the footpaths are full of fabulous head high foxgloves).

Markets full of fresh summer produce - think strawberries and cherries, fresh salad and seafood.

Breakfast, lunch and dinner in the garden.  Enjoy croissants for breakfast, a light lunch of local Camembert and baguette and for dinner, maybe mussels or pork in local cider.

Quieter tourist attractions.

June 6th marks the 74th anniversary of the D-Day Landings and there will be celebratory events all through the month.

15% discount for couples - the gite makes a popular choice for couples so do not want to be crammed into somewhere tiny. You can also bring a cot sleeping infant under 12 months old and still be eligible for this offer.*

20% discount with Brittany Ferries on bookings of 7 nights or more.*

*T&Cs apply to offers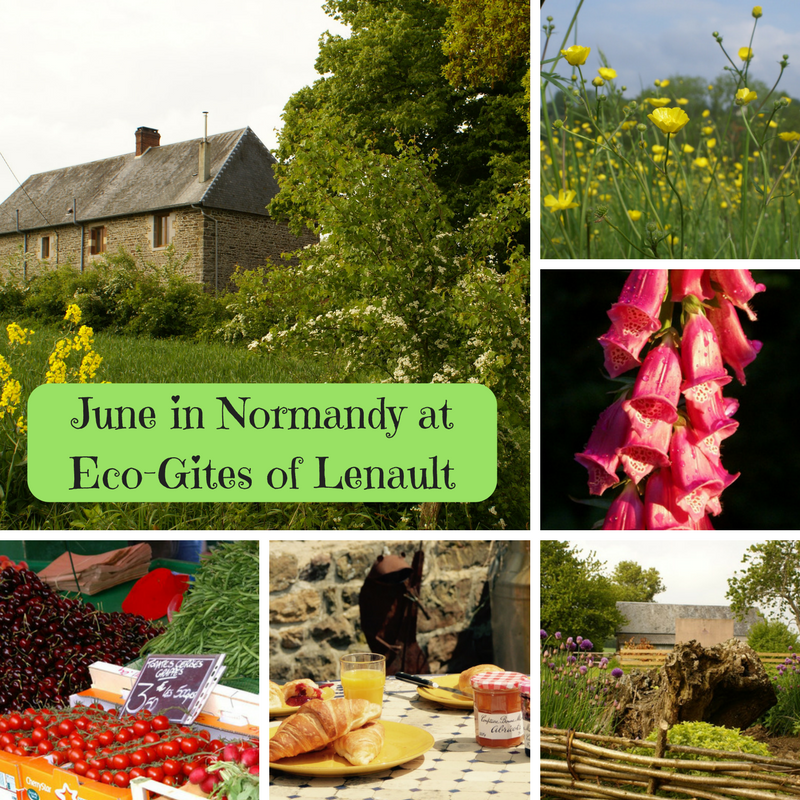 It really is a fantastic month to visit Normandy so we cannot quite work out why no-one has booked a June holiday yet for this year.
Can we tempt you?