Special Offer for ruturning guests
Welcome to our special page only visible to previous guests

We love nothing more than welcoming previous guests back to Eco-Gites of Lenault for a second (or more!) visit and we would like to reward your loyalty.  If you book another holiday here you will receive this special welcome hamper worth 25€*.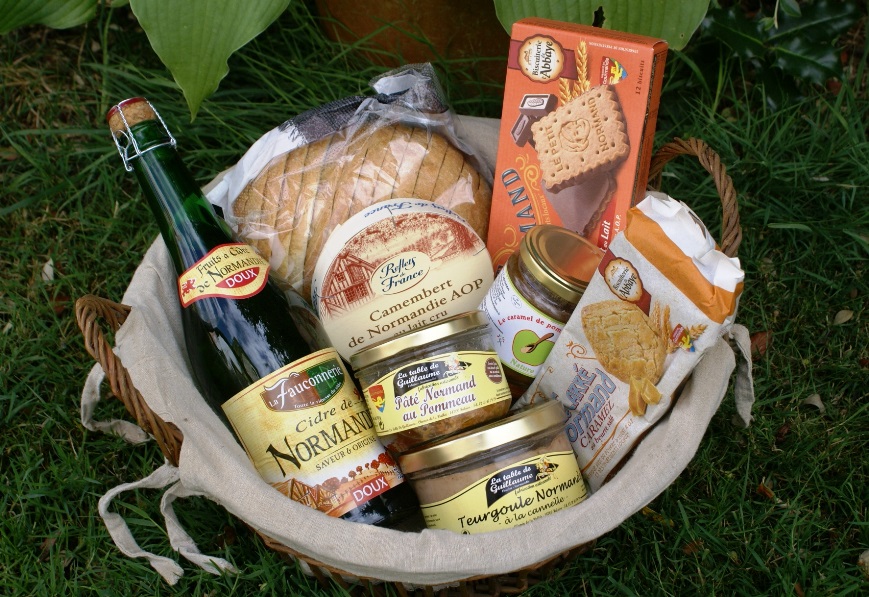 Please can you mention REPEAT HAMPER when you make your booking.

The offer also applies to those of you who have already booked your 2018 stay here.  Furthermore if you recommend a friend to book, they too will get the hamper. 

This page/offer is only visible to previous guests and their friends so go on, make that booking and come and say hello again!  You can either contact us via the enquiries page or send us an email by clicking here.
* Please note:
for breaks of 1-4 days the hamper will have a value of 15€.

the contents may vary slightly from those shown.
And just in case you cannot remember why Normandy is so great to visit let me give you a little visual reminder: